Fun Family Activities That Every Age Can Participate in
Ideas for Your Family to Try Out Together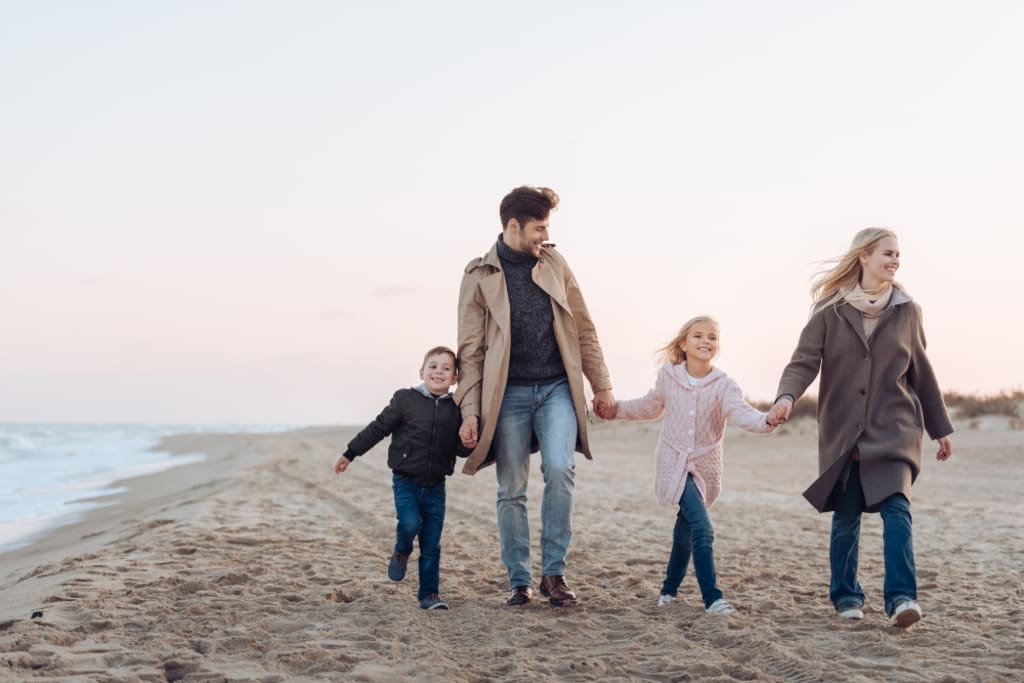 The image source is Envato.
Since the global pandemic, we have been reminded of the importance of family. It's a time when people of all ages have been spending more time at home, whether by choice or due to quarantine restrictions. It has strengthened the bond of household members. It also reminded us all of what matters most. Your family is there for you no matter what. Now is the perfect opportunity to find fun family activities that young and old can enjoy together.
Bring the Movie Theater Home
Whether your favorite movie theater is open or not, it can be expensive. By the time you buy tickets and refreshments for the whole family, you could be looking at $100 or more. You can create a home theater instead. Start with an initial investment of a television that is large enough to give everyone a good view without being overpowering. Purchase a DVD player, blu-ray disc player, or use a streaming service. Make everyone's favorite snacks, from popcorn to nachos with all the toppings. Root beer floats and candy are popular additions. Break out the blankets, pillows, and cushions. Get ready to settle in while everyone is comfortable. You can have a movie marathon, watch movies when the weather isn't cooperating, or pick one night a week that is dedicated to movie night.
Take a Hike
The great outdoors is waiting for you and your family. Hiking is a great opportunity to enjoy the wonders of nature. If you are fortunate, go to the hiking trails that are close to home. Otherwise, it could take some planning. Weekends and vacations may be your best chance to get good use out of your hiking boots. Bring a camera or a phone to capture breathtaking views. Load up a backpack with snacks, drinks, and the first aid kit. Let your children start a journal that highlights key moments along the way. You'll promote literacy skills while enjoying the beauty around you.
Go on a Camping Adventure
Annual camping trips will build memories to last a lifetime. You'll pass on a legacy for future generations of campers, whether you go to campsites in California or pitch a tent in your own backyard. Explore your options. If camping truly is a family affair that spans young and old generations in your family, a camper could be the best way to go. You'll have your own bathroom, a kitchenette, and comfortable sleeping arrangements for everyone. Consider your own preferences as well. If you think you are too old to sleep on the ground, there is sure to be a camper that is a good match for you. How you camp is up to you. You could be spontaneous and hit the road for a few days with no set destination in mind. Just let the road carry you wherever it will. If you are a planner, choose your location well in advance. Make sure you have everything you need for supplies. Return to your favorite destinations or branch out. You may discover your next go-to campsite.
Break Out the Games
Make game night a blast. Turn to the tried and true, like cards, Monopoly, and Twister when you are indoors. Outdoor games will give you more hours of fun while encouraging physical activity. If you have trouble choosing, write down the top picks, put the scraps of paper in a hat, and draw. You'll add to the excitement as anticipation builds. No game night is complete without a fun meal and snacks.
Whip Up Magic in the Kitchen
Cooking brings family members together in the heart of the home. Whether you are in the mood to bake, it's time for a holiday meal, or it's dinner time on a weeknight, make it a group effort. Give each member of the family a job. Find out who excels in different areas in the kitchen. Tap into everyone's interests. Turn to your elders to pass down traditional dishes. Try something new. Enjoy foreign food night once a week. Give each member of the household a chance to pick a meal when you are planning your grocery shopping list. Your time spent in the kitchen will never be wasted.
Conclusion
Your family is a precious gift. Make the most of the time you have together. Enjoy favorite activities on the weekends, weeknights, vacations, or any time that works for you. You may have to be creative to work around everyone's schedules. It's not about keeping track of the minutes, but enjoying them to the fullest.