For the Love of Mac and Cheese
The missing ingredient you can never add yourself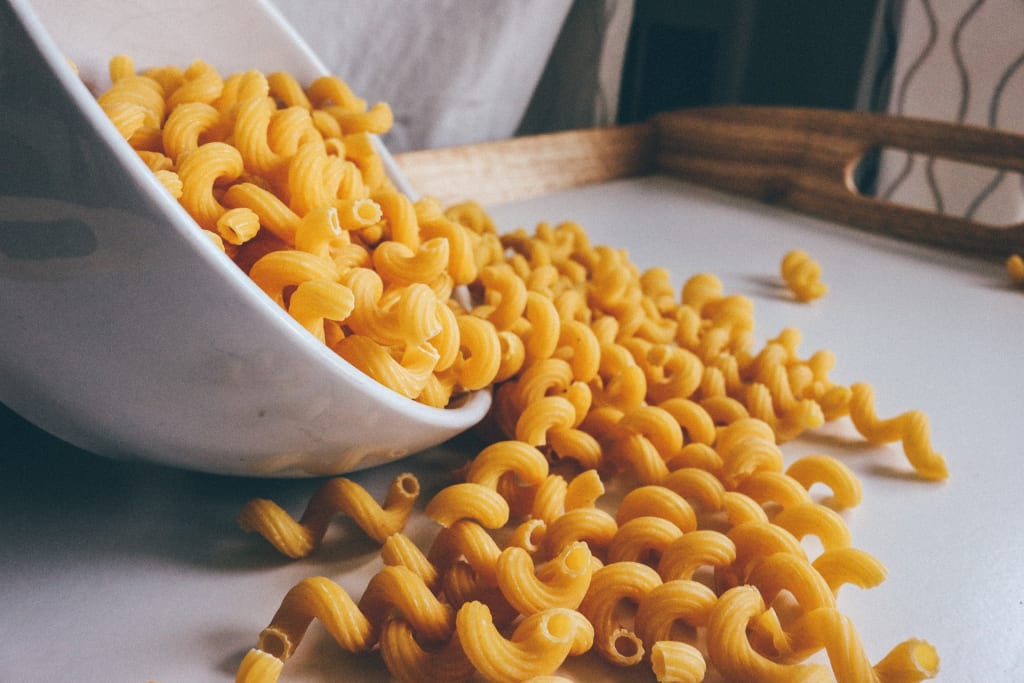 We all have that one meal that brings back memories or that we only like when cooked by a specific person. The meal that you were obsessed with as a kid and if your parents let you it is the meal you would have picked to eat every day. The meal you would either never get sick of or will eat until you became sick of it. The meal that comes to mind for me is my grandmother's macaroni and cheese with ham. It was my favorite meal as a child and when I eat it now as an adult it brings back so many memories. It is simple and not the most unique meal, but as a child, it was the best meal I had ever eaten.
My grandmother would make this meal for so much for me when I was a kid. She had a tradition, that when it was one of her grandchildren's birthdays she or my grandfather would cook the birthday child any meal they requested for their special day. For every single one of my birthdays, I would ask if they could make me macaroni and cheese with ham. It was simple but she seemed to make it in a way that no one else could.
Unfortunately, now that I am an adult I do not eat it as much as I use too. I do not see my grandparents as much anymore either. It is really sad when I think about it, but unfortunately, since she lives in another city now and I do not have a vehicle it is hard for me to see any of my loved ones. I recently ask her for the recipe so I could try and make it myself. However, even following the recipe to a T it does not taste the same as when she makes it for me. I guess it is a grandmother's love that is the ingredient I am missing.
The times I am able to visit my grandparents I always try and convince her to make it for me even now. Eating it as an adult it always takes me back to my childhood and reminds me of simpler times. The childhood memories that come with just smelling this meal are worth any trip no matter how far. Remembering how carefree I was with not a care in the world. In those days were the most I had to worry about was school and friends. Back when the simplest things like getting to eat my favorite meal made me the happiest child alive. The times that I was so eager the grow up and be on my own. I wish I could go back to the days of simply eating macaroni and cheese with ham and thinking it was the best meal in the world.
Sometimes the best meals in the world you do not find across the world or even across the country. You can find them in your own home; Made by the people you know and love. It is not the best meal just because it tastes good. It is the best meal because of the memories that it holds and the hand that prepared it. Meals always taste the best when they are made with love. That is why most people like their grandparent's and parents' food the best because it was made with love specifically for them. That is the extra ingredient that makes it taste so good and different from all the rest. It the ingredient that makes it taste different than when you try to recreate the recipe yourself. Being made with love truly makes all the difference.