Five Family Traditions
For magical memories this Christmas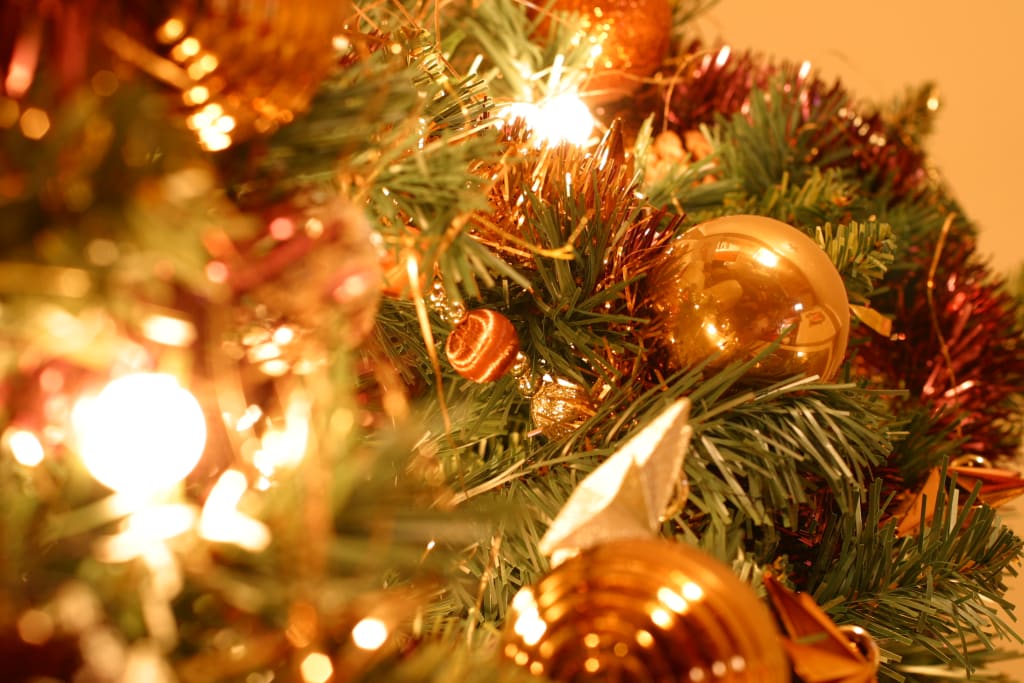 photo by Christian courtesy of www.freeimages.com
Christmas is certainly a time when family traditions are important and most of us have our own set ways of celebrating which were passed down to us from our parents and grandparents. But sometimes these old ways of doing things can begin to seem dated, irrelevant and stale; particularly in the climate of anti-commercialism and eco-culture.
Starting your own, new traditions can be a wonderful way of re-connecting with the values of love, light, charity and hope which are at the core of this mid-winter festival.
BLESSING TREE
This is a simple and heart-warming way to celebrate advent and the count-down to the big day and it's a healthier and greener alternative to chocolate filled advent calendars.
Gather some attractive looking twigs and small branches and arrange them in a vase. You can leave them plain or decorate with a sprinkling of biodegradable eco-glitter to make your blessing tree look extra magical!
Cut leaf shapes from paper or card (this is a good way to recycle last years old cards!) and use a hole punch to make a small hole in each. Thread string, yarn or pretty ribbon through each leaf so that it can be attached to the tree and arrange them all in a small box or basket.
Each day of advent, invite family (and visiting friends!) to think of one blessing the are grateful for, write it on a leaf and attach it to the blessing tree. These could be simple general things, such as 'I'm grateful that we have enough to eat' or you might have much more specific things to share.
On Christmas Eve, gather everyone around the tree, perhaps even light some candles, and take turns choosing a leaf and reading out the blessing written on it. This is a beautiful way of reminding ourselves of all the wonderful things we have to be thankful for and an opportunity to thank our loved ones for the blessing that they are to us as well.
LANTERN WALK
It's always nice to go for a walk with family and friends after Christmas lunch - especially after all those mince pies! Why not make it extra magical this year and head out into the dusk with your own home made paper lanterns? You could even ask people to sponsor you and raise money and awareness for your favourite charity. The are many ways to make paper lanterns and a lovely tutorial can be found here: https://bobbinsandbrambles.blogspot.com/2010/11/lantern-tutorial.html Use an LED tealight instead of a real candle to make it extra safe for little ones.
TREE TRIBUTES
Christmas is certainly a time for spending with family but for many of us who have lost loved ones it can also be a time when we feel their absence more keenly. Creating Tree Tributes can be a very beautiful and healing way of bringing the memory of those who have passed on right into the heart of our celebrations.
You can spend time choosing a shop bought angel for your loved one's tribute, or you can make your own using clay, needle felting or any other craft method you enjoy.
CHRISTMAS EVE BOX
Create a focal point this Christmas Eve for everyone to come together for some quality family time. Make, buy or up-cycle a box for each family member then fill it with some new slippers, a warm blanket and other items to create a day filled with fun, heart-warming moments.
A family-cinema themed box could include a 'golden theatre ticket' made from card, a new mug filled with a single-serving shot of hot chocolate, a small pack of marshmallows and a packet of of popcorn.
A crafternoon box could include pipe cleaners, eco-glitter, card, glue, coloured pens, felt, wool and other materials to get all the family round the table creating memories.
A baking box can be filled with an apron, mixing bowl, chef's hat, wooden spoon and the recipe and ingredients to bake mince pies, gingerbread people, chocolate brownies or shortbread biscuits to hang on the tree.
YOU'VE BEEN JINGLED
This is such a fun tradition that it can't fail to bring a feeling of joy and excitement in the build up to Christmas day and it's a fantastic way to get kids into the spirit of giving as well as receiving!
Choose a big bright Christmas gift bag, write 'You've Been Jingled!' on the label and tie some jingly bells to the handle. Family members take it in turns to 'jingle' eachother by placing a small gift (hand made can often mean more than shop bought) and a nice message (for example something they appreciate or admire about that person) inside the bag then leaving it on their 'victim's' bed post or door handle for them to discover!
Once you have been jingled it's then your turn to jingle somebody else!
parents
Story topics: Natural Living, Equality, Diversity, Geek Culture.
I write and review non-fiction and fiction that explores science,
culture, identity and power.