Farming 101
Farm Life, Wyoming Style.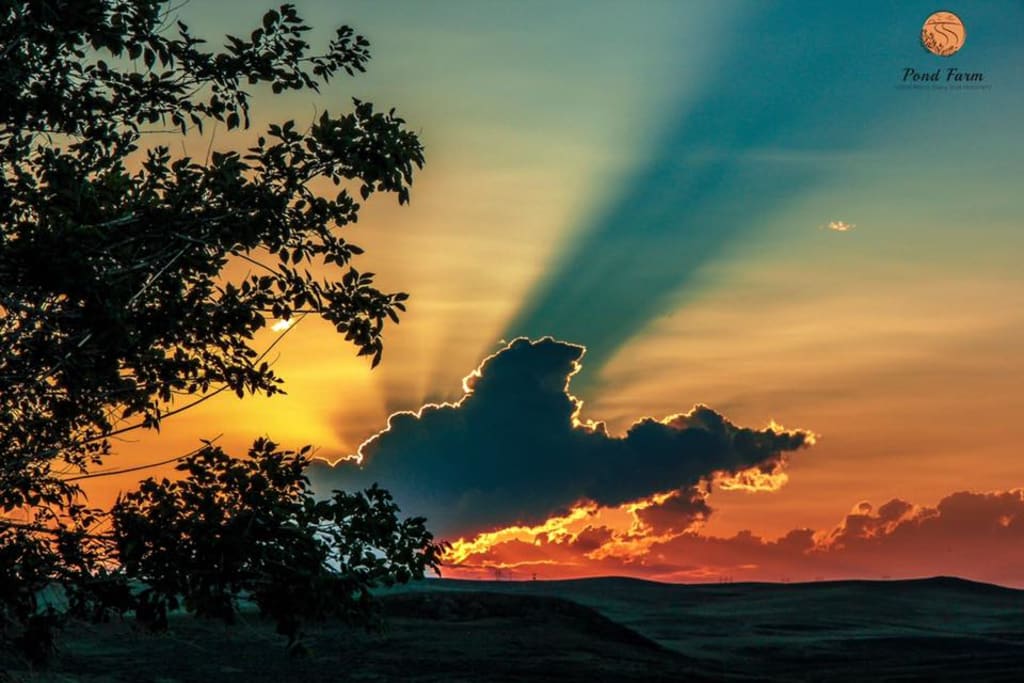 The sunset on the hill across from our house
My husband and our daughter live on 40 acres in North Eastern Wyoming. I have lived in Wyoming most of my life (I lived in Alaska for a few months, not my cup of tea). My husband was also born and raised here. We both come from country backgrounds. I grew up on an 1100 acre ranch north of town, and he grew up on a ranch west of town. We met when we were young, I was 12 and fell in love then. We went our seperate ways, and low and behold, we found our way back to each other in 2019. We now share a home and have a beautiful daughter on our 40 acre farm. The farm lifestyle was definitely my doing.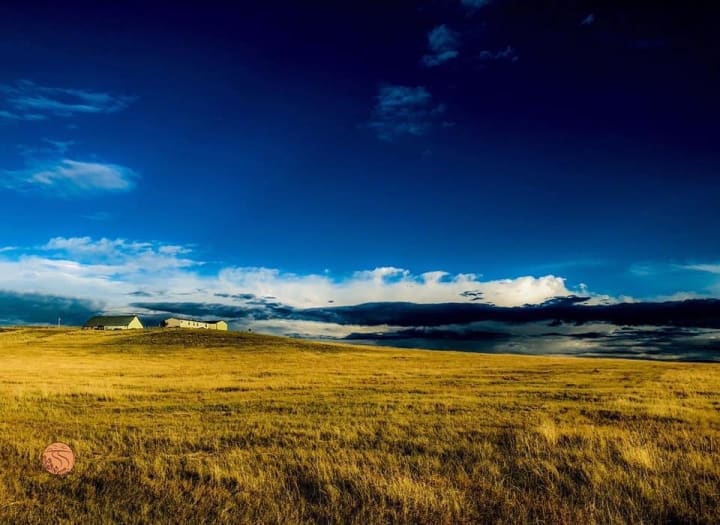 When he moved me into his house, he also moved in over 50 chickens, 5 cats, a duck, quail, and eventually a horse from the ranch. After we lived here for a while I decided I wanted to get some goats. I wanted Nigerian Dwarf Goats at first, I mean who doesn't?! They are so cute and tiny, but there is the real problem. Cute and tiny can get out of anything we figured out. So special fencing was a must. Then I decided that I wanted to milk goats and make food and soaps out of it. The two Nigerian goats I bought were not what I needed. One wasn't breedable til next year (this current month actually) and the other one didn't produce enough milk to make anything. So then I went on the hunt for some big goats. I was originally planning on buying Alpine goats. They are very heavy milkers, but unfortunately the local gal I wanted to buy from was a know-it-all and was very rude. So I decided to do more research on other breeds. I then came across the Nubian breed. They have good milk production, and they are too cute with their big, floppy ears. I do believe that is what reeled me in! So we went on the search for some Nubians in milk. (In Milk, meaning they are making milk and/or being milked currently). Thankfully one of my relatives had one for sale, and so we bought Daisy. Then I found another one of Facebook, and that one turned into 3 coming home with us. So we went from 2 small goats, to 6 goats all together pretty quickly. Then in November 2019 we purchased a Boer buck. Boers are a meat breed and that is what we wanted to do with our operation. We have dairy does to breed and milk, and the babies will be crossed with meat bucks to go to auction in Colorado.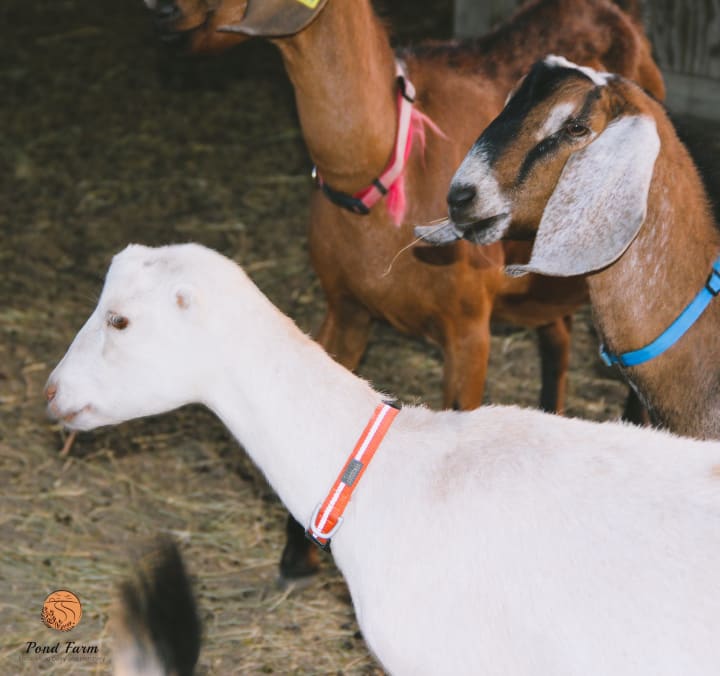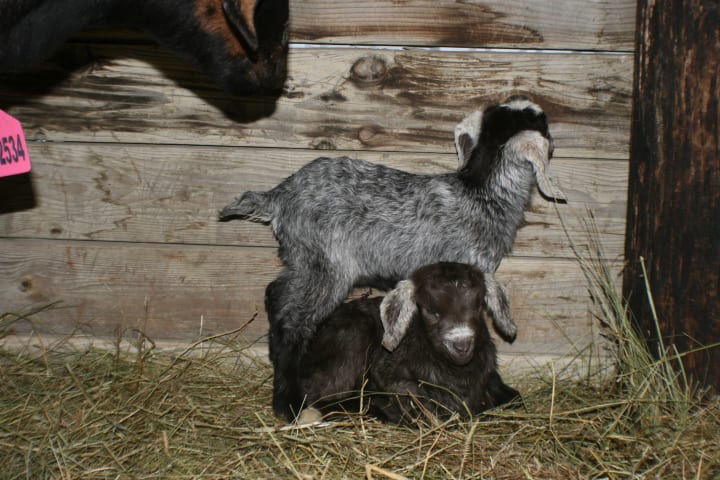 Here we are in 2020 and we have purchased more goats! We ended up selling our Nigerian Dwarf Goats, and our buck passed away in January. The goats we bought had their babies in February, Daisy has hers in April. And sadly one of our does passed away while having her babies. All in all, kidding season did go pretty well for our first one, and now we have many more goats! We now have 21 does and 6 bucks. Most of our goats are Nubians, a couple of them Nubain crosses. And we do have one Lamancha doe. (I swore I would never own one, they are ugly things. But this girl just stole my heart!)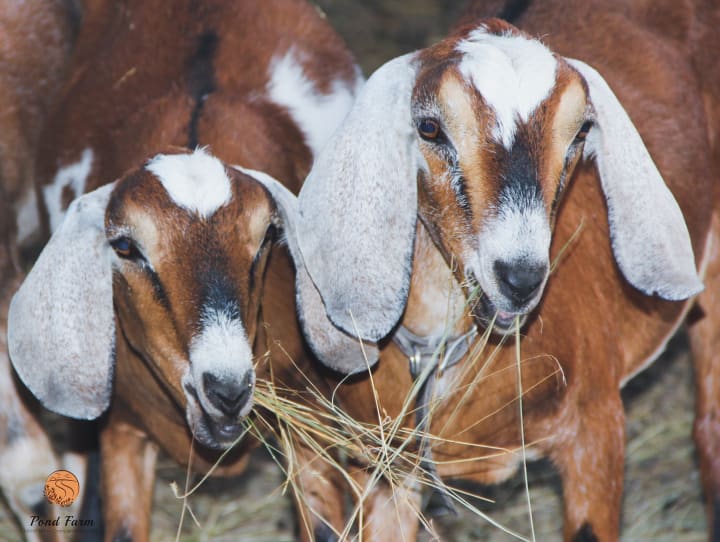 I am now making Bar Soap, Liquid Soap, Lotions, Salves, Lip Balm, and I have many more things I want to try out! You can purchase our skincare products online on our Etsy page or on our Facebook shop!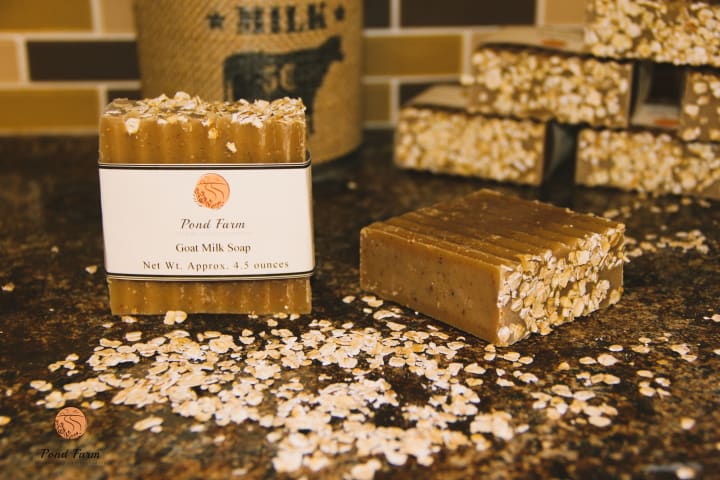 I love being a stay at home mom, where I can take care of my baby, as well as be around the animals all day! It really is a blessing to be able to do so. It is a ton of work. We have around 80+ animals, and that is a low number for us. Our quail passed away shortly after moving here, and we lost quite a few chickens this winter to disease that rapidly moved through our coop. So that is nothing for me, but I enjoy a little bit of a break. One big thing did change, we purchased a Great Pyrenees puppy in January. His strict purpose is not to be a pet, but to be a guardian to our goats. He is only 9 months old at the end of this month, and he is huge! He is having soem trouble getting a grip on things right now, but in a few months when he is out of his puppy stage, I think he will be great. Just this evening he chased off a coyote and was on high alert the entire time after. It really is amazing to see those dogs' natural guarding instict kick in!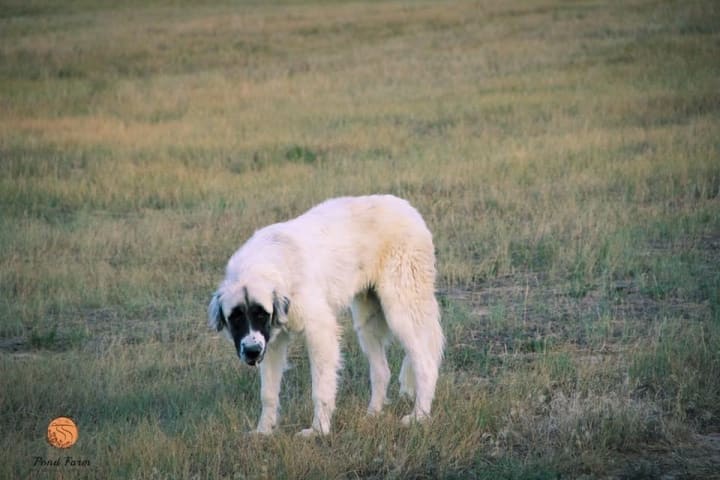 We already have huge plans for next year! This year we planned on having our own honey bees, but I decided not to because I was pregnant. And she was going to be born right around the time we got them, so it would just have been too much for me to handle mentally. I was hospitalized because our little one decided to try and come 6 weeks early, so I am very glad I decided to wait. Next year we will try and get our own bee operation going. I am a liscensed apiary, so all I have to do is renew the application, and we will be set. (Yes, you have to have a Apiary Liscense to have bees in Wyoming). Our laws with animals are very strict, I have to have a permit from the Wyoming Game and Fish to own our quail as well. Next year we will also start up our quail operation again. I wanted to wait until our chickens and ducks got a new coop before we hatched out more quail. So next year it is! We also have on our permit that we can sell non-viable eggs, so we will be pickling our quail eggs and selling them! Which should be a big hit! Raw milk sales are legal in Wyoming as well, so we will be selling more milk and foods next year. Right now I do have a few consistent milk buyers.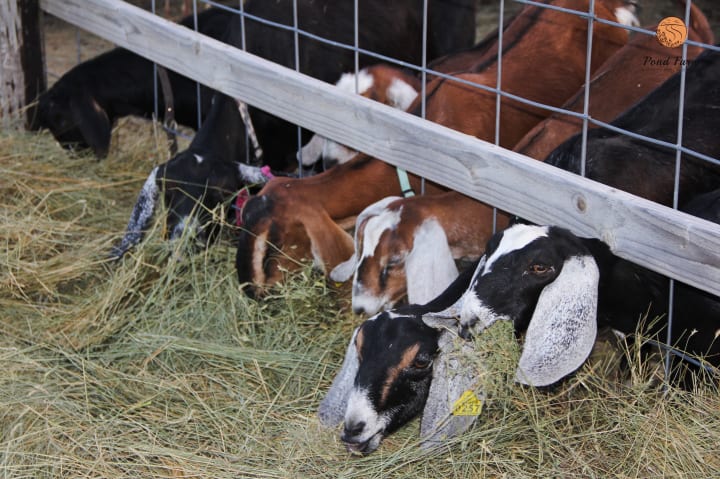 Next year will be busy, but luckily our little one will be able to be a little more mobile and be apart of all of the farming fun!
I will write articles on farm life in Wyoming to help those understand what we do, and help those who think they want this lifestyle or want to live in Wyoming. It is a different place to live, but I wouldn't change my lifestyle for the world!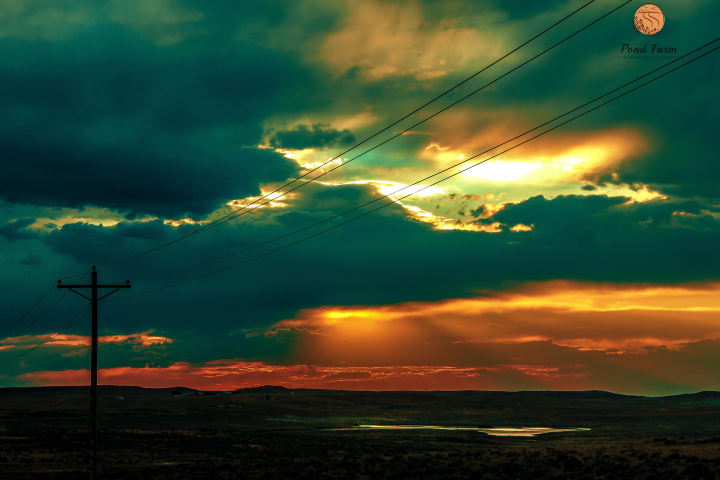 Thanks for reading and I can't wait for you to connect with us!
www.facebook.com/PondFarmWY
www.etsy.com/shop/PondFarmWY
Instagram: @pondfarmwy