Family Issues
Life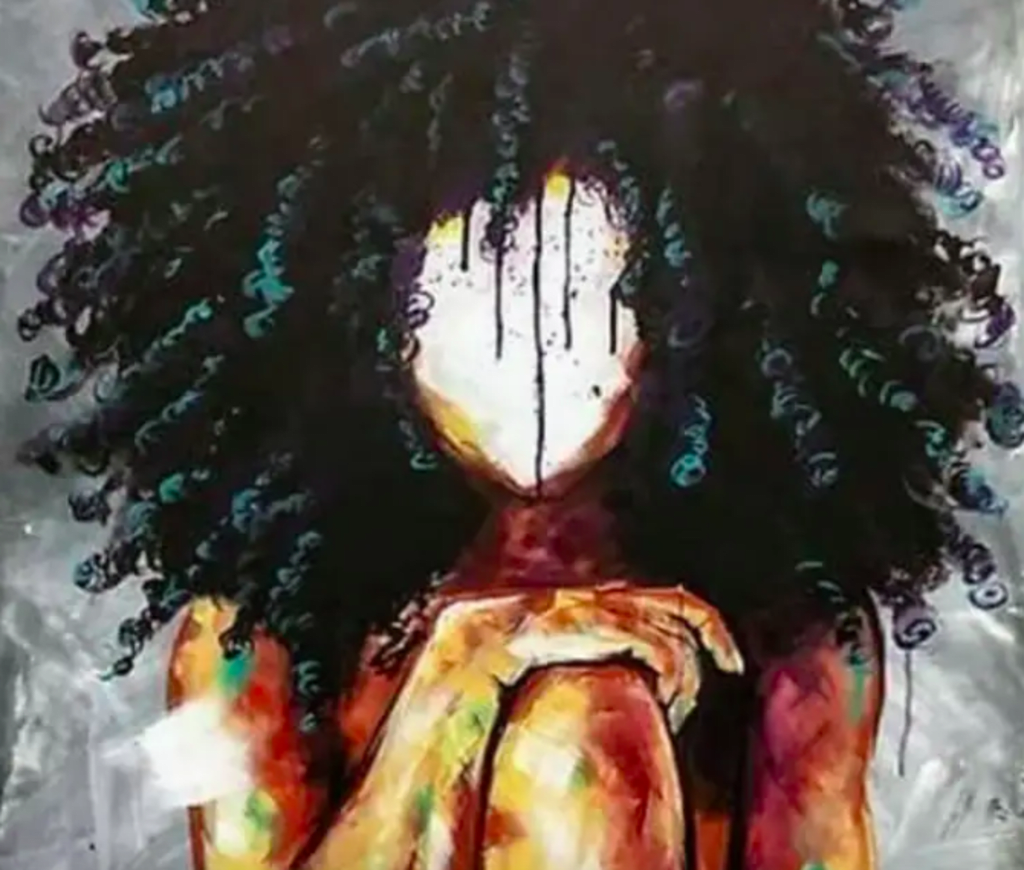 Let me introduce the real me and tell you a little about my background and my childhood. My name is Dominique. I'm 24 years old and I have an amazing six-year-old son. Yes, I had him at 18-years-old. I'm from Elmira, New York, a little town in upstate New York. I'm mixed; my mother is white and my father is black. My grandma on my mother's side is full Czechoslovakian, also Greek and Irish. My father's side is African American, Indian, and Haitian from what I've been told. It's cool because I'm just learning more about my race recently on Ancestry and I did the research. Dealing with being a mixed child I had some white family that had nothing to do with us or my mom and we certainly didn't care. On my dad's side, we weren't dark enough to some, but it was never a issue. The main ones always treated us the same. It's like you're not light enough for the white side and not dark enough for the black side when you're mixed. Growing up wasn't the best, but I tried to make the best out of it. I'm the middle child. My mom and dad had three kids, all girls. Giovonni was the oldest, I'm the middle, and Katie was the youngest but she came later on in life.
My parents struggled with addiction, specifically crack cocaine. At the age of five, I knew exactly what it was, and if I saw drug pipes, beers, and alcohol, I knew what they were too. They always tried to hide it, but I knew. We lived in public housing, with family and friends also living around the area, and they always liked to party. Every weekend we would go to my aunt's house, staying the nights for them to party. I didn't mind because I had my big cousins and we would mostly be with them upstairs. I had a normal life for a little bit. We had a nice house, good dinners, and family time until things spiraled out of control. I would wake up in the middle of the night to my mom crying in fear of my dad. He physically abused her and that hurt the most. My sister and I would sit at the top of the stairs and listen to her cries and the hits. He was a big man and my mom was tiny. We would have to sit on my mom's lap just for him to stop. I was so confused and didn't understand it. This started all before we were even born, followed with broken bones and a lot of hospital visits. I was so sad for my mom, she was my everything, and she was so sweet. I don't ever remember her being mean to us. My dad was more strict. My sister and I would always have to "act normal" when he came home. Soon my father went to prison for selling drugs and my baby sister was being born. This was exciting!
Shortly thereafter, we moved to a different apartment in the ghetto. Things got bad there and my mom got more addicted. She also struggled with being a alcoholic. We were lacking necessities like food, clothes, etc. My sister and I were embarrassed to go to school. We were hungry. I mostly spent time at my best friend's house at that time. I never really wanted to be home. I was always out and about, full of energy and life. I always tried to find things to do. We missed a lot of school and soon child protective services workers started knocking. We hid and sometimes didn't even open the door. We got sick of hiding and living like this. My mom always tried to get better, but only for so long. We moved again and this time my older sister went to live with an older cousin on my mother's side. My mom's boyfriend was with us, but I hated him so much, and they both did drugs as well. It was a repeating cycle.
It was just me and my baby sister, and it was just a regular apartment—another one in the ghetto and I remember struggling there. I was always out of the house. I would even take my baby sister with me. I had friends everywhere. I would wake up every morning to collect cans and bottles and take them to the store to get cash and go swimming at a local pool. I loved to swim, at 7 years old in the 12 foot deep pool. It made me forget my problems at home. I would stay there all day. Soon child protective services came around again, but this time Katie and I had to go. This was the hardest part of my life. I was upset, sad, and confused. My aunts on my dads side got custody of us. I went with Aunt Sandy and Katie went with Aunt Trina. Although we were separated, we often got to see each other, staying the nights and sometimes weeks with each other and doing other activities together. We moved to Syracuse, New York, also in upstate New York. A new life, a new school, a new surrounding. My aunt had two boys and we had to go to church every Sunday. I was somewhat familiar with church and God. My dad's side was into serving the lord. We lived a structured life. I wasn't used to that, but it didn't take me long to get used to it. I enjoyed living there, but I missed my mom. I wanted to go home where I belonged. I didn't care if she did drugs. That was my mom and she was all I knew.
I became baptized and got into girls bible study. Every week we were involved with church and also choir. I fit in with the new school and finally I felt stable. I made friends. My aunt made sure every Friday night we'd go out and have fun: Skating, bowling, movies, and the mall. She was such a great lady. My second mom. She bent over backwards for us children. We had good birthdays and holidays. I just felt I couldn't be myself. Then I got a call saying we were moving once again.
We moved back home with my older cousin Rachel. I was excited, but my cousin had three kids of her own plus my older sister so it was a full house. A little crowded but it was okay. A lot of yelling and loud music, but soon we were able to go back to my mother. Finally, my mom got it together. We moved in a nice apartment and everything was normal until the partying started again. My mom had no control. At that time, I lost all faith in my mom and started to not care anymore. My sisters missed school a lot. I was the only one going, but I also loved it at that time. I just started middle school and it was fun. Then child protective services came again! This time my older sister ran away with her boyfriend, she refused to go through it again. It was just me and my baby sister and we had to go to foster care and live with complete strangers. This was something I never wanted. I don't understand how it got that bad. We were not separated and the houses we were placed in weren't bad at all. I'm glad I was there for my sister. We never left each other's side. I made sure of that.
Then back to Syracuse we went! We moved back in with our aunts. I was already used to it so I knew everything. At this time I was older and started skipping school and smoking marijuana with my friends. I was fed up with my life and living by my uncle's rules. He controlled my aunt and it made me sick. Silly things like not being able to wear shorts in the summer, so they expected me to burn up in this heat? Oh no! I couldn't put my hair down around boys or play too long with them. I was annoyed. I know how to carry myself around boys. I was kind of a tomboy anyway and it was easier to make friends with boys.
I started to get interested in boys and got a boyfriend, but unlike most relationships, I wasn't really allowed to see him. One day I went to his house and ended up staying the night and then the police were called and I got kicked out. Boom, that fast. I stayed with him for a while until my mom and oldest sister were able to come get me out the mess I made. Then it was back to living with my mom and sister, still somewhat unstable, but I was old enough to do my own thing. I was back home and tried my best to get my life together until life hit me...
My childhood made me who I am today. If you throw me out in the streets, I can survive. I'm strong, smart, both book and street, dedicated, and will never give up. I don't need to depend on anyone and I can do everything alone. Nothing in this world can hurt me or break me. I've been through it all enough to know there's nothing in life that you can't get over.
Thank you for reading this. It's not even half of my childhood, but most. I'll start a teenage story soon.