Family Court Review
Family Court Crisis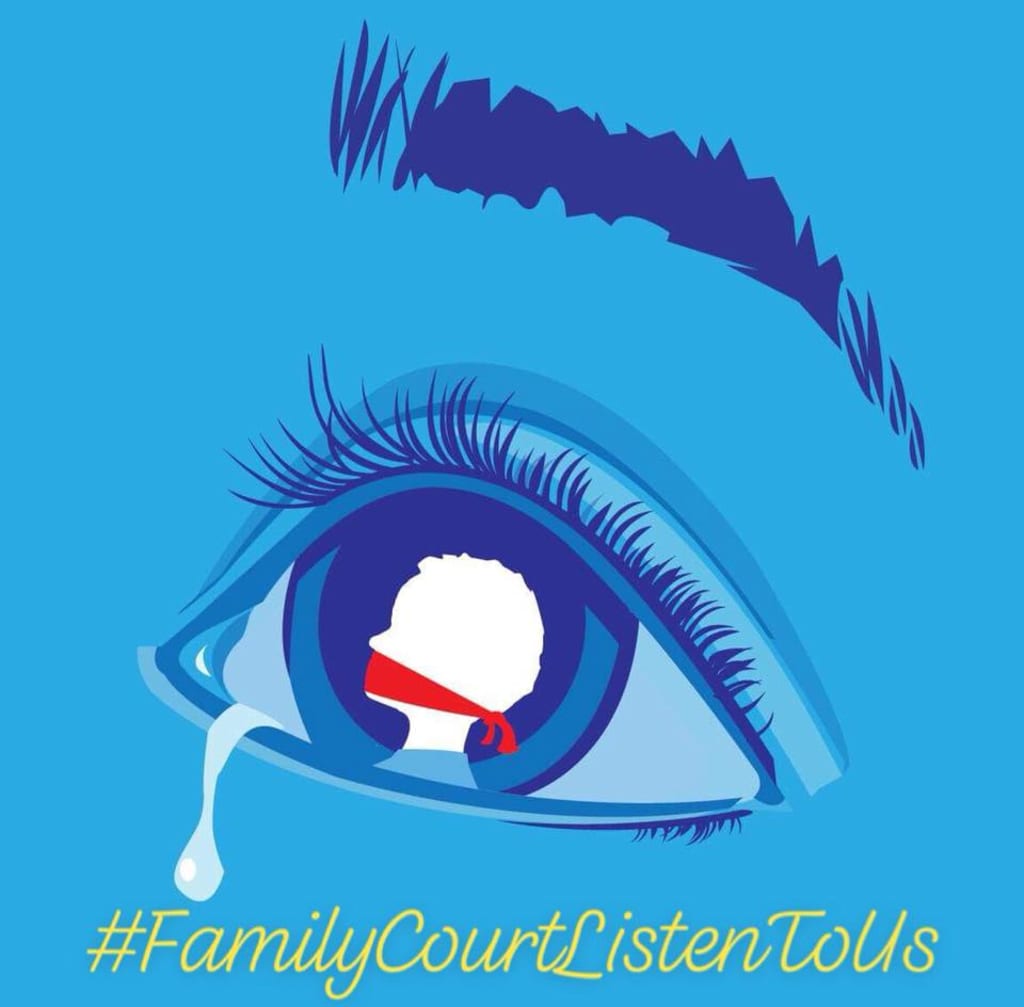 On 21st May 2019, the British Government announced there would be a review of the family courts and how they do not protect children from abusive fathers. The review will be run by Ministry of Justice and will run for three months. The panel will include leading academics, charities, and senior members of the judiciary. This follows an investigation by the BBC's Victoria Derbyshire programme, and a call for a full independent review by MP Louise Haigh, Shadow Minister for Policing. The Prime Minister Theresa May rejected calls for a full independent review saying that there was no evidence that the Family Courts weren't putting the safeguarding of children first, despite four children having been killed in court ordered contact with their father despite him being a domestic abuser.
The review will specifically look at the application by the courts of Practice Direction 12J, which is supposed to ensure that a woman is not cross examined by her abuser, the application of "barring orders," which are supposed to prevent multiple applications to the Family Court being made without the courts permission and they want victims and their children to submit evidence of the impact court ordered contact with their abuser.
Evidence from interviews with survivors of domestic abuse show that the courts appear to take the "contact at all costs" approach to allowing abusers contact with their children. This puts the survivors and their children in danger of more abuse and harm; it also ignores the impact of domestic abuse on the children.
Women's Aid have shown that unsafe child contact has devastating consequences, in fact they have evidence that 21 children were killed intentionally during contact with a known domestic abuser, between 2005 and 2019. This does not include children that have been injured or sexually abused after contact has been given to their abuser. It is particularly relevant that when a mother raises allegations of sexual abuse of the child, they are more likely to be disbelieved and residence of the child is often transferred to the alleged abuser.
The problem is, of course, that the Family Courts are secret. The judgements and opinions of the judges are not published the way they are with Criminal Court cases. There is no way of knowing if the Judges are safeguarding children or if they are ignoring evidence of domestic abuse and sending children to unsafe contact. Journalists have only recently been allowed to go into Family Courts, but this is still at the discretion of the Judge. Mothers are given gagging orders, preventing them from speaking about their cases. Mothers are told by their own solicitors not to raise allegations of abuse in court, as this would be frowned upon by the judge. Mothers are told they have to encourage contact even when the children are screaming refusing to go or they risk losing residence.
Whilst any review is welcome, this is a long way from the independent review that Louise Haigh and the other 120 MPs and charities, such as Women's Aid have been calling for. It is worrying that the Government in the form of the Ministry of Justice are involved, never mind chairing the review. Will this just be used to show that everything is being done perfectly in Family Court and cover their own backs? Any review that can be trusted must be totally independent and include experts in domestic abuse as well as the judges, CAFCASS and Social Services. Will survivors and their children be listened to and heard, survivors like Claire Throssell, who's children were murdered by their father during court ordered contact, or Samantha Baldwin who's children disclosed sexual abuse and was punished for believing them?
The other worrying factor is that the review will last for three months. Three months? Surely even getting in the evidence will take longer than this. How will the panel be able to review the amount of evidence they will no doubt receive in just three months never mind writing their review and coming to conclusions.
Justice Minister Paul Maynard said: "Some of the most vulnerable in our society come before the family courts, and I am absolutely determined that we offer them every protection."
"This review will help us better understand victims' experiences of the system, and make sure the family court is never used to coerce or re-traumatise those who have been abused. Its findings will be used to inform next steps so we can build on the raft of measures we have already introduced to protect victims of domestic abuse."
We will have to wait and see if this review goes anywhere towards putting the safety of children and victims of domestic abuse at the heart of the Family Courts or not. Well, at least we won't have to wait very long…