Fabulous Dining Ideas to Promote Dinner Table Conversation
Get Your Family Together Tonight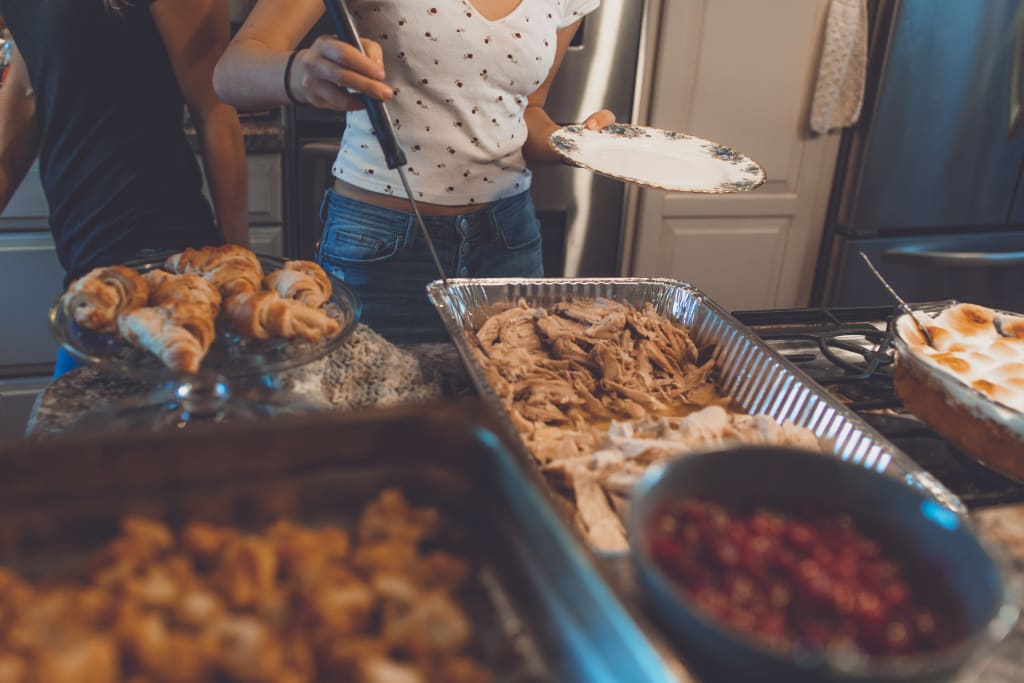 Promoting strong family ties is a must do for many parents. Parents look to bring together kids and mom and dad for fun conversations where everyone feels comfortable. A family dinner makes the ideal time for everyone to talk about the things that are most important to them. Parents are looking out of the ordinary ways to spark kids imagination and make dining fun. From educating kids about different cultures to getting everyone excited about an upcoming vacation, dinner time is a great time for everyone to eat a great meal and share happy memories.
Make Your Own Tacos
Tacos are yummy and easy to make. Kids love tacos. Encourage them to participate in taco night by making their own. There's lots of toppings to pick from. Have kids come up with new ideas for inventive and different tacos. Kids can help parents shop for ingredients and bring them home. Kids can also help parents set up a taco bar on top of the table or in a corner of the dining room. In between crunches, they can tell mommy and daddy about schoolwork and other personal concerns.
Indian Style
India is the world's second most populous nation. As such, it's home to many wonderful cultures. Kids should get to know this important culture up close. One of the best ways to do that is to serve Indian food at home. Introduce kids to lots of different kinds of Indian foods including samosas, meat preparations, and desserts. Kids can investigate the culture and share what they've learned with their parents. For example, not only is curry delicious, there are also many curry health benefits that help kids get the daily nutrients they need most.
Kids Cook Night
Turn the tables on parents by having the kids cook. Parents can teach their kids all sorts of wonderful, simple meals from pizza to grilled cheese and beyond. A parent can walk a child through the basics of any dinner; including a salad, main course, and a dessert. Designate one day for kids to show the parents what they've learned. Ask kids to pick out a menu for the evening a few days in advance. Then choose a day for the kids and their siblings to bring that meal to life. They can learn useful skills they'll use for the rest of their lives while enjoying a healthy meal.
Pre Vacation Dinner
Vacations are a source of great pleasure for both parents and kids. Rev up enthusiasm for the upcoming vacation with a dinner that takes inspiration from a destination before you go there. For example, if you're headed to the United Kingdom, create a dinner inspired by common British foods. Kids can get excited when they taste items like sausage and gravy on top of well-mashed potatoes or a slice of delicious, sticky toffee pudding. Have kids get in the mood further with British-themed dining decor, such as flags and maps of London.
Summer Cookout Fun
When summer rolls along, now is the time to celebrate it. Make full use of warm summer nights with a summer cookout. Dust off the barbecue and get to grilling. Hot dogs, hamburgers, chicken kabobs, and corn on the cob go directly on the grill. Kids can prepare the yard with mom and dad. Have them bring out comfortable seating and perhaps invite a friend to enjoy the feast. Hang fairy lights along the fence for additional twinkle as the sun goes down. Kids and their friends can bring out the marshmallows and toast them on the fire as they and their parents tell ghost stories.
Creative family dinner ideas are just right for any family dinner. Kids have a chance to speak with their parents and enjoy a good meal in the process. Use this time to create life long, wonderful family bonds.