Everyday Tips to Help Kids Learn
There are simple ways parents can help prepare their children for school and life.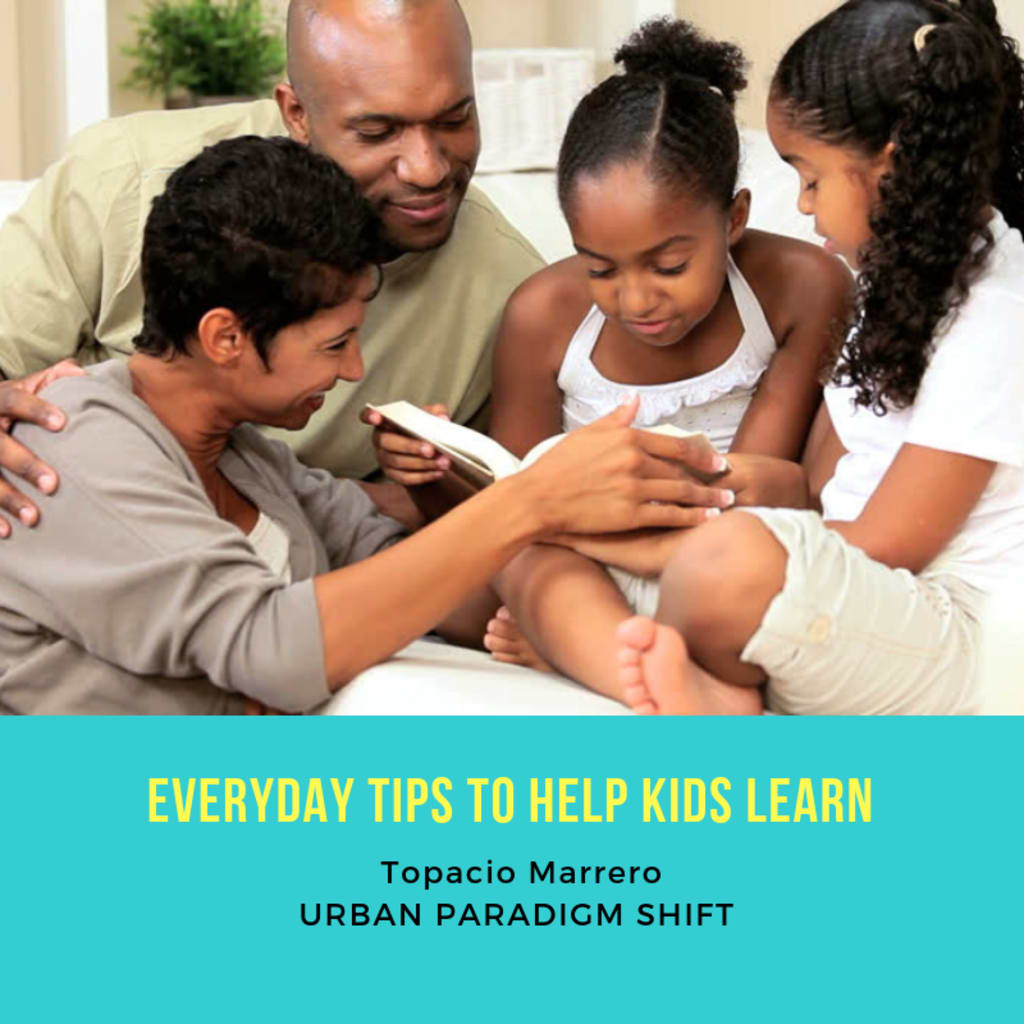 Everyday moments are the perfect opportunity to help children explore the world around us through hands-on experience and discovery. Choosing learning activities that suit your family life and schedule is vital. Begin by introducing simple new ideas and as your child is ready to continue to add more variety. Each learning moment has the possibility of being a magical voyage of discovery- for your child and you. Here are some fun and simple tips for everyday learning by subject.
1. Role-play ways to meet new friends.
Show your child how to introduce themselves, ask another child to play, or offer to share a toy and show how to help a child in need.
2. Practice teamwork together.
Teach your child to work well with others, learning how to share and help their peers. Ask them to explain what teamwork means. Ask them what does teamwork mean to them? Have them draw it or show you in a creative way.
3. Develop listening skills while running an errand or walking your dog.
Can they be as fast as a cheetah, stomp like an elephant? Walk in a pattern like taking leaps, baby steps, or not walking on sidewalk cracks. In playing this game, your child will learn how to follow directions.
4. Play "What floats? What sinks?"
Grab a few random items (rubber duckie, soap bar, dice, etc) in your home with your child. Fill the bathtub and predict together which items will float and which will sink.
5. Grab a blanket and begin cloud watching.
Lay down and look up at the sky. What shapes do they see? What animals or objects do they see? This simple activity will help you create a mindful connection. It opens up space for a deeper moment through imagination.
6. Make a healthy snack together.
Select their favorite fruits or vegetables. As you help your child prepares it, talk about how these foods grow. Talk about the importance of buying local foods and the possibility of growing something in your home.
7. Set the table together.
Give them a task with setting up that is age appropriate. Practice counting how many forks, spoons, and placemats they will need. Watch a tutorial on the proper way to set a table and have your child practice it.
8. Make your child your assistant chef or vice versa.
Start off with the basics. Teach them the following: how to wash their hands, stir, pour, wash, measure, and count. This will help develop their math and listening skills.
9. Play cards with your child.
No matter their age, there is always a new skill they can learn through a deck of cards. Sort cards by colors, shapes or numbers to help develop math skills. For older kids, teaching them a new card game will help them create new neural connections in their brain.
10. Count the change.
When you have coins, whether in your pockets or already in a jar, have your child sort them out. This will teach the younger children the names of each coin and how to sort things into categories. For the older kids, play an estimation game, "How much do you think there is"? Have them guess how much change is in the jar or your pocket. Then have them count it to see how close or off they were.
11. Allow them to create their own space.
Put a blanket or sheet over a table or a few chairs. Have them select things around the house or their room to decorate their tent. This activity helps to enhance their imagination and teaches them how to unplug in a fun way.
12. Turn organization into a game.
Let your child help you empty or sort things in your "junk drawer." For example, while you do laundry have them sort the clothes by color. Have them match up all the socks. Teach them how to fold clothing and separate everyone's clothes.
13. Create a "To Do" checklist together.
Teach your child early on how to balance their school and home life. Start with the basics from what time they need to wake up, shower, brush their teeth, make their bed, clean their room, homework, organize their binder, study time, etc. Most importantly, make sure you are checking your child's list with them as tasks are completed.
14. Read out loud with your child.
This is a great way to teach them literacy skills. Make it a daily routine either for bedtime or after school. Have them select their favorite book and take turns reading it together.
About the Creator
Afro- Dominican + Mother + Writer + Researcher who Focuses on Mindfulness for Everyday Living and Identity.
Reader insights
Be the first to share your insights about this piece.
Add your insights