Endings
The last night of my daughter's volleyball career was bittersweet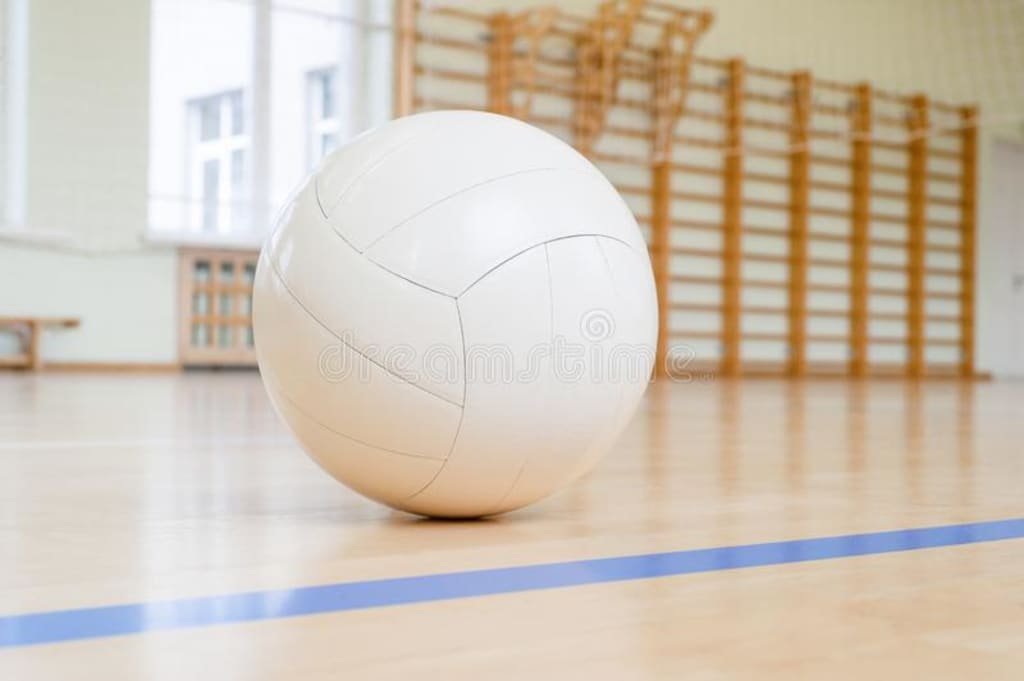 Several people tried to talk to me after tonight's volleyball game. I wasn't mad or somehow irritated by them. I was just a bit in my feels, and didn't feel much like conversation.
In my mind I was thinking of the first day of volleyball practice Scout went to in the sixth grade. It's hard to wrap my mind around it now, but that was six years ago and Scout was only 11 years old.
She came out to the car excited after practice, declaring her determination to learn how to serve overhand. Forget that she was 4-foot-eight. She'd watched older sister Delaney play the sport and had spent many afternoons passing volleyballs with other siblings in gym corners.
She'd already played softball for years and gravitated toward competition. If she could be good at playing with one type of ball, certainly another kind wouldn't be too difficult.
She'd learn volleyball and she'd excel at it, she reasoned.
And indeed she did.
She quickly learned that overhand serve and became a tiny coach on the court for her small private school team, understanding the intricacies of rotations and positions in a way that I still haven't quite grasped all these years later. Her coach once instigated a "Silent Scout" practice so that he'd feel confident his other players knew what they were doing without her leading them.
She fell in love with the sport so much that we made a two-day road trip to watch her favoite college volleyball team in action. She'd discovered the beauty of the way the sport worked; the way its indvidual players created a dance of sorts on the court, the way positions and plays and rallies and plans formed a sort of magic. When we walked into the arena on the campus that day, her eyes teared up and she mouthed to me, "Thank you, Momma."
Perhaps, then, she can understand my own emotion a little bit.
Tonight I watched her play for the last time on a volleyball court. She moved to another team once we segued to homeschooling two years ago, and she has no interest in taking the sport into college despite her talent. I quietly hope that a granddaughter may want to continue the tradition so Scout can help or perhaps coach her on the court. But I realize that I may be relegated to watching her pick up a volleyball at the house in years to come and nostalgically bounce it against a wall.
I didn't expect to tear up tonight, but when I saw her warming up before the match I couldn't stop the emotion from grabbing hold of me. She may be a high school senior, but I pictured her in my mind as that young player from years ago. Instead, in front of me stood a young woman.
The tears happend again when she stood in front of the score table in the pre-match meeting of captains and referees. And again when she made a great dig and then caught my eye as if to say, "You saw that, right?" And again when she served her last ball; we were behind and I knew the rotation wouldn't get around to her again. And then again when the last whistle blew.
It's a funny thing about endings.
If there's a beginning to something, there's inevitably going to be an ending. You can't stop them. Things go in circles like that.
When you're at that beginning, it seems hard to imagine where it will stop. You know it's out there somewhere, but it's hard to see it tangibly when you're in the midst of experiencing things. When you're in the midst of life.
And then, there it is.
An ending.
So quickly. Quicker than you imagined.
And you're sitting at a volleyball scoring table, closing a scorebook for the last time. Waving silent air at your eyes, willing the tears to dry up.
And looking at your daughter, who was an 11-year-old mere moments ago.
Reader insights
Be the first to share your insights about this piece.
Add your insights