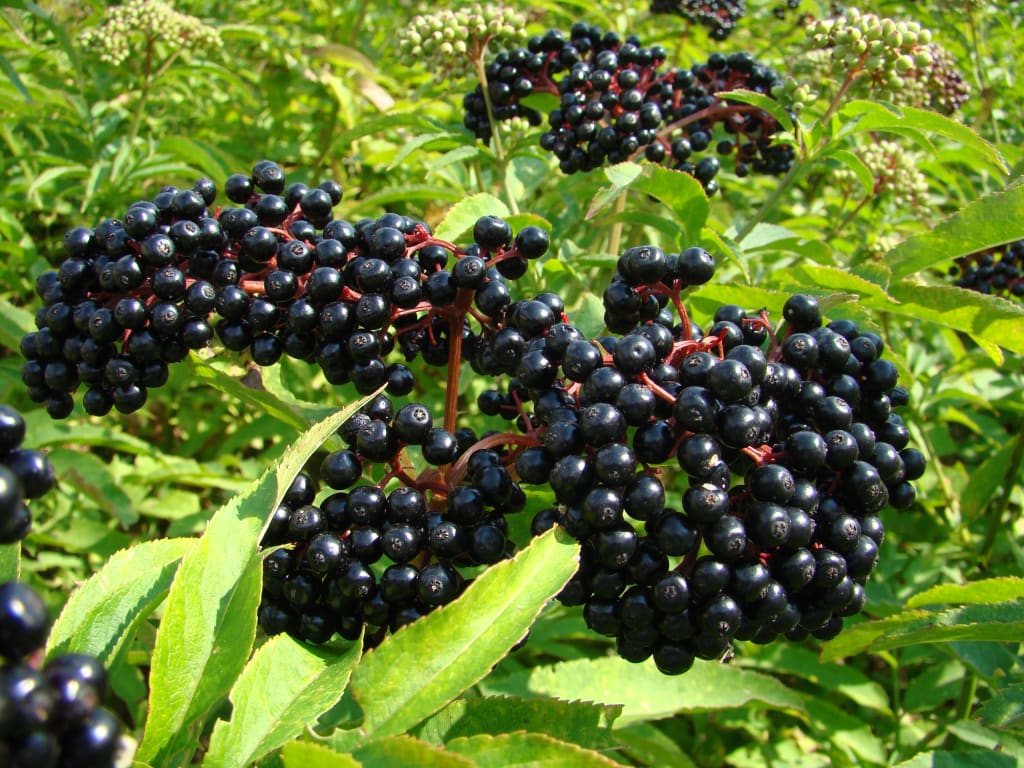 Photo by Edal Anton Lefterov
With each season comes it's own memories. Some tied tightly to the foods that we consume. Summer is no different, and has always had a multitude of tastes and memories in my life.
Memories from my youth, growing up in a rural setting. The proverbial endless summer stretching out before us. Today, it will be gone before we know it. But then, they did indeed seem to go on and on. Giving rise to individual memories, each seeming to have it's own time in my summers past.
Before summer had even begun we would be out cutting the asparagus. Fresh from the asparagus bed, it would be so tender and flavorful. Soon to be followed by the tart taste of rhubarb from the patch behind the garage. Sweetened just enough for pie or over ice cream.
The start of summer brought two things, the usual buzz cut of our heads, given to us by our mother, and wild strawberries. Finding us picking the little things where only we knew the best spots. Dirty and bug bitten we would return to the house with our bowl of red treasure. To wash them and pour some milk and a sprinkle of sugar on them. Enjoying them immediately.
We roamed the countryside far and wide back then. Wearing only cutoffs, tee shirts and sneakers, we were usually gone for most of the day. Finding the blackberries ripe on one of our daily adventures we always used our tee shirts, forming a bowl of sorts to hold them. Most of our tee shirts were white at one point until this time. Stained purple forever after. The blackberries held the same fate as the strawberries, occasionally, some would be saved for cereal in the morning.
Feeding a family with eight children meant growing most of our food. Acres of root vegetables and winter squash. Sweet corn and tomatoes, green beans, cucumbers, and summer squash among them. All of us helping with the planting, weeding, and harvesting. Somehow my father, after working a full day would still have the energy to work on the garden, with us by his side of course. Even having time for a occasional game of horseshoes after dinner. These memories of hard work, coupled with time together playing a game still reverberate in who and what we all became. With every seed we planted, with every weed we pulled, adding to the story of us. Helping to feed us, and helping to build our appreciation of the land. For this, I owe my father, who still plants his garden at 93.
The summers stretched into July and august, bringing carnivals and parades. And with them came the hotdogs, mac salad and deviled eggs. At the Carnys, the fried dough was always one of our favorites. To be enjoyed warm with cinnamon and sugar, the lights and noise from all the rides adding to the experience. By then the sweet corn was always ready to be picked, selling it by the road as well as enjoying it for dinner. The melons also started to come on around this time, making perfect healthy desserts.
On the backside of the old barn grew several elderberry bushes, large and untended for the most part. Perhaps it was my grandfather, or even great grandfather who planted them there. Just as likely, it could have been a bird. Doing what birds do best. By August the berries would be full and ripe, hanging in their clusters from the branches above. Easy picking, we would have enough for jam and a pie or two. My mother never made the pie's too sweet. Letting the natural flavor of the berries rule what the tongue tasted. Elderberry has it's own unique taste. Which always made it one of my favorites. The brevity of being able to enjoy their taste added an almost nostalgic experience to the eating of these small, mostly ignored berries.
These experiences and others seemed to define my childhood. We never had money, but we were always rich with experiences and fed well from the land.