Do you need a bassinet stroller for your little one?
Bassinet stroller is a must-have item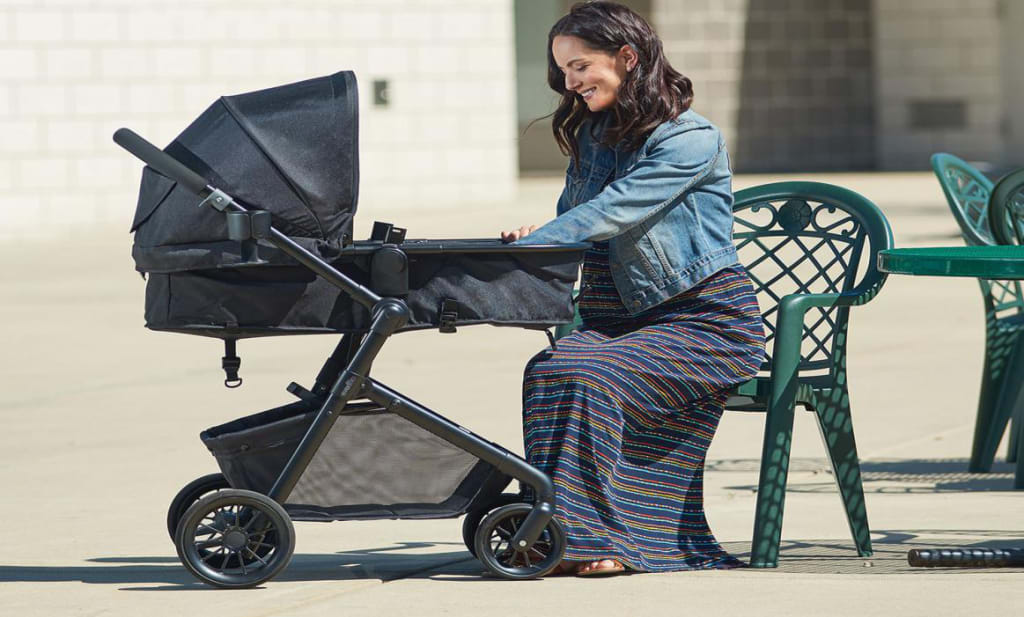 Usually, a baby needs at least two strollers. Newborns aged 0-6 months really need a bassinet stroller as the first stroller. The sleeping basket of the pram is essential equipment for babies. Since newborns have a fragile spine, they can only lie flat. Once parents take the baby out for a walk, they need a bassinet stroller. The lie-flat position allows them to breathe optimally and fully absorb the required oxygen, which is also the best position to encourage the proper development of their spine and hips. And the newborn stroller is designed to allow the baby to lie down comfortably and provide perfect support for the back.
Types of strollers suitable for newborns
There are so many types of strollers on the market that people are dizzying. Choosing the first stroller is one of the most important decisions that parents have to make. If your budget is enough, you can choose a classic pram for your baby. It is specially designed for newborns aged 0-6 months. Of course, You can choose a baby stroller that can last longer. The bassinet of these strollers can be transformed into a seat, suitable for babies from 0-36 months old.
To better meet people's needs. Many types of strollers have both the functions of a bassinet and a seat. For example travel system, compact stroller, car seat stroller combo, 3 in 1 stroller, quad stroller, double umbrella stroller, triple jogging stroller... But most of these strollers are only suitable for infants from 6 months old. Through comparison and research, we carefully select the three kinds of prams most suitable for newborns.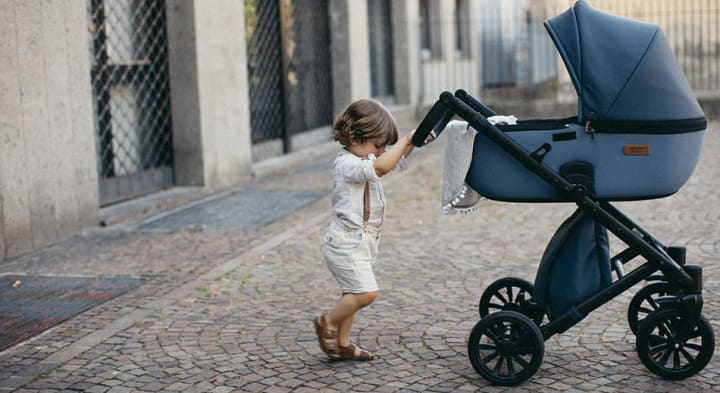 The classic bassinet stroller
For the classic quad stroller, it is not foldable but has large wheels and storage baskets. Although there are not many functions, the oversized bassinet and exquisite appearance are loved by mothers and babies. Use age: 0-6 months
Car seat stroller
The car seat stroller combo is obviously designed for travel. If you are not taking your baby out for walking, but just driving from one place to another. Then car seat strollers are worth considering. It is small and saves space when folded. It should be noted that it cannot replace the bassinet. Don't let your baby sleep in it all the time. Use age: 0-6 months
Travel system stroller
A travel system is a pram and pushchair in one, with car seat compatibility to boot. Baby stroller 3 in 1 is also a travel system. If you have no special needs, a good travel stroller can accompany you and your little one for more than three years. It is a multi-piece set feature-packed with the car seat, the seat with lying function, and other accessories. Use age: 0-36 months and above
Points to note
1.Go for a sturdy stroller that can be folded with one hand. With a newborn, you may encounter this situation. Holding the baby in one hand and fold the stroller in the other. If your stroller cannot be folded with one hand, then this is a challenge for you.
2.Both car seat safety experts and safe sleep experts recommend minimizing the time your baby spends in the car seat. Approximately one hour at a time is the upper limit, and car seats should not be used as a sleeping space for naps.
3.Equipped with necessary functions. Newborn babies need extra care. The seat needs to have a reversible function (parent-facing or forward-facing). Does it come with a large basket, cup holders, and swing-out front trays? Although these accessories are not the most important criteria for choosing a stroller, they cannot be ignored. In the process of using, they play an important role to make your life easy.