DIY: Make A Cardboard Castle
Learn how to make a cardboard castle following the steps below.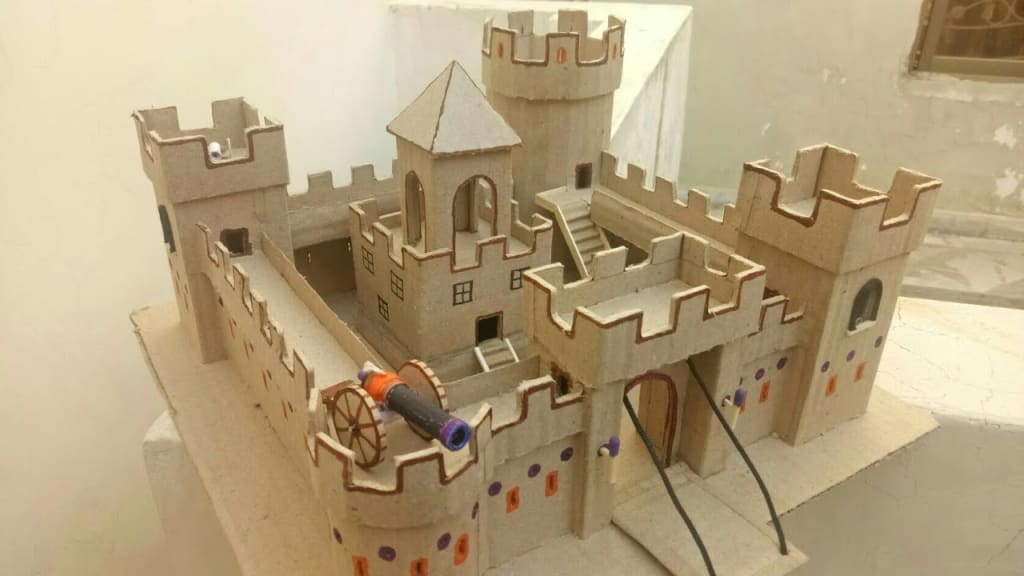 Building a fort is often considered an iconic part of childhood. On any occasion, we build a fort for sleepovers or rainy days. The fort is fun to build and is a great way for kids to practice creativity, planning skills, develop organizational skills, and work on their unity skills. If you're looking for a fun activity to do with your kids or they can work with their friends or with one another, building a castle is a great idea!
The Middle Age was between the 5th and 15th centuries. Those times in history were very different from today: people who lived in castles, rode horses, and had kings. There were fools, maids, and knights in the castle to protect the princesses. Today we will build our own cardboard castle and prepare to recreate some of the battles.
Making this cardboard castle will teach your child to recycle materials that can still be used. As a parent, you can take this opportunity to talk about saving trees and reusing paper products to save the earth. You can also do history lessons by telling a little about life to older children in medieval times. What are you waiting for? Keep on reading as we will start creating our own castle.
How To Make a Cardboard Castle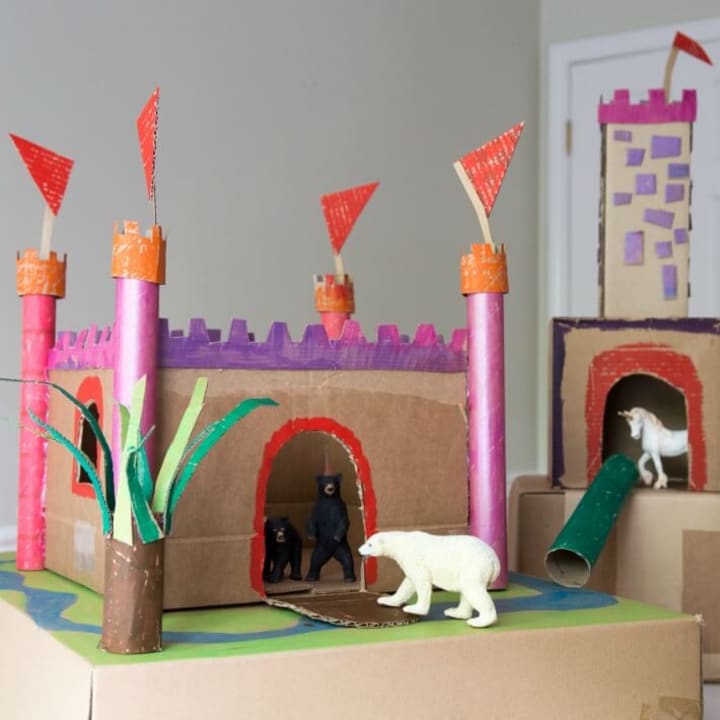 Building a cardboard castle is not an easy and fast activity. It takes time to cut pieces of cardboard, make windows and doors, pull bricks, and put everything together, but you will have time to work and bond with your child. There are parts of the building process where you can step out - for example, you can let your little one pull the castle walls off on their own by drawing it.
The castle is usually done in traditional colors, but nothing prevents it from being painted pink or blue to achieve what your kids want. You can make it as large or small as you like, depending on the amount of cardboard. If you want to build a mini castle, build a lot, decorate it separately, get a small medieval village, then create a large one to use as a fortress. However, building your own castle depends on time.
Of course, building your castle needs materials to achieve what you want. Below are the materials needed. 
Materials
Three to four empty paper towel rolls
Four pieces of cardboard
Construction paper
Black marker
Glue
Scissors
Paints (any color you prefer)
Instructions On How To Make a Cardboard Castle
Step #1
Prepare your empty kitchen towel rolls. Cut your two empty paper towel rolls in half. These are the four corners of your castle. Leave the third paper towel roll as well. 
Step #2
Get your pencil or black marker. On this part, you can let your kid draw stones on four pillars. They can do this easily by drawing lines around the tube and creating bricks around those lines. It is so simple that you do not need to do it.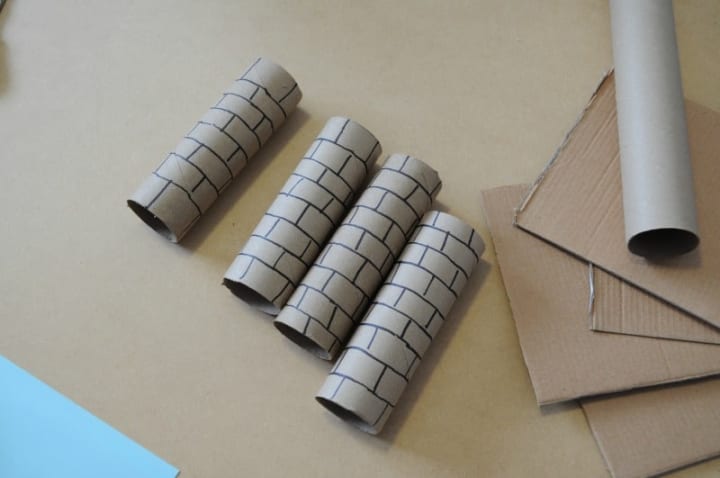 Step #3
Guide your child on how big a rectangle to cut at the end of each of the four pillars. Let them also draw windows on each of the four pillars.
Step #4
Get your cardboard piece. Make sure that two of them are cut into squares, and the other two are cut into rectangles. When pointing these pieces at each other, they should be slightly smaller than the pillars.
Step #5
Use the black marker again and teach your child how to draw small bricks on the walls. Explain to your kid that by matching the bricks on each side, they can set them by placing them with each other.
Step #6
If you think your child cannot do this, you can cut out windows in three of the cardboard walls. Create a door on the fourth. Glue your four walls onto your four pillars, as shown here.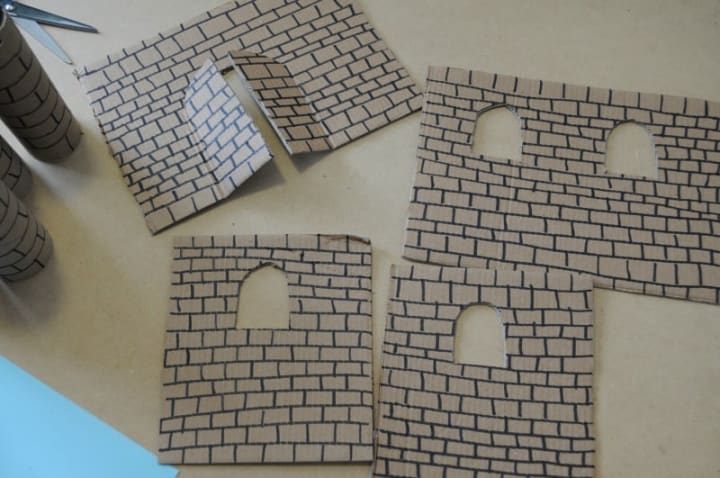 Step #7
From the third roll of paper towels that you set aside, create a tower for your castle. Draw cubes on this too. Create a cone with your thick cardboard and glue it on top.
Step #8
If everything is set, your child can now start painting his castle. Let him create the style he wants. By this, your child can create his own design based on what he wants to achieve.
When you and your child is done building your castle, collect all the knights and horses to protect your castle from dragons and evil. Create some fun little characters so your kid can enjoy playing around the castle. Your kid can also choose some of the characters or animals from his toys to use in his castle. 
This type of project is perfect for teaching kids, even if they do not have class. You can incorporate fort-building to learning history, planning, and organization. Want to start building with your child? Just follow the steps mentioned!
About the Creator
Louie is the father behind the travel blog Browseeverywhere.com. He has a background in photography, E-commerce, and writing product reviews online at ConsumerReviews24. Traveling full time with his family was his ultimate past-time.
Reader insights
Be the first to share your insights about this piece.
Add your insights