Diary of a Dad Aged 50¾ - Part 8
A Normal Conversation?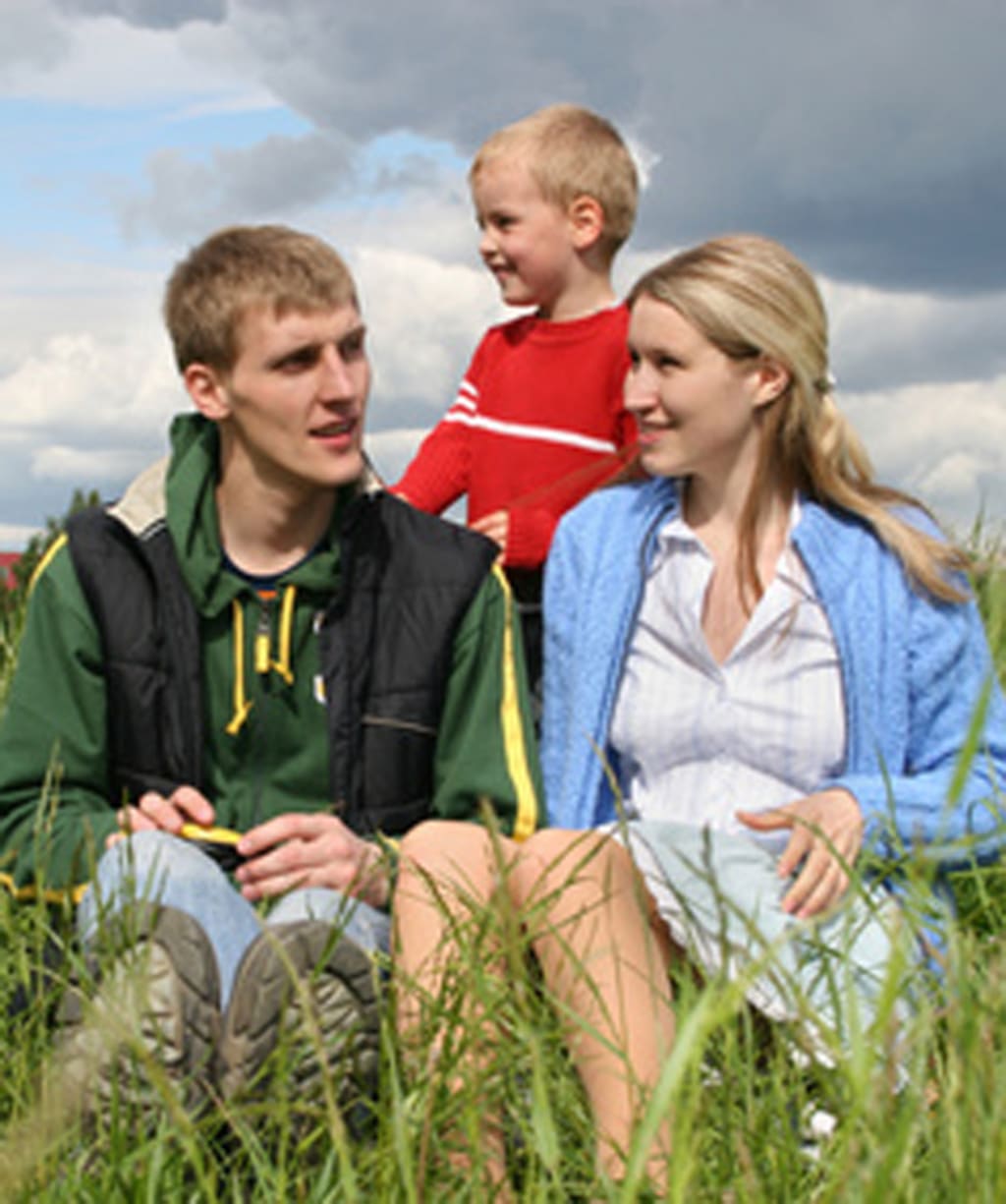 Another interruption......
Let's start with a dictionary definition of a conversation:
"A talk, especially an informal one, between two or more people, in which news and ideas are exchanged."
Do you recognise what one of these is? If you do it is because:
You don't have children
You have a good memory
You go out to work and talk to other adults or
Your children have lost their voices
I love that in the definition it says that news and ideas are exchanged! I think it is hard enough to communicate the jobs that still needing completing around the house, let alone what has happened that day in the way of news. In fact this week I learnt that three weeks ago we were planning on moving!
Yep, having a conversation with your partner is one of those things you used to do before your children could communicate. Once they start they don't stop and then they are after your attention during the time they are around or want to be around for even longer. Lets be honest, by the time they have gone to bed it's hard to think, let alone have a conversation or even stay awake.
What normally happens? A conversation starts with a "I know what I meant to say to you..."
Then there's an interruption with Mum/Dad...
We have tried various techniques including highlighting the manners of not interrupting and also asking the question of, "Is it important?" The biggest issue of the last part is of what does important mean? In our house not being able to find a specific piece of Lego to build a set (which is always there) constitutes being important!
And there goes that thought like a butterfly, normally until the middle of the night when you have the opportunity of the conversation with your snoring partner. By the time the morning comes around you're either:
• Too tired to have the conversation.
•The children have come in and woken you up or,
That was then, this is now and you have no chance of remembering what that thought was.
When you do get time on your own you're too tired to have a conversation. So what do you do, you try and have a coded conversation which works when the children are four or five. Older than that and the ears are listening, then the young brains are interpreting and then making things up; which then makes you wish you didn't have the conversation in the first place!
How do you have that conversation? How do you engineer the time you need for even 10 minutes of conversation?
Tablet time as part of controlled session for the children is a quick and easy way to create your own time, I even use it for guaranteed peace and quiet in the house!
Engineer time for a 'night out' by organising child care with family or a baby sitter. Take the time to go out and talk or even better, if they are staying with the family go back home and catch up and have a 'stay in night out!' Reading the latest cinema write ups helps the maintain the pretence when asked how the film was.
Have a dog or cat instead of children!
How do you remember those things you want to talk about in those precious moments? Code is again no good for leaving reminders on a fridge. This is especially true if using magnetic letters and have children that can both reach and are older than 10 years, with a wider vocabulary of interesting words. What you originally thought was a possible topic conversation is now something you'd like to Google but wonder if the broadband protection might stop you!
So it is down to keeping notes in safe places, that again you'll never remember where you've put them when you want to talk, or using a notes section or a good reminder app on your phone.
If none of the thoughts above offer a good potential for having a conversation, then you can wait until all the children are all teenagers, then you have the whole morning to yourselves or alternatively wait until the nest has been flown.
For those more important things, just email your partner and await a response! BT were right in their old advert, "it's good to talk." Just not being able to when you need to is the issue!
About the Creator
Hi,
I'm a father, husband, writer, voiceover artist & full time employee. Life is too short & I live the dreams and love all aspects of life. Go fill your glass!
Thanks, do contact me by email to let me have your feedback!
Cheers Steve
Reader insights
Be the first to share your insights about this piece.
Add your insights