Diary of a Dad Aged 50¾ - Part 11
The Break from Routine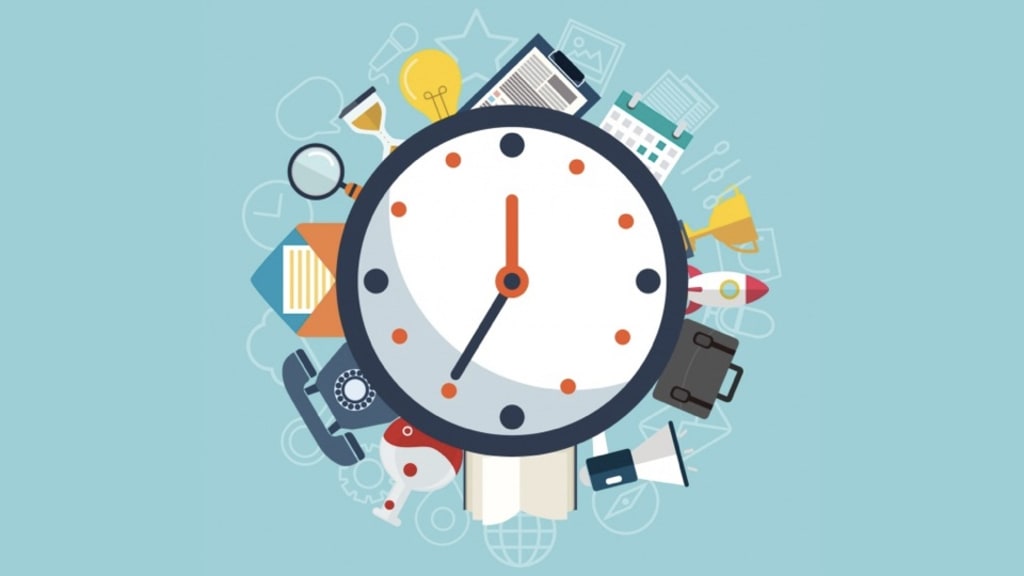 We have all had that feeling! Either being disturbed from a deep sleep by the alarm or alternatively, as always in my case, waking up every 20 minutes from 3:30 AM to look at the clock to make sure that I am up on time (only to fall into a deep sleep 30 minutes before the alarm goes off!)
It happens all year around. We all take breaks from work, holidays, sick leave, lieu time, etc.; time off from our normal day to day routines and then instantly waking up and having to immediately get back into the routine we had before.
This is especially true this time of year when the restart for many is a slow one with parents going back to work (if they had time off) and then the children going back at different dates, meaning more juggling and not getting back into a routine for a while!
Over the last few weeks, my routine of getting up at the normal time to drive into work has been disturbed and feels quite alien to me. The normal routine of waking up others in the house and before leaving and the normal traffic on the drive into work have disappeared.
So this means being extra quiet around the house. Have you ever noticed the more quiet you try to be, the more noise you make by your carefulness going into dropping mode and that when you are trying to quietly close a door, the door has somehow overnight developed the curse of the squeak that was not there the night when you go to attack it with the WD40 (other oil based door squeak stopping products are available!)?
This routine being broken first thing in the morning also then affects the rest of the day. Early to arrive as the traffic is very light means an early park up and more time in the coffee shop, getting ready for the day, or alternatively in my case writing articles or doing more of my freelance work, all well before 8 AM!
Yes I know I could set the alarm clock to get up later, but this means more disruption and more staring at the clock in the early hours! The effect of this? Screwing up my own routine even more!
Now I am not advocating that there should be no breaks in routine, therefore all holiday should be banned, etc! What I am posing here is the question of how do you break back into a routine more carefully and with prior thought.
I am sure psychologists with much larger and attractive brains have conducted numerous studies on these things and therefore I await for my Twitter feed (@steveal68) to go bang! There must be an easier way for the brain to cope with that lack of routine fog, whilst trying to get back into the swing of the normal life that you had before taking a break!
I have also noticed that both Gino 13 & Jaden 8 get stymied by this lack of routine. Each day, several times in the day, the tell tell question will be asked of what day is it? A sure fire sign that the fog is descended and needs to be broken.
So what is the answer?
Those with the big brains please step forward now...
For me it's:
Routine outside of the routine, to give that familiarity.
Don't take long breaks. Take the time but in smaller chunks.
Throw it all and say stuff it. I'll feel like this so go with the flow!
Recognise the change and embrace it for the positives. Glass ¾ full!
So for those of you reading this and thinking of your next return to a routine, whatever and whenever it might be, don't forget to have fun during the break in the routine and please do not despair about the return.
You are human, you are wired in the same way as everyone else, so why not go and talk to others with your issues? At the very least when you do share this with others, they'll feel lighter at the thought of your inconsequential issue!
Maybe it is me and I just need to reprogram my body clock!
Using one of my favourite sayings—'Crack On!'
About the Creator
Hi,
I'm a father, husband, writer, voiceover artist & full time employee. Life is too short & I live the dreams and love all aspects of life. Go fill your glass!
Thanks, do contact me by email to let me have your feedback!
Cheers Steve
Reader insights
Be the first to share your insights about this piece.
Add your insights