Decision operator
Decision operator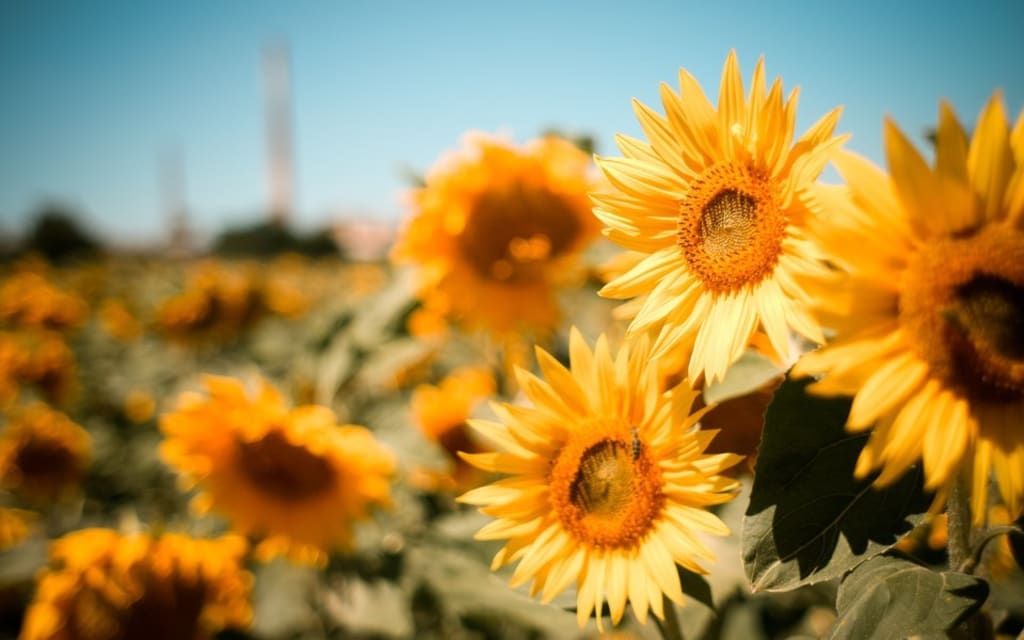 It was the way their days began, at least after his health had broken down: Bo got up early, he got up late, but not too late; Waking up, showering, brushing his teeth carefully, his visit to the dentist is not very easy; Check yourself in the mirror, look fine, take your temperature, look fine. Today, it seems, nothing.
By then Bo had almost brought breakfast into the house. Fix two bowls of salty porridge and two cups of clear warm soy milk. Berdo has an omelette, and he has an extra package of medicine. They watched the news while eating. About the same time, Bo goes downstairs first. He wipes his mouth, turns off the TV, takes out the trash and follows.
Bo is used to having him on his side. Pick up the reservation phone, open only two hours a day in the morning, time over the line to unplug, otherwise endless; Get a tape recorder and load it with a tape to take home and listen to slowly. Hang a few of the previous came one after another, ask the birth eight characters, recorded in Zhu Hong pads, sent into the study. Bring back the tea and bring in the guests.
This morning came in a pair of men and women, not tall, not short, not fat, not thin, all wearing glasses, men's shirt suit pants belt, women cheeks fleshy, wearing a fluorescent flower dress covered with a short sleeve knitted hole small coat, very secular type, scenic spot "please help us take a photo?" The type of To be married, ordered to meet eight characters and choose a date. The man looked up and down at him, not too impressed by his appearance, he smiled, very used to look at the two birthday, a few years younger than him. Bo kept everything a secret very well. Bo said that he was old and the boy came back to take care of him. He was filial and his neighbors praised him.
"He shuts the door when he declares his destiny. He sat outside, reading the newspaper, answering the phone, surfing the Internet, drinking a cup of cereal soup. The first floor of the heavenly house, with its powder-polished solid concrete walls and four white floors, looks from the outside like the most ordinary country home, if not the most ordinary country home. On a sunny day, the sun would pass through the aluminum doors and Windows, sifting out sections of light on the stone ground worn by Cold Jindulao. Sometimes, he would listen with his eyes closed while no one lay on the piece of light, listening to the sound of the water machine motor and the fan of the computer mainframe, and the cars rushing along the main road outside the door. All these cars knew exactly where they were going, and they were busy and deserted.
It wasn't supposed to be this way. In fact, Bo used to dislike him the most for his curiosity about this, and he hardly mentioned his numerology, only said: "You are destined to study, study hard, as long as you study hard, you will be blessed." He went to Taipei alone in high school and became a middle school student in his first choice all the way back home on holidays and weekends. Bo Niang was never warm in winter and cool in summer when he cooked glutinous rice porridge and cooked chicken soup with sesame oil. He was a typical good fortune.
The only other thing I know is relevant: Bo may be dad, but you can't call him dad. Life is too heavy for punishment. The old way should be too much for others to raise, but a single branch, no brother no brother, late to bear a son, finally compromise, don't call mom and dad. He did not doubt that he had brought them. In the old picture in the mirror, the faces of the three men were arithmetically simple, one plus one equals two, unchanged from childhood to childhood. "When I first learned to speak, I taught him all the time. It was a strange thing for a child. He had to call his father and mother, and it took him a long time to learn.
It was only when he came back to live here that he told me this little story. He didn't think he would one day return to live here. Several years ago, he could not remember or count, Bo Niang was suffering from lung adenocarcinoma. When he opened his chest and saw that he had no way to do anything about it, he sewn it up again. Within six months it was gone.
"Maybe or maybe I'll stay a few more days before I go back to Taipei." 'he asked at last. "No." "Answered Bo. Then silence. He thought Bo was asleep, but suddenly he said, "No. I thought you said the students were going to have a lot of work to do."
A disaster within a disaster. Not long after he returned to Taipei, he chased a bag of blood into him. The other side of the phone like old dial-dial telephone line self-circle ── we know, you must be puzzling, so sudden, very unacceptable, but, still want to ask you to come, check and see, also don't necessarily ─ speak to do not know the point. At that time, he was recommended by the former advisor professor to return to the pot as a part-time lecturer, a small academic mushroom, while incubating spores while changing the scrap metal paper to a horrible, "what on earth you talk about for a long time, I don't understand!" After he began to scold, the other end suddenly became coherent.
"I mean, you had a blood transfusion in a car accident, didn't you? The donor, the donor, had recently tested positive for acquired immunodeficiency syndrome -- well, as it's commonly known -- (Needless to say, I know what that is. 'he interrupted.) -- We must, must have you come for blood tests."
I had to go back again. Now I remember, it was earlier, and it had already been calculated. That is the so-called "veteran eight light" before discharge, he took the fake front car hit the telegraph pole, pelvis split, internal bleeding, have seen the scene all said his fate. When Bo and Bo Niang arrived, he was suffering from the aftereffects of anesthesia, vomiting until his intestines were knotted, but he knew he was all right. Seeing Bo's face turned white, Bo Niang's hands clenched together like stones, he whispered and laughed, "You must tell me what my life is like now. They are telling me how big my life is, but I don't know how big it is." "Yes, yes," said Bo. "I'll tell you all about it when you get home. It's really big."
Of course, Beau never told him anything after all. He doesn't care. It's not a matter of belief, it's nothing. Successfully admitted to the master's degree, successfully graduated, successfully obtained a springboard academic position, successfully passed the study abroad examination and prepared to apply for going abroad, the future all expenses Bo has helped him set up a US dollar account there. Typical well-off content, typical smooth sailing, typical good life. Fortune is irrelevant.
I never thought of that. Disaster within disaster. It was confirmed that the infection and gene comparison were the result of the blood transfusion. There was no disease, and no one could predict when the disease would occur, so it was judged that it should be treated. Medicine, vomiting, diarrhea, loss of appetite, weight loss, everything abandoned. Resign, break interpersonal relationship, refuse all support system, hide in the suburbs of Taipei, a top floor covered daily mildew sleep. The only thing I told Bo was that he moved. What about the rest? To whom? Who will explain it to him? There is no explanation.
Bo didn't know what inspiration came out of him, and suddenly he came to the north. Bo asked him, but Bo didn't cry, he cried. You don't get close. You don't get close. I'm crying and sweating and it's all virus. You think I have no knowledge ah, Bo slapped him on the back of his hand covering his face and pressing tears, you think I am a countryman ah, you think I don't know this will not matter? Who knows? Don't risk it.
"There's nothing I can't risk now!"
Bo took him home. Every day from then on, Bo got up early, he got up late, but not too late, two bowls of salty porridge, two cups of warm soy milk. Berdo has an omelette, and he has an extra package of medicine. Time loses its elasticity and linearity for a very short time, as if it were forever.
Then he got a dole, two million, like Bo's hard work money, Bo on a figure of eight years, two thousand dollars, he calculated that equals a thousand. "Use it, use it, use it as much as you can, spend it all, buy what you like. He didn't speak. At that time, the room was in a strange order, and I did not know where the storage was. I rummered through the closet behind my back, looking for my uncle's passbook and account number, and wanted to transfer the money. As a result, I pulled out a brown paper bag. A closer look at the original application for a few foreign schools reply letter, at that time in order to avoid loss, he filled out the home address. When I opened them, they were all acceptance letters.
low
No one took care of him or him. He bought breakfast and cooked two meals, wholegrain meat, eggs, vegetables and vegetables. He was supposed to drink chicken essence, which was so fishy that he ended up steaming a bowl of chicken juice every three days and buying native chickens from the owner of a nearby farm with half a mountain range. How did he learn these things, he wondered? "In your uncle's time." "Said Botham.
As for his doctor, he had a terrifically optimistic tone, adding to every visit: "Don't worry, while you're alive, there's hope." His comical manner is almost like that of a doctor in a drama. He controlled no reply: The reason why I continued to cooperate with the treatment, not because "alive there is hope", but the lower the concentration control of the virus, the later the onset of the disease, the smaller the risk to my uncle. In addition to high blood pressure, the old man's body is so strong that people are annoyed. I don't want to live with illness, but worry that he has no children.
When we were free at home, although we had nothing to say, we could not always say nothing, so sometimes Bo would suddenly say something in mid-air. The couple that hung up at 11:00 this morning, if you remember. Yeah, what? They're getting married. Well, that's why marriage is the hardest thing. That looks like a problem, but they're buying drinks next month. How do you tell him? How do you know something's wrong? I think it's okay. It's a good match. Climb on the right, boys 32 years old to 41 years old is not good, very bad, the palace of husband and wife double bogey clamping bogey induced bell Changtuo Wuge ─ speak you also do not understand, do not speak. Hello funny, talk for a long time and say I don't understand, otherwise you teach me to see ah, you don't teach me. Alas, man is better than God, God is better than not.
It's not awkward, but it's not naturally speechless.
It is after that, gradually "uncle" will pick some situation simple or special life to make with him, bucket number son flat, mixed talk, star obsidian pattern of four gods evil like taboo, he believed ear to listen for a long time, heard half ten, couldn't help but with "uncle" to his birth time row plate fine ginseng, "" also said, each school life has to start from their own body to examine, but" don't answer is not answer.
"Without the time, you will not want to ask later, in case you are deceived in the future."
"For what?
"When it comes to a man's life, it comes before a long one, and when it comes to a woman's life, it comes before a long one."
"What is it?
Bo chuckled twice: "The trick of the lake. Ryu is praising you, saying hello, hair. Thousands is to scare you, there is a break here, there is a rush...... What's more, I'll tell you -- say not much, and you will be defeated; Thousands of poles, thousands of poles will be long; Small man should be upright and righteously long him, foolproof; A gentleman should be honest and thrifty, a hundred times -- "he felt Uncle shake his head and say to him, a little exasperated:" Then have you ever seen my life?"
"Of course I've counted your life."
"That's not what I mean --"
"I know you don't mean that. But does it make a difference?"
"Of course there is a difference," he said. "Of course there is a difference! You have seen so many lives in your life, you still see so many lives every day, so many people come to you to call your teacher, ask you so many questions, and you even ruined your son's life, you don't even see your son's life is empty -- "The last words, the voice strained until it broke. The peace he had worked so long to maintain was broken, and he thought he was really at peace.
Reader insights
Be the first to share your insights about this piece.
Add your insights