Death...Why Did You Come?
Suddenly life changed forever.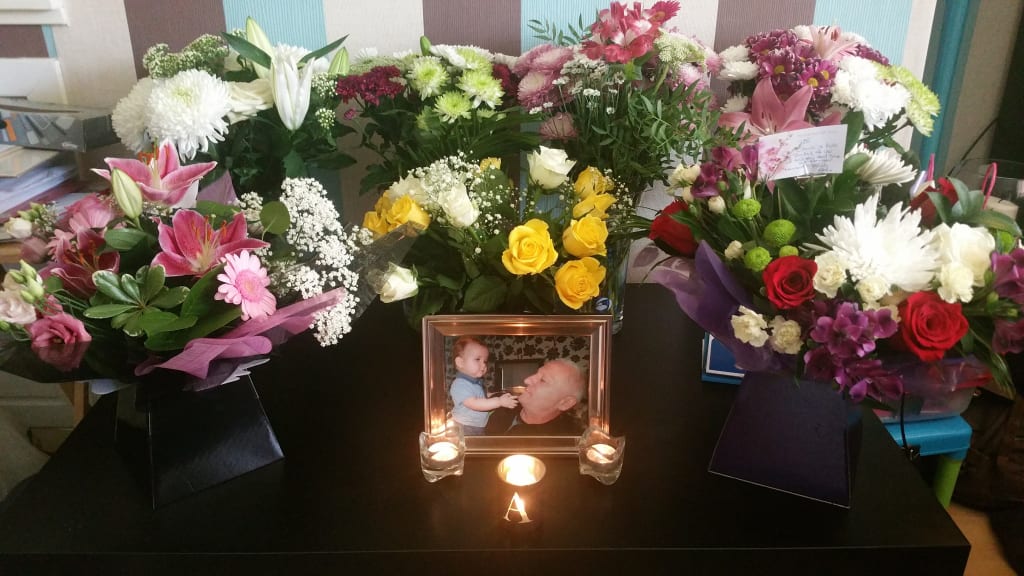 Sadness
What should have been a relaxing Sunday afternoon after work became the nightmare I never wished for. From this day forward all our lives would be changed forever. Death is hard and death brings sadness, but unexplained sudden death is different in so many ways.
Both myself and my daughter were upstairs in some state of undress. A girly afternoon of baths, face masks, and suchlike were on the agenda for that day. With only a few more weeks before Alix headed back to Edinburgh to return to university and her second year ahead, we were trying to spend as much time together as possible.
A knock came to the door and we both went into a state of giggles on who was dressed enough to answer the door. After looking from the window to see if there were any clues to who was bothering us on our little spa day, Alix saw it was the police. Not concerned as we believed it would be for a neighbour, we descended the stairs to go show the officers which door they needed. Laughing at the fact I stood at the door with a towel and a black face mask slavered all over me I opened the door. Opened the can of worms that couldn't be avoided. What followed changed the lives of my children and those around us beyond recognition.
The police asked after Dylan, my eldest son. In a manner that they required to speak to him not one of informing me of any news of him. The proceeded to ask who I was and I also explained that Alix was my daughter. We called Dylan, who was only a street away from us to come home. Their dad had been in an accident and because Dylan was next of kin they needed him to be there.
Their dad, Adam, and I had been separated and divorced for a few years. So technically they needed to talk to Dylan first. But they obviously saw our concern and told us that Adam had been involved in a RTA and had been hurt. My heart sank. I knew then and there it was serious... Not just a fall off his motorcycle kind of accident but serious shit kinda deal.
I could read the officers' faces. Sketchy with their information like they were holding back. But my gut instinct was kicking me hard and making me want to vomit. Keep it together I kept saying. For the kids I kept saying.
Ryan... What about Ryan... We need to call him. My middle boy was not here and I needed him near. How do you make that call? Give as much details as possible without setting him into panic. I couldn't honestly answer his questions on that call. I can't tell him what I felt in my heart or saw on those policemen's faces.
Over the next 10 mins things seemed to change and Adam wasn't being transferred to Glasgow now. Why? Was he stable or was there no point? What??
Then all of a sudden my kids were being taken from me. Why can't I come with you? Sorry there's no room in the police car. What?? You aren't taking my kids away from me. I need to be there with them. I need to protect them from what's ahead.
As they drove off in the car, I fell apart inside. Fear, frustration, anger and so many other feelings began to add to those already whirling around my body.
What just happened? What do I do? What is ahead of us?