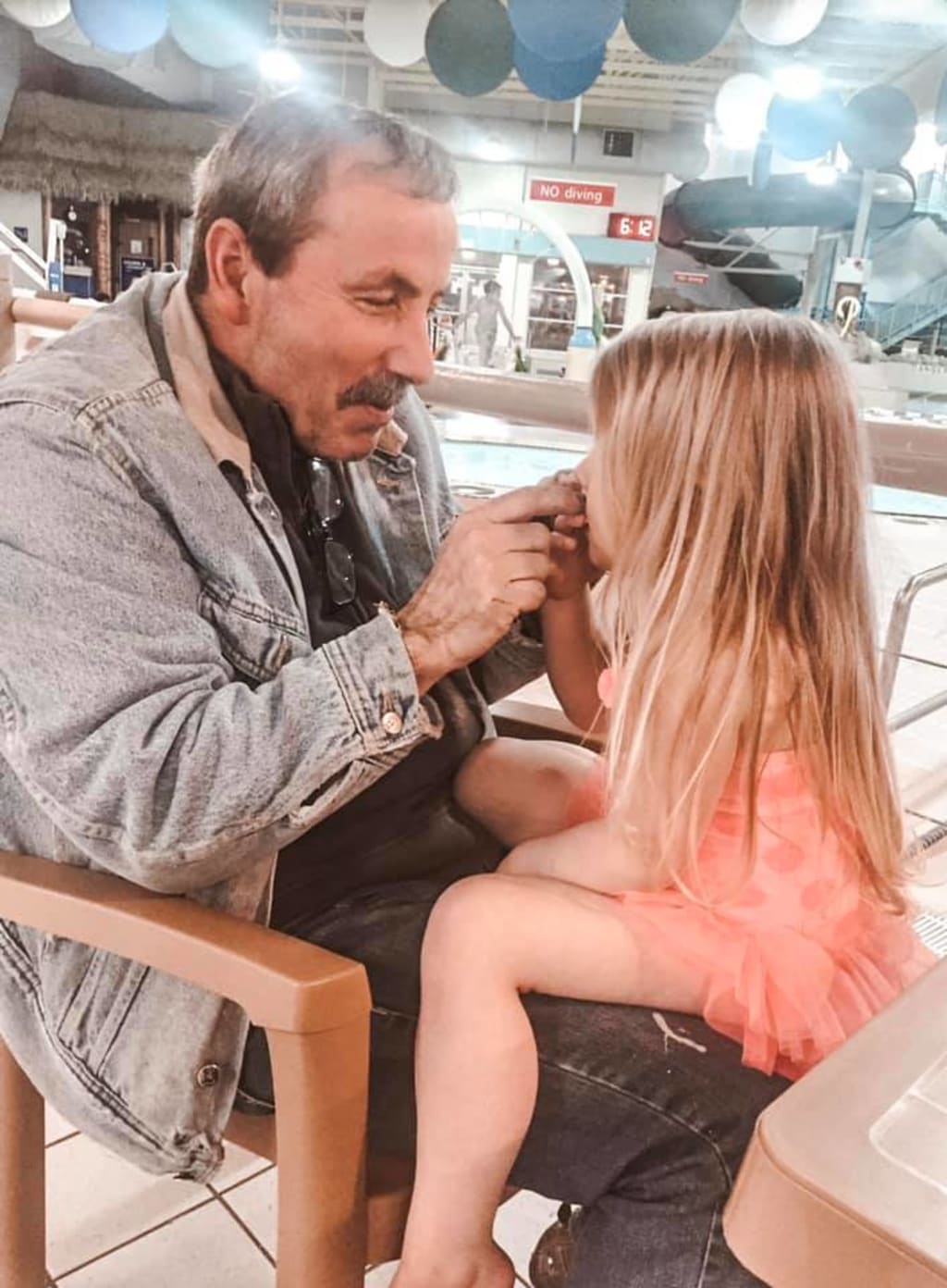 Dear Dad, aka "Papa".
When I first found out I was pregnant at 18, I was not scared to tell the world. I was scared to tell only one person. That person was you. You were the only one I was scared to disappoint. You were the only one I worried about.
I was not scared to tell friends, other family, or the internet. I was scared to tell you.
I still remember sitting on my bed with mom, when you walked in and asked why I was crying. I can still feel the dread in the pit of my stomach and the anxiety rising in my chest at the thought of telling you why I was crying. I was not sad about being pregnant, I was sad about disappointing you.
I could barely get out the words "I am pregnant..." before you hung your head in disappointment, and stormed off downstairs. Mom hugged me and told me that you would come around. I hoped she was right, but how could she know.
I gave you a few minutes, and I walked downstairs. You were sitting on the couch. You looked so mad. I could not find the words to say anything to you, so I just sat down beside you, and laid my head down on your shoulder, as I felt tears drip down my face.
Out of all the people I had to tell that I was pregnant, I was most scared to tell you. And you were definitely the most disappointed. Maybe that is why I was scared?
But, when I came home the next day, and I saw you clearing out the guest room, for your soon to be granddaughter, I knew everything would be okay. Once again, you let your love make you the safest place for me to come to.
Six months later, you took me to every doctors appointment, especially when my boyfriend was working, so that I would not need to go alone.
Seven months later, you helped me pick out a "bringing home baby outfit."
Eight months later, you were there through my labor, and always always reminding me I could do this. As always, the best cheerleader.
When she was born, you would not let her go. She became your world, along with me. The little girl that adored her dad, and you had let be your world, now you let us both be your world.
Six years later, you, Papa, are my daughter's world. She wants to call you every chance she gets. She wants to see you every time we go anywhere.
I know that out of everyone, you were the most disappointed when I announced I was pregnant at 18, but my daughter and I, could not imagine doing life without you. And I know that you could not imagine doing life without my daughter.
You two needed each other, even if you did not know it back then. Thank you for making us both your world.
About the Creator
Mother | Wife | Mental Health Advocate
Telling my "Reel" truth about marriage & motherhood on Instagram, Facebook, Tiktok & Vocal
Reader insights
Outstanding
Excellent work. Looking forward to reading more!
Top insight
Heartfelt and relatable

The story invoked strong personal emotions
Add your insights