Dad, We Misunderstood You For The Past 50 Years
We only knew about your suffering after your passing 15 years ago.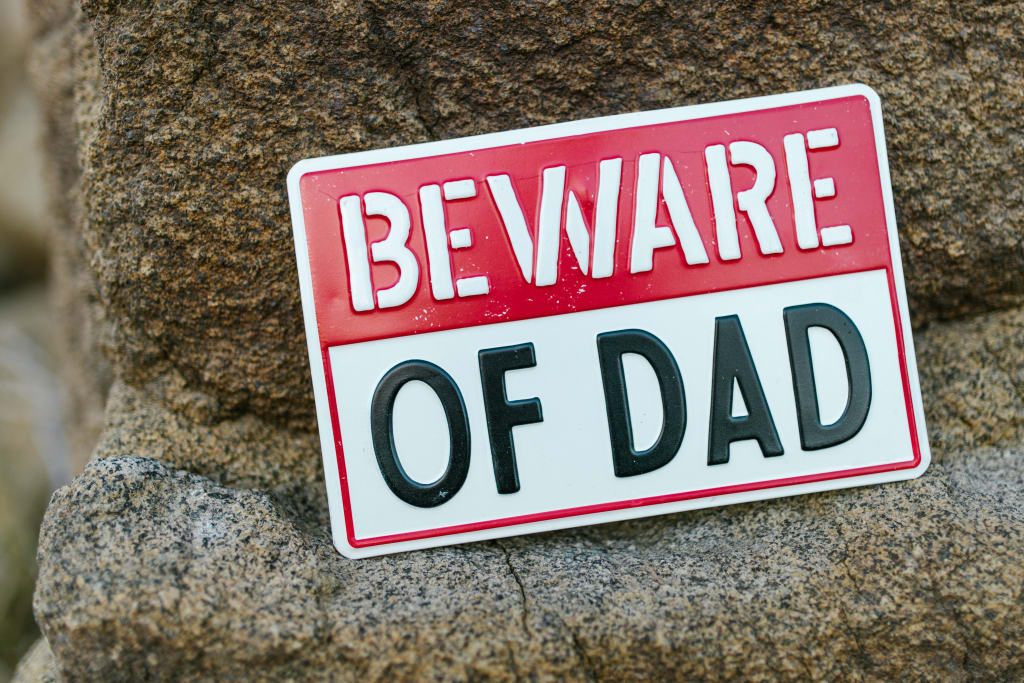 Photo by RODNAE Productions from Pexels
Dear Dad,
How are you? I hope you are fine as mom has recently joined you in heaven, finally after your 15 years of waiting.
On this Father's Day, I'm writing you a letter to pour out what's in my chest on this revelation about you to clear your notorious name.
Dad, you know that we were afraid of you as you were the authority in the family. Your notorious bad temper had scared us since young though you never hurt us. It also caused you some trouble in the neighborhood. I could still remember the drama there was a group of men who came to our house looking for you one day.
Although I was too small to understand the story of what was going on, I knew that you quarreled with one of them and they were here looking for revenge.
You fled from the back door when you heard the noise of those men in the front of the porch after telling mom what to do. Luckily they didn't hurt mom and us and left after mom told them you were not at home. You went to stay at an uncle's house in another district and hide there for about two weeks.
I didn't know how this issue was resolved but those men never come back again, even after you moved back from the uncle's house.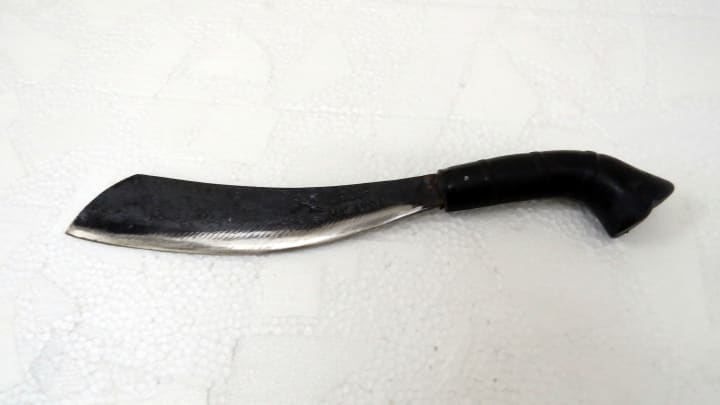 You were the nightmare for those guys that tried to tackle my pretty and rebellious teenage sister. There was a time you sat on the front porch with a 'parang'* (a type of knife used across the Malay archipelago) next to you when my sister again came back beyond her promised time from the disco despite your warning.
Those guys fled like theft when they saw the scene and never ever come again at those unearthly hours. Of course, you never hurt anyone but just put up a show to ensure those guys do not do anything harmful to your beloved daughter.
You protect your precious daughters fiercely.
When my eldest brother-in-law came proposed to my sister. You looked at this young guy in a rather contemptuous manner and said, "you little dark and skinny guy! You want to marry my daughter?! What have you got to give her a blissful life?"
I think any fainthearted guy would have run for the door, but he said courageously "Yes!". They have been happily married for the past 47 years.
You were a very stern father to all except me — your youngest 'accidental' child. You were always protecting me and soothed me whenever mom was teaching me a lesson because of my misbehavior. You will scold my brothers whenever you felt they neglect me as my age gap is very wide from them.
No one dares to take a breath when you were scolding.
Dad, one thing I would like to tell you here is about how you treated mom. Both of you tend to quarrel quite often and you slapped her at times. It annoyed me and I was slowly losing respect for you. I was too small then to understand the complex adult world. When I was 14 years old I was assigned to a school outstation. I left home to stay in the hostel and never come back home to stay ever since.
Hence I didn't have a full picture of the real reasons why you treated mom badly, and I had always thought that it was your fault and that mom was the victim. At times you were drunk.
I didn't understand why you do this but now I'm an adult I think you tried to forget your problems either related to family or your job. On the days that you weren't drinking you will pull a small rattan chair and sit alone under the night sky on the veranda for a few hours.
I didn't really know mom very well till I moved backed and stayed with her for the past 10 years. Then only I found out more about mom's character, she has a way to get your nerves because of her stubbornness and negativity. We all realized this after living with her since your passing.
We all have misunderstood you. Mom has her fault as well.
Every family has a tough book to read.
Nevertheless, you and mom are still the king and queen in our hearts forever. You are not only our provider, protector, and discipline teacher but also our family cook! I miss your delicious and nutritious cooking!
Dad, I want to tell you that you are not as bad as in my memory. It was the mom who had not been understanding and encouraging during those difficult times. She likes to 'add oil to the fire' to make things worst. Although I will never condone your bad treatment towards her sometimes, I can understand how irritating mom's attitudes can be at times from my experience.
We knew how hard life is during those times. Thank you for all your hard work and dedication to raising all seven of us. With your blessing, we're all now doing decently well and no longer in poverty.
We all love you as dearly as mom, dad!
* * *
* Originally published at https ://medium.com
☘️ Thanks for reading! If you enjoyed this story, please hit the Heart(above left corner) and Subscribe button, you can follow me on Twitter @MLifeLesson, and if you want to help me create more content, please consider leaving a tip or being a pledged subscriber. 🧡
More story from me:
About the Creator
Life inspirations and stories from my 50 years of journey on earth. Twitter @MLifeLesson 🚗 [email protected] ☘️
Reader insights
Nice work
Very well written. Keep up the good work!
Top insights
Easy to read and follow

Well-structured & engaging content

Excellent storytelling

Original narrative & well developed characters

Heartfelt and relatable

The story invoked strong personal emotions
Add your insights