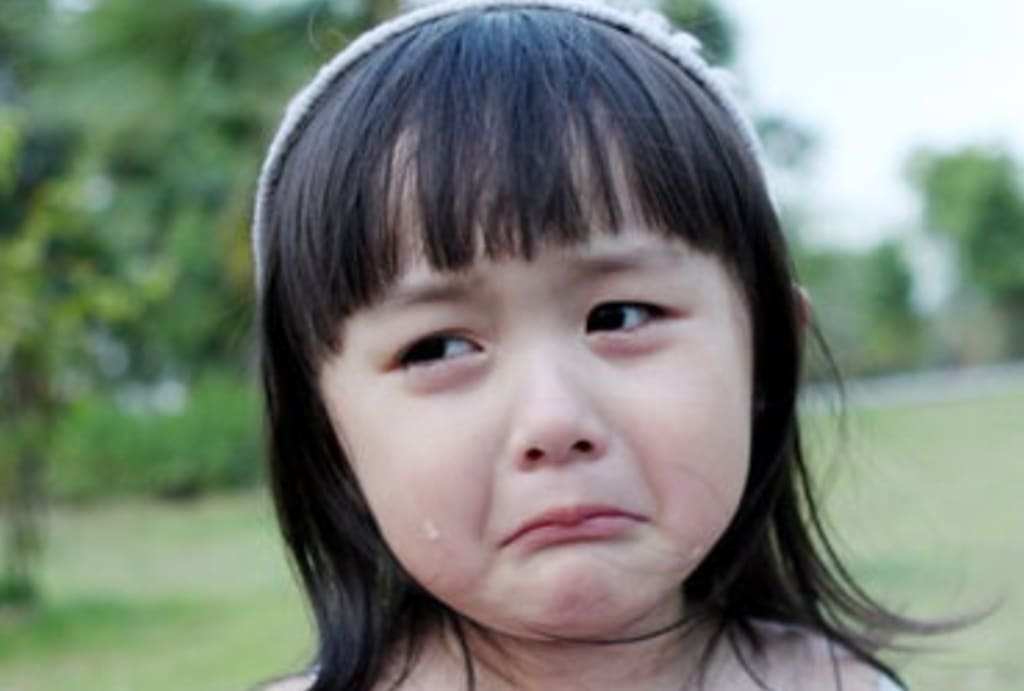 Crying
Are there any children around you that people are afraid to approach? There are many kinds of unpopular children, one is a bully type see who is bullies; another child is easy to "bullied", and we are afraid to be his "porcelain".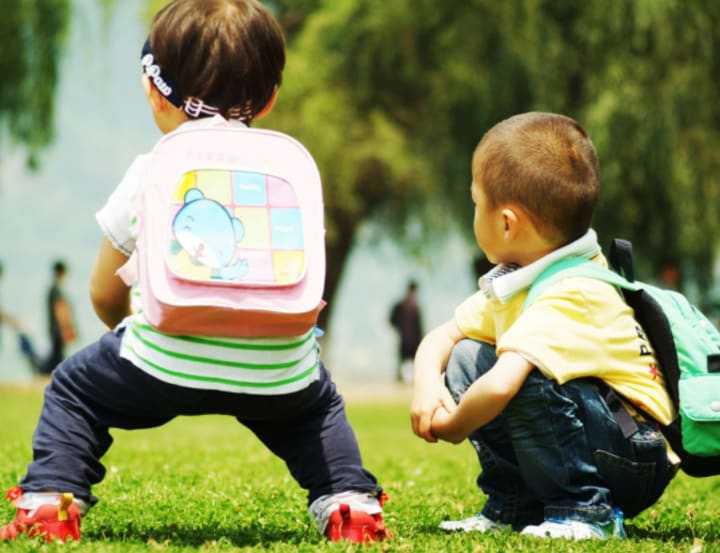 A few days ago with the group playing in the community, the original atmosphere together is very happy, but when the little boy Ho Ho came, the parents are nervous. They have told their children to slow down, and not touch Ho Ho, and some parents directly to the child in the arms. Even when Ho Ho walked happily toward his best friend, the children's reaction was not very enthusiastic.
I have met Ho Ho many times, he is not a bad kid, he usually greets elders politely, the reason why people are afraid to approach him is that Ho Ho Ho has the nickname of "crybaby" in the neighborhood. While children run around together, patting the dust on their bodies when they fall and get up to continue playing, they rarely hear crying, but Ho Ho cries at every turn, and always for unexpected reasons.
He may not win first place in a competition, the children may say his clothes don't look good, or he may drop his snacks on the floor. Howie's mother stands by, anxious and angry, often shouting to her child: Why cry over such a trivial matter? Are you done? You're a man, you can't cry!
See this little boy's performance, do you think he is very pretentious, very crybaby? Parents are not afraid to encounter naughty children, they are afraid to encounter such children who often cry and also "more things". This kind of child will not actively make mistakes to make parents angry, but always let adults feel helpless. This difficult child is not a bad personality, but a unique trait, and extrovert, introvert, lively and calm, etc., they are just a group of "highly sensitive" children.
The strange performance of the child may be hypersensitive
Highly sensitive children are easy to distinguish, they have some strange behavior in their lives, but after understanding them, parents find them cute.
Cleanliness, obsessive-compulsive disorder, do not like to be stuck to the skin by the clothing trademark, afraid of being tickled, very afraid of pain
Thin-skinned, timid, afraid to say hello, do not like the noisy environment, some do not get along
They are more likely to look at adults, not easy to coax when they have emotions, stubborn and obstinate
These characteristics are not meant to be flaws, but rather to help parents understand that these seemingly difficult traits are just part of the normal behavior of highly sensitive children.
The book "Discovering the Power of Sensitive Children" summarizes the four main types of performance of highly sensitive children, which are: sensitive to details, concerned about external opinions and evaluations, emotionally reactive (often glassy-eyed), and more persistent in studying things. The younger brother is such a highly sensitive child, so I understand how parents feel.
Highly sensitive children are very easy to get along with and have hidden strengths waiting to be discovered.
If you look at a "highly sensitive child" from a different perspective, you will find something different
As we mentioned earlier, highly sensitive children are not bad children, they are a very common character and trait. Whether "highly sensitive" turns out to be an advantage or a hindrance to a child's development is largely related to parental education.
Highly sensitive children are good at finding details
They may feel sad or angry because of a look or a word from others, but this ability to read people's words is one of their strengths, and it is not something that can be easily developed.
It is better to be thoughtful than to be "heartless"
Another major characteristic of a highly sensitive child is caution, which often appears timid but requires thought before doing anything. They are sensitive to avoiding dangerous situations and people, and when they sense a hint of crisis, they react to protect themselves and do not do anything they are not sure of. For children with weak discernment skills, it is better to be thoughtful than to be "thoughtless.
Crying draws parents to help when needed
Highly sensitive children who cry will elicit timely help from parents by crying when they are in trouble, upset, or in any dangerous situation, except that adults often hear the crying and do not help the child solve the problem.
Parents do not let the child stop crying immediately, but first ask the child what happened, care about the child's feelings, wait until the child's emotions ease and say what he needs mommy and daddy to do, and finally give the child help. After repeating this several times, the child will gradually understand that parents can help him or her and thus reduce crying.
They are a good group of children who love cleanliness
Highly sensitive children have a slight "cleanliness fetish" do not like to have stains on their bodies, and must arrange things according to their ideas.
Reader insights
Outstanding
Excellent work. Looking forward to reading more!
Add your insights