Chosen Princess
Second Place in Bedtime Stories Challenge
A Father's Contribution to Tell Your Own Story Night
Little Golden Books, I had them all. I'm not exaggerating, I had ALL OF THEM, plus countless other books, and every night from the time I was 3, I read a bedtime story to either my mother or my father on an alternating basis. We eventually ran out of books and someone, I think it was my father, came up with something new. Always one to encourage my imagination, he decided instead of reading stories in the evening, we'd all take turns making up stories of our own.
I can't remember any of the stories I crafted. But I remember many of the ones my parents told. Most were about their lives as children back in what I was sure at the time was the "olden days". My father's tales often involved wildly dramatic events and always featured him as the hero in a struggle between good and evil. My mother's stories were more idyllic, recounting days of childhood gone by, summer days picking wildflowers and berries and selling them to locals for much needed depression-era pocket money and winter nights skating on a frozen pond. But my favourite stories were the ones that featured me. Not surprising, all children enjoy hearing about themselves. My very favourite was one my father made up in an attempt to explain adoption to me.
I found out I was adopted well before I was ready to comprehend the concept and certainly before my parents were ready to tell me. I found out later that they had appointed my 9th birthday as the appropriate time to explain how I came to be their child. Fate had other plans. A visit with relatives years before the chosen date and an innocent slip of the tongue led to more questions than my father had answers for. The following is the bedtime story he made up to explain it all to me:
Once upon a time, there was a very handsome king. He was a good king. He was a strong king with brown skin and big muscles. He was married to a beautiful, smart queen. The king and queen had a little boy who became a big boy. He was the prince. The prince was a good boy. He was quiet and did what he was told (most of the time). Life was good for the king and queen and they were very, very happy.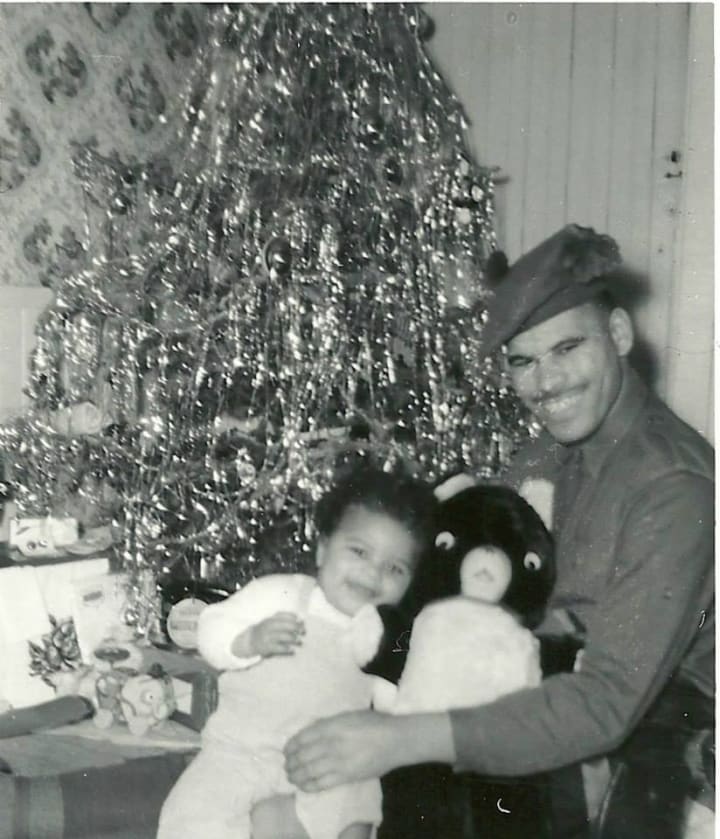 The king was an army man and he liked to help people. People called him all the time for help and he would go and help them.

One dark and stormy night in the summertime, the king got a call on the Royal Phone. It was a very important call. There was trouble in a town called Woodstock and the townsfolk desperately needed the king's help. The king jumped on his big white horse, Johnny, and rode all the way to Woodstock in the dark.

When the king arrived, he spoke to many people, and he was led into a room. The room was full of babies. All of the babies needed mommies and daddies to take care of them and to love them. The babies were all beautiful, but one baby stood out to the king. She was the smallest baby and she was wrapped in a pink blanket. She had a big mop of thick black hair and eyes so blue they were almost purple. The king picked the baby up. She was indeed the prettiest baby he had ever seen! The baby grabbed the king's nose and in that moment, he knew that she was to be his princess.

The king told the townsfolk that this baby was special. In fact she was the most special baby he had ever seen and he chose her out of all the babies in the town to be his princess. The townsfolk agreed and when morning broke, the king rode home with his brand new beautiful princess. The queen and prince were very happy to see the new princess and they all lived happily ever after.
The story did the trick at the time. He was able to make me understand that I was a "chosen" child. It made me feel special, and that's what all children want and need.