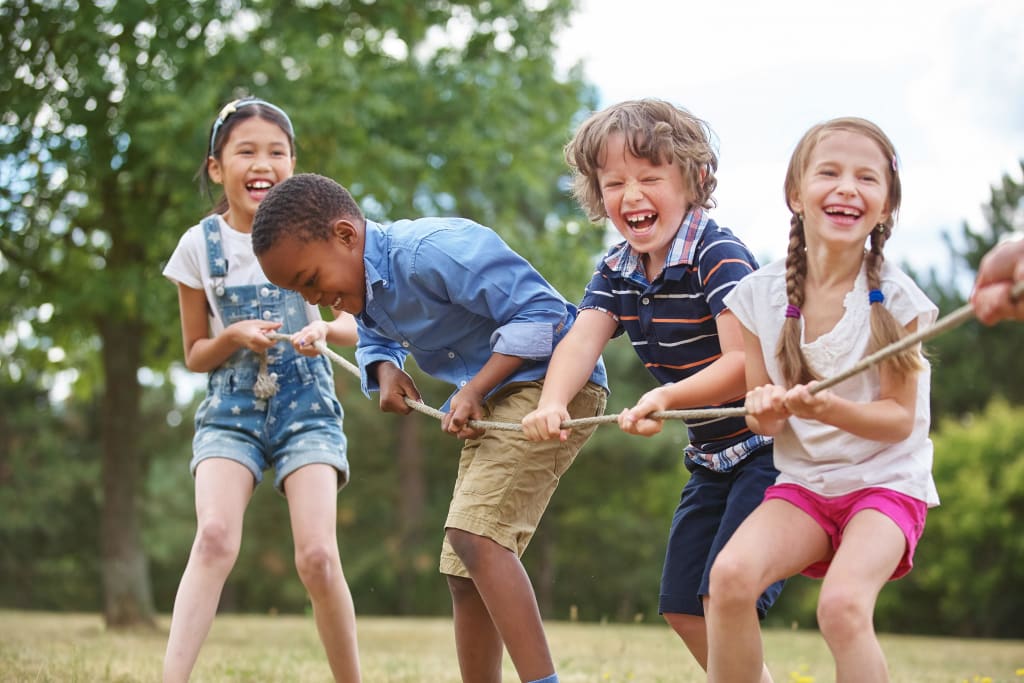 The result of a healthy lifestyle of children is physical and moral health. It is no coincidence that people say: "In a healthy body - a healthy mind." Children are growing up. From small and helpless, they turn into adults. The task of the school and parents is to explain to the child that beauty is health. To our great regret, the medical examinations of children conducted annually at school reveal more and more diseases in children.
Every person, especially with age, begins to realize the true value of their health. Therefore, the formation of a healthy lifestyle should begin with childhood. Health is the main condition and the key to a full and happy life of every person. Science claims that most people, if they follow the simple rules of a healthy lifestyle, can live up to 100 years or more. Obviously, the realization of this fact is in an embryonic state and, as a result, people do not comply with the simplest norms and rules of a healthy lifestyle.
Every year, more and more people actively shorten their lives with addiction to alcohol and smoking, or even worse - to drugs. Complementing this bleak picture of the nation's health is the deteriorating ecology, contributing to the destruction of human health.
Given these realities, it becomes obvious that many people want to take the path of a healthy lifestyle and bring up awareness of this in children.
Formation of a healthy lifestyle
The task of forming a healthy lifestyle (HLS) is understood as following simple rules and norms that contribute to the preservation and strengthening of health.
There are two types of factors that have a direct and indirect impact on human health.
Positive factors include:
• Rational nutrition;
• Physical education and sports;
• Compliance with the regime of the day (sleep);
• Good relationships with others.
To the negative factors:
• Smoking, alcohol, drugs;
• Emotional and mental tension, stress;
• Unfavorable ecology.
Therefore, taking into account the factors affecting the state of health is the main task of forming a healthy lifestyle.
Factors that determine a healthy lifestyle
There are a number of points in the questions that must be taken into account by all. First, food should be varied and complete. Therefore, a monotonous diet is very harmful to health, which leads to various disorders. This is especially important in childhood and adolescence, when the body grows and develops, and the lack of necessary substances leads to imbalances in its development.
Systematic malnutrition and especially overeating is a direct way to shorten life expectancy and poor health. Nowadays, the problems associated with overeating, which leads to obesity, are more relevant.
The intervals between meals should not be too long, you should not eat only 1 or 2 times a day, especially in excessive portions, because this creates too much stress for the body, worsens the work of all its systems.
It is optimal to eat 3-4 times a day. With three meals a day, lunch should be the most satisfying, and dinner should be the easiest.
It is harmful to read, watch TV, work at the computer and generally be distracted by solving any problems while eating. You can not rush, eat too hot or cold. Thorough chewing to a certain extent protects the mucous membrane of the digestive organs from mechanical damage, and contributes to better digestion and assimilation of food.
It is necessary to constantly monitor the condition of the teeth and oral cavity. A bad effect on the body is systematic food dry. People who do not follow the diet, especially for children, are threatened over time by the appearance of many diseases among children.
About the Creator
I am passionate to spend time with litrature. I am struggling to see, hear and percieve things that aren't really unfolded. I love to work in fields of Social, Psychological, Family, Spiritual, Cultural and Public Health issues.
Reader insights
Be the first to share your insights about this piece.
Add your insights