Bonus Dad
An appreciation ramble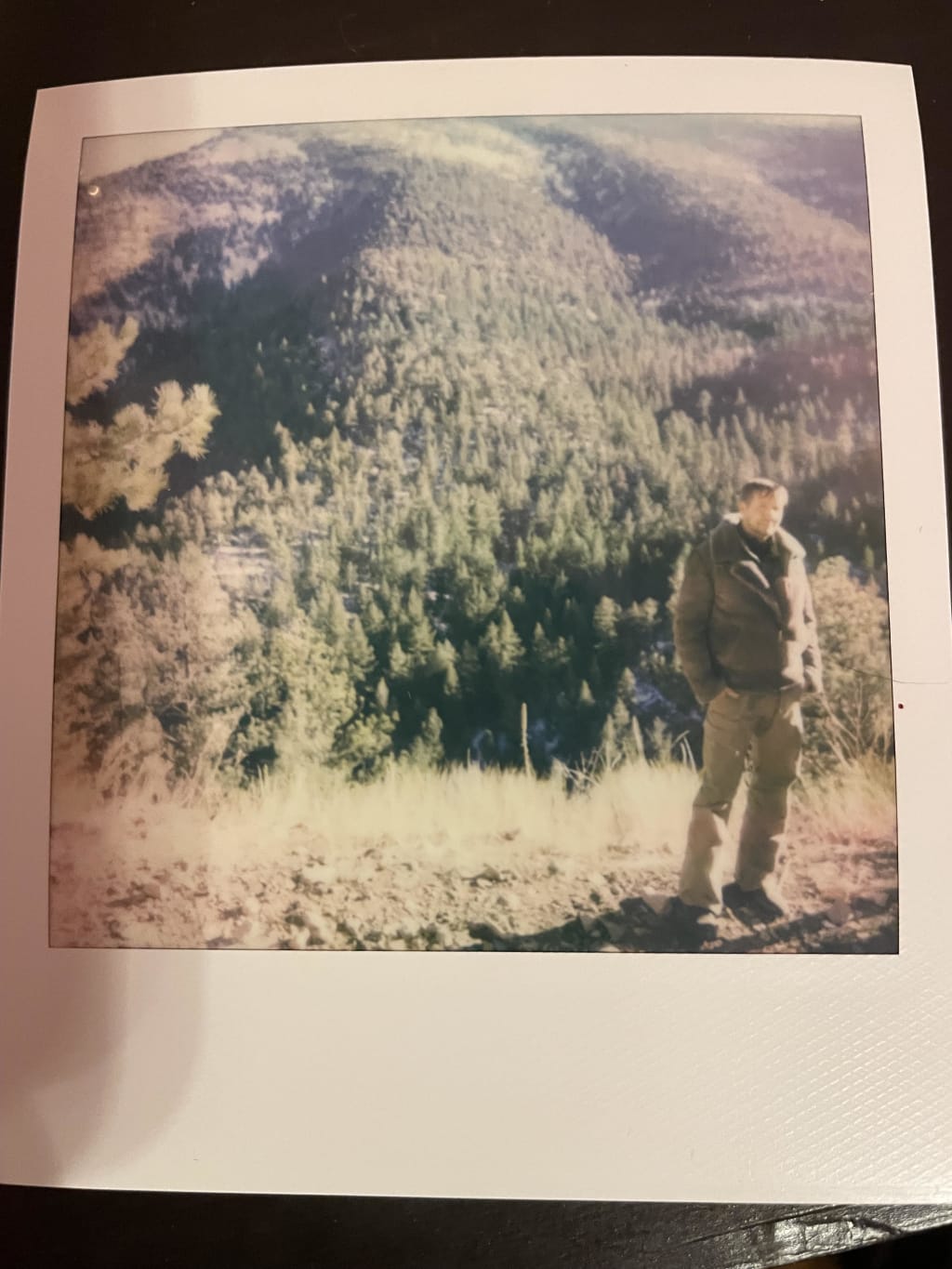 View from mountains (feat dad)
I've never really had the type of dad that I would call when I was in danger, the kind that I told about my first kiss or my first love. Honestly in those moments, I felt completely and utterly alone. I had my mom, and she's great, but I won't underestimate how much I wished I had the fairytale father.
This is not to say my dad didn't try, he did, and he does, but for a while he didn't. That being said, this isn't about the hole that exists in my identity. This is about the person who drove an hour to be there for my birthday dinner when barely anyone else decided to show up. The one who answers my phone calls and listens to me rant for hours on end about things that he has no business caring about.
I don't often get close to male figures for obvious reasons, but you've shown me that people can be good, inherently and amazingly good. I never thought of myself as a lucky person, but along with a partner who I want to spend the rest of my life with, I got a bonus family. A family that is nothing short of the fairytale I dreamed of when I was younger. All the years I spent wishing, hoping, praying to feel less alone, while there in moments have been replaced with a safety net that I've never really had.
It's hard to pick a favorite memory. They all blend to make a sort of melody that I never want to end. The moments where we sat by a fire in the living room, deep enough in the mountains that it feels like its own world. All of us spread out, enjoying the feeling of being alive. The adventures at night we all took to hike up and down a rock with no flashlights because "night vision," which I still think is an absolutely ridiculous reason to go without light for that long. The rides on the four-wheeler that make the view a breathtaking sight at any time of day, pink sky or not.
The morning that we asked if we could climb on the roof to watch the sunrise and you one-upped us by making each and everyone in the house wake up at 5 am to go to the highest point of the mountain and see it instead. It was so cold, so very very cold, but quite possibly the most beautiful thing I have ever seen.
The nights we sit around and play the same card game to learn more about each other, because you actually want to know more about me which I don't understand and kind of scares me. Sometimes it feels like if you knew me you wouldn't want me with your son, like you wouldn't think I was good enough.
You raised an absolutely amazing human, a person who I can't believe exists some days. You are kind and empathetic, and everything I wished my own dad was. I cannot thank you enough for reminding me that I am strong, I am not an extension of whoever surrounds me but my own person who deserves to be happy.
I think it helps that we came from similar backgrounds, because I think it gets lost in translation sometimes that it is so easy to slip back into old habits. Bad habits. Dangerous habits. Moments where I want to throw away every good thing I have because I don't feel deserving, because of where I came from. When you climb from the bottom it makes the fall hurt that much more.
So, thank you. Thank you for being there when I need it the most, for accepting me as part of your and your family's life. Thank you for celebrating my birthday with me and making me feel like I matter. I cannot even begin to express how thankful I am for the adventurous, spontaneous, quiet moments that have slowly started to repair the parts of myself that I was letting go of. Happy late Father's day to the best bonus dad I could have asked for.
humanity
About the author
Sometimes the greatest joys in life are in the worlds we like to get lost in. I enjoy creating them far too much and am always open to feedback :)
24-year-old aspiring writer with a daughter to hopefully one day impress
Reader insights
Be the first to share your insights about this piece.
Add your insights