Best Board Games to Play With Your Family
The ultimate list of the best board games to play with your family, whether you're on vacation, it's a rainy day, or you just want to have some family fun.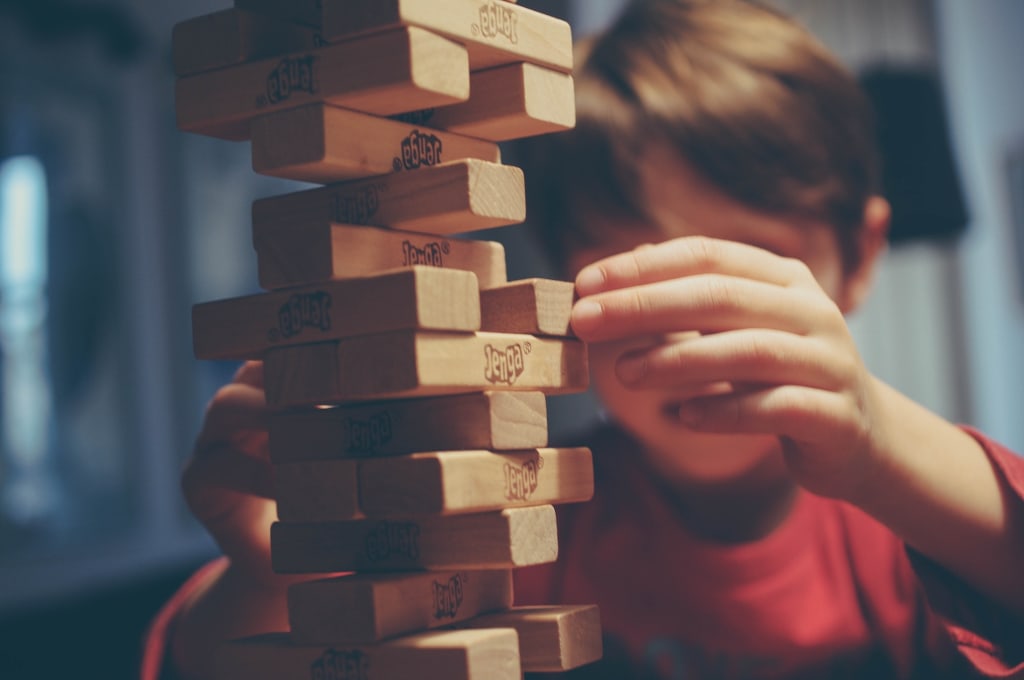 Board games will forever be a classic way to pass time with your family. This even goes for families of all ages, as these board games will forever hold fun memories.
We have come up with the ultimate list of the best board games to play with your family, whether you're on vacation, it's a rainy day, or you just want to have some family fun. From Clue to Candy Land, we've got them all. Did your favorite make it to the list?
Clue is a classic among the best board games to play with your family, as a way to take the role of a detective. Players must discover who committed a murder and how. As each person is dealt three cards, each will have a different character, location, and weapon.
Once they move their pawn into a room, they must accuse each of these categories as a way to guess the ultimate discovery. With each guess, you will uncover which cards are in your opponents' hand as a way to narrow down the last three cards, which hold the answer to the puzzle.
One of the best board games to play with your family, Apples to Apples is the perfect party game for the competitiveness in you. The rules are simple, one player draws a "description" card and announces it to the rest of the players. They then choose among their "thing" cards what they perceive to be the best pair with the descriptor.
These cards are all given to the initial player, face down, and that player decides which of the cards wins the round. If you are in a group of four, the player to receive eight cards first wins.
As one of the more simple games to play, Chutes and Ladders will forever be a childhood classic. Geared toward ages three to seven, it's great to play with the young ones, and will work with up to four players.
It's a typical board game, in which your pawn travels across the board, and if you land on the top of a ladder, you may move up, but if you land on a chute, you have to "shoot" down. As a fun way to spend time with your toddlers, the kids will adore this one. The first player to the 100 square wins!
One of the best learning games for kids, Scrabble Junior is a great way to incorporate reading, writing, and fun all in one. Geared toward kids from the ages of five to 12, the double-sized board features a crossword puzzle styled display.
A great way to practice spelling, Scrabble is one of the best board games to play with your family. Plus, it can still get pretty competitive!
Trouble is one of the best board games that will never get old, and is a hit with kids of all ages. As a race to the finish line, each player gets four colored pawns that move around the board in hopes to make it back to their home base first. To move, you must spin the dice to receive your number that you will take forward.
However, if another player lands on your piece, they will send you right back to the beginning. Hence, the trouble.
If you've never played this game, you have to go out and grab a box pronto. As one of the most fun board games to play with your family, Scattergories is a great way to get your whole family's wheels turning. Each round begins with a letter, and once the timer starts, you must fill in a list of categories that begin with that letter.
But the trick is to be original, as once you are finished, each person must reveal their answer, and if anyone else has the same, you will not gain a point. Whoever scores the most points for their unique answers after three rounds wins.
Another game that will forever be a hit among children is Candy Land. As a classic racing board game, Candy Land can be played with up to four players, but will also work with as little as two.
With beautiful illustrations, fun characters, and colorful cards, your children will adore each aspect of this game. Simply move your gingerbread pawn across the board by drawing a card with a color where he will be placed on the closest corresponding mark.
As one of the best board games to play with your family, Pictionary is the perfect game for the creative family. This game has been bringing fun to households since 1985.
Inspired by the classic game of charades, this word game is simple and fun to play. Even if you have a family of adults, it'll be a hit.
Simply choose a player to be the drawer on each team for the round; they will draw a card and begin to draw once the timer starts. The rest of the players will attempt to guess the picture, and whoever guesses wins the round and will be able to move their pawn on the board.
Jenga is one of the most high-risk games to play with your family that is guaranteed to bring some laughs to your household. To begin, you stack the Jenga blocks into an 18 story tower, and the first player takes their chance at removing a block without knocking it down.
This goes on while each player takes their risk at removing their own choice. The winner is the person who last successfully removed their block. Believe it or not, it's a great strategic board game. Take your family game nights to the next level.
It wouldn't be a list of the best board games to play with your family without The Game of Life. This game provides children with the option to live out their dream jobs, whether that's a firefighter, secret agent, or video game designer, the options are limitless.
As a way to discover the ups and downs of a path toward a future career, this board game is a great way for kids to learn a lot about life. Plus, it's full of twists and turns and tons of surprises with action cards and tough decisions.
product review