Baby FAQs: The Most Common Concerns for First-Time Parents
Becoming a parent for the first time can be a rather daunting experience. From nappy changes to dummies and potty training, there are a lot of things that both the child and the parents must learn. But it's important to remember that you're not alone!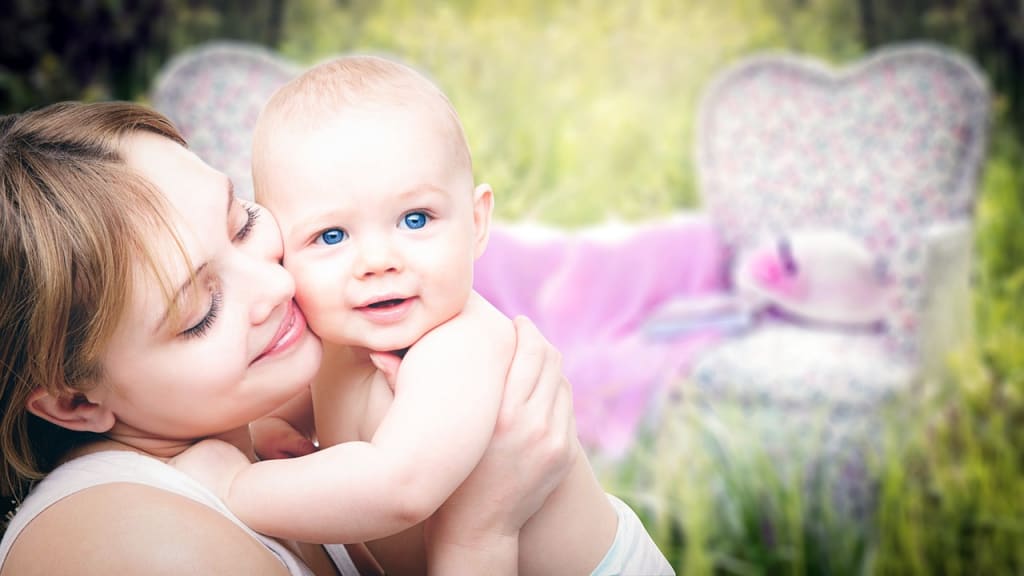 There are millions of first-time parents around the globe that are asking the exact same questions as you are. With this said, there are some FAQs that are more commonly searched for on Google than others.
Google data suggests UK parents have placed a greater emphasis on the environment recently. According to data that measures the UK's interest for a particular topic on a scale of 0 to 100 (0 being not popular at all and 100 being very popular), searches for 'eco-friendly baby products' have risen in popularity.
Here, we look further into what parents in the UK have been searching for and what seem to be the biggest concerns when it comes to childbearing.
Baby Clothes
For all parents, finding enough comfy and warm clothes for newborns may not seem the most challenging of tasks. However, with people becoming more conscious about their environmental impact, the type of clothing and where it is sourced has become increasingly important. According to Google search data, the interest score for 'organic baby clothes' has increased.
In relation to sustainable clothing items, searches for 'reusable nappies' is also a growing interest for parents in the UK.
Other than the environmental aspect to baby clothing, it's found that parents are now preferring to buy unisex baby clothes for their infant. This term spiked in popularity in March 2020 where the UK's overall interest peaked at 100.
Baby Names
As well as unisex clothing, data reveals that the UK is opting for unisex names too. In December 2019, search popularity for 'unisex names' was valued at just 36. Fast-forward to October 2020, popularity peaked at an interest value of 100.
Although there is no definitive explanation behind this surge in unisex clothing and names, societal movements and greater diversity have most definitely played a part. With the world placing a greater focus on the gender-neutrality movement, search data suggests that more and more parents are valuing the importance of individuality and freedom of mind for their child.
Baby Toys
When it comes to baby playthings, the term 'plastic vs wooden baby toys' has increased in popularity. This could be linked to the environmental issues associated with plastic, which is considered to be more hazardous. When it comes to baby toys, it is clear that wooden toys continue to be the most popular type.
Searches for wooden toys have increased in popularity. As for plastic toys, they remain persistently lower in popularity than wooden toys according to Google searches. Although fluctuating in interest over the months, the interest score is high.
General Care
What seems like a basic task for adults can seem almost impossible to work out when it comes to providing the right general care for babies. Other than choosing from the endless number of baby buggies the market has to offer, food, sleep, and bathing are only a few of the other factors to consider. The UK has an abundance of questions when it comes to childbearing.
Baby Bathing
You might find yourself asking even the most obvious questions as a first-time parent. Searches for the question 'how often should you bathe a baby' has been searched on average 1,000 times per month between the date range given.
Other than how often to bathe a baby, how to do this correctly is also a concern for many parents. Searches for 'how to new-born baby bathing' is searched on average 320 times per month.
As for other baby-related cleanliness, it's found that 'baby sanitising water' has excelled in popularity over the last year. This helps sanitise baby items like their bottles, and is gentle enough to be used on their skin. this term spiked at an interest score of 100 in March. This could be due to our improved health and hygiene awareness as a result of the coronavirus pandemic.
Baby Food
When it comes to feeding our babies a healthy and balanced diet, the internet is boasting with advice on how to do this effectively.
As for FAQs related to this, searches for 'when can a baby have solid food' was searched on average 480 times per month in the data range given. Other than the switch from soft to hard food, 'which baby food is best' is also searched on average 480 times per month.
Since the world has become more health-conscious over the decades, the organic food industry has impacted the choices available for baby food too. Searches for 'organic baby food' has surged in interest recently.
Baby Milestones
As for general FAQs with regards to a baby's development, it seems many parents turn to the internet for answers.
The question 'when will my baby smile' is searched on average 590 times per month in the UK. As for more questions to do with a newborn's expressions, the question 'when will my baby laugh' was searched on average 320 times per month.
As for a baby's progression in physical ability, crawling is also a thought on a lot of parents' minds. The question 'when will my baby crawl' was searched on average 390 times per month and 'when will my baby sit up' was searched 320 per month within the timescale given.
Being a parent is no walk in the park. However, every day is a learning curve that helps progress both your child's development and your parenting techniques. Although you might feel sometimes you lack the knowledge other parents do, search data suggests that all first-time parents are wondering the same stuff when it comes to parenthood.
Written by Baby Thingz
Reader insights
Be the first to share your insights about this piece.
Add your insights