An unrightful couple(1)
Jack never thought that the "dog blood story" of movies and TV would actually happen to him. Seeing his son in a trance and drunk, Jack felt sorry for himself and blamed himself. He smoked several of his mouth with the strength of wine and smoked one cigarette after another. But what good is that?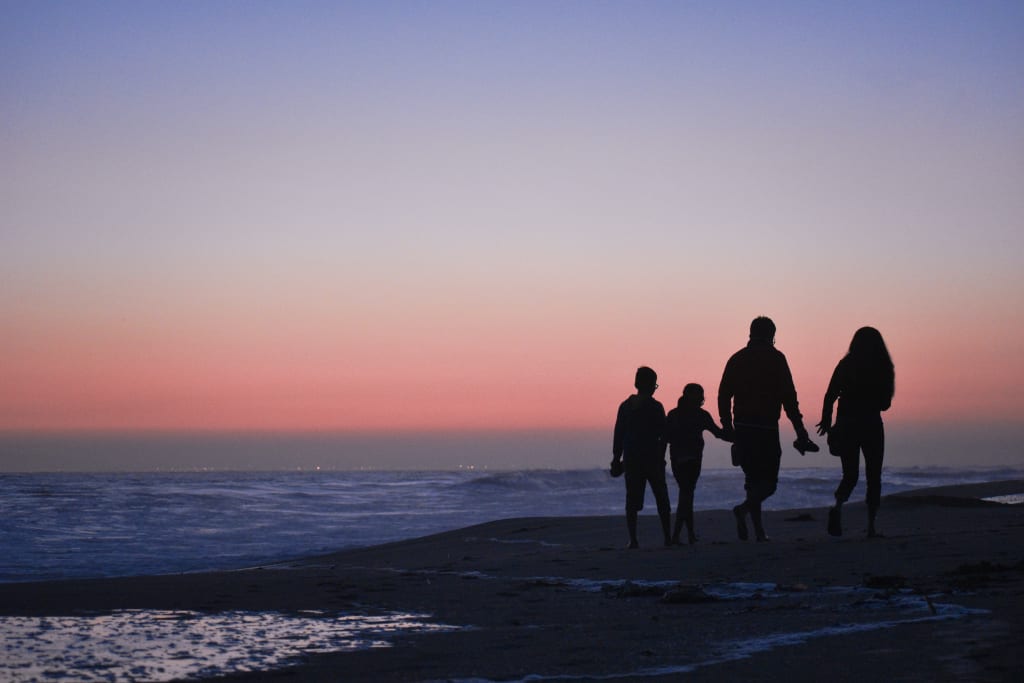 01
Jack's heart palpitated at the first sight of his son's girlfriend.
The girl more than one meter six head, white skin, tied not short not long ponytail, two eyes clear bright, clear water lotus like bright, between every act and action is full of vigor. The girl looked very much like a human being, especially as she also had a mole the size of a green bean under her left earlobe, which was hard to spot without special attention. It was Sally from more than 20 years ago. The girl was a chip off the old block, with an uncanny resemblance to Sally.
'I wish it wasn't true! Jack prayed.
The girl is very generous, talk very cheerful, and when talking to themselves without feeling of violation, just like a family gathered together casual chat. The girl is also very polite, every time to see their drink water, smiling up to pour their own, but also kept advising themselves to help. The son, on the other hand, was like a guest. The girl looked very friendly, not a bit out of practice.
Jack felt a strange warmth in his heart. He felt like he had never met before.
Jack had butterflies in his stomach.
"Girl, what's your mother's name?"
Jack's face lit up as he asked, and he quickly lowered his head and held up his glass to hide his embarrassment.
"How could I ask such a thing?" Jack scolded himself. "This is no occasion to ask the name of the future in-law. It's just a polite way to ask the girl's parents what they do. It's not polite, I'm such a fool!"
Hearing this question, the son gave Jack a blank look, his eyes full of doubt. The girl was shocked at first, and then quickly pursed her mouth and said with a smile, "My mother's name is Sally.
"Sally"! That's the last name Jack wants to hear!
Jack, "Well... Oh... Oh... I went outside for a cigarette... You...... You eat first."
Jack hesitated and walked out of the restaurant in front of his son's college with a heavy heart.
02
In 1994, Jack was 22 years old. The county tannery where he had worked for four years went bankrupt amid a wave of corporate restructuring and bankruptcy reorganization. Instead of being rehoused in the factory, he went down to Detroit on his own, trying to make a difference.
In the Detroit factory, Jack, with his youthful intelligence and eagerness to learn, became a team leader in a few months and then deputy head of the workshop, in charge of production technology. During this time, he met a girl in the workshop -- Sally. The girl's family is from Mexico. Perhaps it is the fate of the reason, two people walk especially tight, later, they fell in love.
In the factory, many young men and women in order to get rid of the loneliness and loneliness of leaving home and looking for spiritual comfort, early "married" together, live a "husband and wife" life, some are even less than 20 years old.
But not Jack and Sally. They don't want to give themselves up to each other early. Jack is thinking he is not enough to give Sally a stable home, he is holding back; And Sally had her reasons.
Sally's family is suffering. She carried her family on her back and followed her fellow villagers. She had three brothers, none of whom were married, and the family was poor. She did not finish junior high school was "cruel" parents to pull down to work, feeding pigs, herding sheep, when she was 17 or 18 years old, was the matchmaker to eldest brother "change". Sally didn't like it, so she ran away. She was nineteen. He came to the factory a year before Jack. Sally has run away from home, but she misses her parents very much.
Suddenly, one night, Sally hugged Jack and cried, saying that her family had sent her home, because the family mother had suddenly become paralyzed and she had been sent home to wait on her mother. Jack had a hunch about why Sally was crying: she might never come back.
Jack offered to go home with her, but Sally wouldn't let him. She said it might not be so bad. At this time, there was a shipment to be made in the factory, and the workers were working day and night. Jack was watching it day and night, and he really didn't have time to accompany Sally home.
It was the night before Sally left that Jack and Sally crossed the line and slept together. Jack and Sally are really in love.
At that time, communication was very difficult. After Qin LEFT, Jack never heard from Sally, let alone any phone or cell phone. Jack's letters to Sally went nowhere. He tried to call Sally in the village from the factory phone, but at the time, there was no phone to call.
In this way, Jack and Sally lost contact, he did not wait for Sally to return.
Later, Jack returned home to set up his own factory, married and had children.