An Open Letter to My (Nearly) Three Year Old - On the Day We Moved You out of Your Toddler Bed
"We all need a little break from growing up sometimes, no matter how big we get"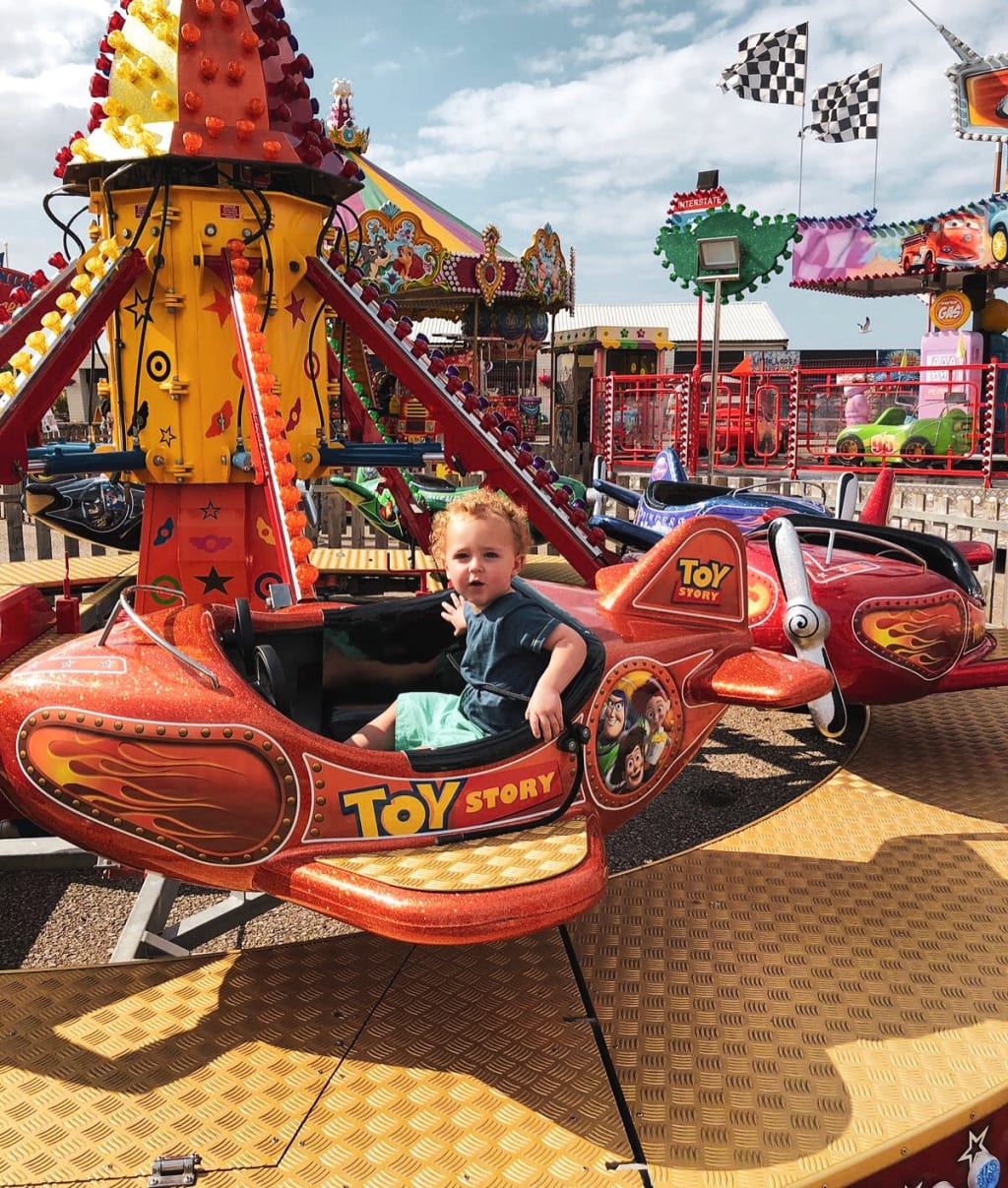 Today I teared up as I set up your "Big Boy Bed." A full sized, single bed, all for you. Pushed up against your bedroom wall with its little side table and crisp, new dark blue bedding. With the creases still in from where it had been packaged, and two pillows. You had never had two pillows before. I didn't know why it was making me so emotional really, and I felt a bit stupid when your Dad realised I was crying. After all my main goal for the past week had been to get your new room finished. But now with everything nearly done and your new bed all set up here I was, standing in the middle of it all when I should have felt relieved, crying. 

Later on a memory came into my head while I was in the shower. I couldn't help but think about the day I was sitting there, five months pregnant with you, ordering all of the furniture for your nursery. It was a matching white set with wooden edges. The range was called "Lulworth" from Mothercare, and we ordered the cot bed, changing table/chest of drawers, and wardrobe in the Black Friday sales. Looking back now we were totally ripped off. We realised this when, two years on and with a lot more experience in adulting and parenting, we came across an almost identical set in Argos for under half the price. But at the time we were giddy new parents who were so happy that we got the bedroom furniture we wanted for you. We felt so grateful and lucky. 


I stood there later on in the shower washing the day's dust, sweat, yoghurt and god knows whatever else off of me (tackling flat pack furniture with a toddler and an infant to look after isn't for the faint hearted). And I couldn't help but think about how, when I read the description for the cot bed, it said "suitable from birth to approx. four years." And how, at the time, four years seemed like it was so far away. 
But now here we were so soon. You came upstairs and it seemed as though even you were a little unsure of the transition. With bedtime closing in, we didn't have time to dismantle the toddler bed and move it into your baby sister's room, where it's going to be made back into a cot for her. So for tonight both beds had to stay in your room. One on the left, one on the right, and you sat curled up on my knee as I sat cross legged on the floor in the middle. And I'll never forget sitting there in your bedroom, looking at the comparatively huge single bed on one side and the now small looking toddler bed on the other. As I stroked your hair while you drank your milk, I asked you if you wanted to sleep in your new bed tonight, or if you wanted to spend one last night in your old bed. You were unsure for a while, and then you got up and snuggled yourself into your old bed one last time. 


So baby boy as you spend this last night in your cosy toddler bed. I want you to always know that it's okay to be unsure of changes. You will eventually face much bigger decisions than wether to spend the night in your toddler bed, or whether to move into your big boy bed. But I want you to sleep tonight knowing that whatever age you are, and wherever in the world you're sleeping, I'll always be there when you need to come back somewhere that feels safe and familiar. I know in the years to come you'll grow (probably taller than me) and change, and surprise me in ways I never could have imagined. You already surprise me everyday, teach me more than I ever thought you could, and inspire me to be a better person every single morning. No matter how big you get, and no matter how far you go, you'll always be my first tiny newborn baby. The one that I tucked into that giant cot, who looked out of place and barely took up an 1/8th of the space in it. Who giggled as we all teared up putting him in his big cot for the first time. The tiny boy who taught me to be a Mother. My love for you is endless, may you always come back home when you need a break from growing up. Because we all need a little break from growing up sometimes, no matter how big we get.


Love, Mum x
parents
About the author
Writer | Mum of Two | Mental Health Advocate
Libra 🌛
Instagram: @_theartofanxiety
Personal: @rebekahcrawley
Reader insights
Be the first to share your insights about this piece.
Add your insights