An Open Letter to My Mother
I love you, and I'm sorry.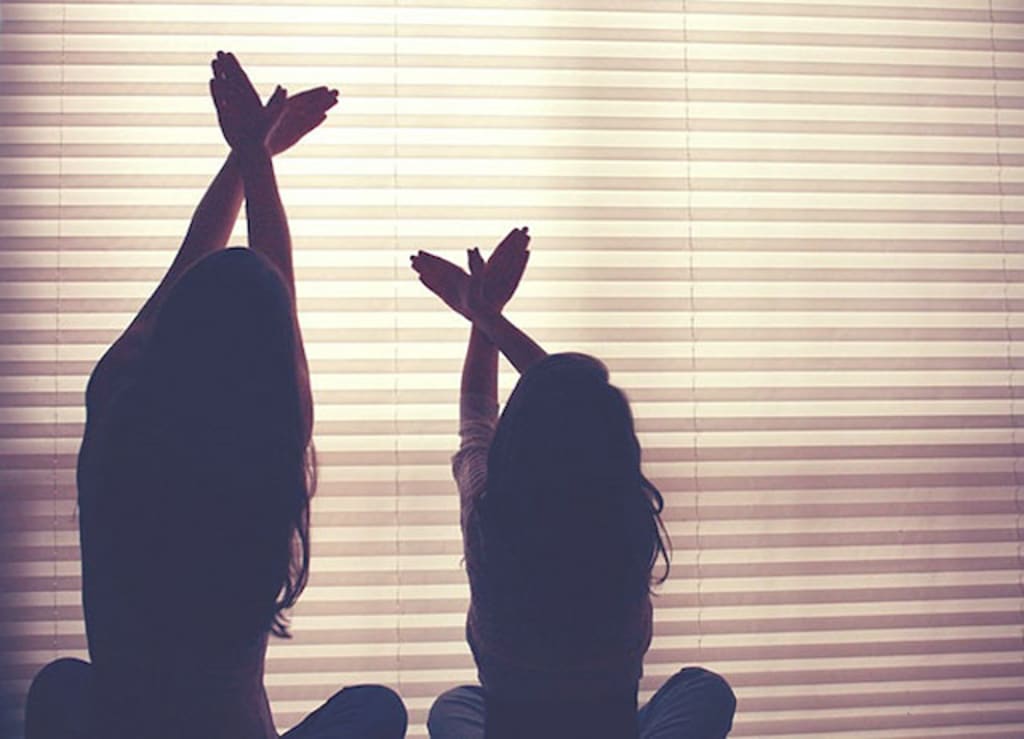 I want to start by saying I'm sorry. I'm so sorry that, throughout my childhood, I took you for granted. I took you being there for granted. You were, and still are, the best mother a girl could have. You taught me how to cook, how to live, and defend myself.
More importantly, you taught me how to love. In the times that I didn't even love myself, you stood strong for me. You taught me that it is okay to make mistakes, that it's part of life. You spent 18 years preparing me for the day I finally flew from your nest and took the world on, and you did a good job.
I look at today's children and I can't help but whisper my gratitude that I was blessed to have you as a mother. I remember as a teenager, I had the worst attitude. Do you remember what you told me that day in the living room? You looked me in the eyes and said, "For someone so beautiful, your attitude is ugly."
The truth is, I miss you. I miss coming home every day to you. I miss our summer BBQs and Fourth of July parties. I miss our Maury and Jerry Springer days. I miss our talks, our laughs. I just miss you.
I realize now that you are, and always have been, my biggest fan. Every major event in my life, from my first school play (The Wizard of Oz) to my high school graduation, you were there on the sidelines. You never let me forget my own potential. I'll always cherish the times that you held me in your arms and sang "I'll Be" by Reba.
My favorite verse: "When you forget how beautiful you are, I'll be the one to remind you." And you always do, mom. When I was bullied, you were there. When I hated every aspect of my body, you reminded me of everything I had to be thankful for.
You always taught us to respect every person equally, and when we did not, there were consequences. I didn't appreciate you enough until now. Now I know the sacrifices you made to raise me the way you did. I now understand the exhaustion of working 40-50 hours a week, and I couldn't imagine coming home to take care of three small children afterwards.
Now, I know what it's like to worry about stretching a paycheck two weeks when there's bills to be paid now; but I couldn't imagine having to find a way to pay a $300 YMCA youth trip for a child who was as ungrateful as I was. I know what it's like to battle depression and anxiety.
But I'll never understand how I never noticed that you also fought the same demons. You are my best friend. You are my rock. You are amazing, mom. You tell me all the time how proud you are of me, but you don't realize that I am who I am because of you.
I often think of how hard it must have been for you, doing it alone. I remember many days seeing you come home from working all day, and never once did you complain. I've seen you go hungry so we could eat. I've seen you work 12 hour days in tobacco so we could have a Christmas. It brings tears to my eyes, because you did this for us, and I can't remember the last time I told you thank you for that.
You gave me strength, you taught me to forgive and love without limits. You took an immature, selfish brat, and you molded me into a woman. For that, I will forever be grateful for you. I pray one day you see your hard work pay off in me. I pray that one day I can instill the same values in my children that you have in me.
One day, I will make you proud.
Love always,
Your baby girl.
About the Creator
I was born and raised in Liberty, Kentucky. I am a twenty year old student with a passion for writing and helping others.
Reader insights
Be the first to share your insights about this piece.
Add your insights