An absent father, a courageous mother!
Blended Families.
There's this location I like to go to, and it reminds me of what used to be back in the day when I thought I had a whole family and I thought I would have a happily ever after.
We just went on all these romantic dates. I thought we'd get married. I thought my child's father would propose to me. I thought the world was OUR OYSTER all the summers we promised each other, all the promises we promised each other. I'm not quite sure that we kept any. We went our separate ways.
I remember sitting with him at the woman's FIFA world cup. We were in the front row seats; we even took pictures with the mascot. He promised me every summer that we'd go for walks in nature, that we'd go biking together, and that he would teach me how to rollerblade again. It was a dream come true, all of it, US. I thought we'd be the perfect combination, and we were two people who created magic together.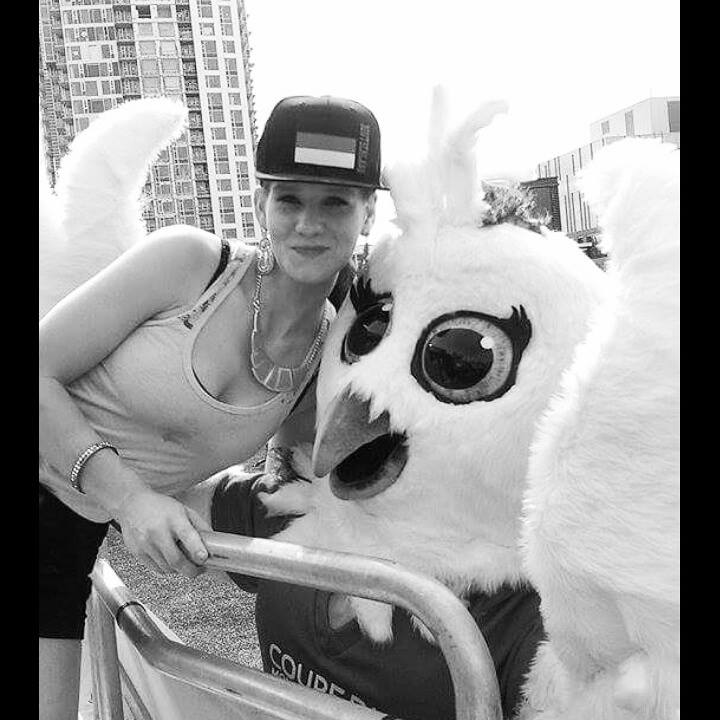 I think we were both adventurous spirits, and we were young, wild, and free, and that's what we loved in each other, but other than that, we were romantics. We lived life like it was on edge, and every day felt like it could never go wrong; it felt like a dream almost.
We went to Shen Yun, and we went to Kanye West separately, and we just respected each other, and it was excellent, and then I don't know what happened. I was just left on my own to be a single mother.
So, I go on with my life, trying to be the best mom I can be to my children, the same mother my mother was to me, and all the memories she gave me, especially the memories of summer. I try to give back to them.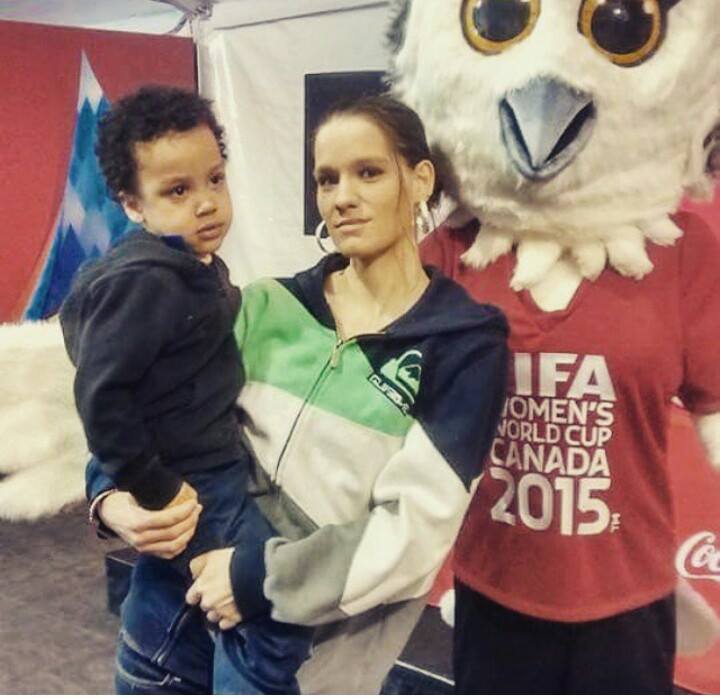 Oh, how I used to be such a tom-boy. I did all the athletic stuff when I was a child. I grew up, and now they think I'm a girly girl. I'm so far from that.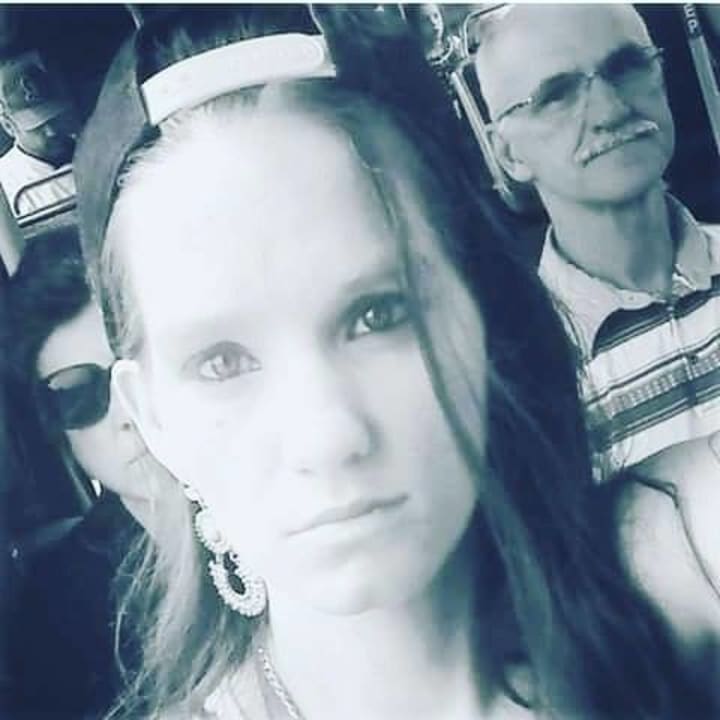 But I guess I can sure doll up like I am!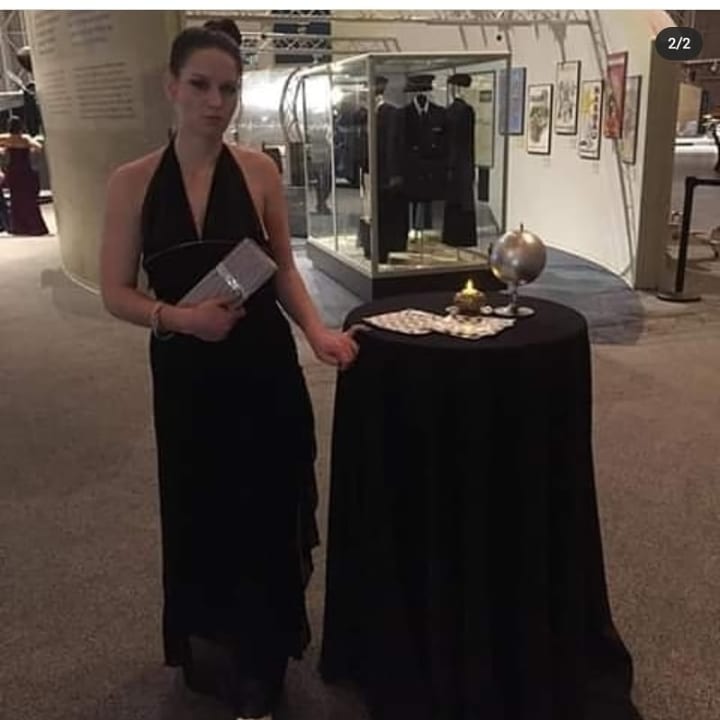 I guess my children's father is kind to the ladies, and they like him. He has all these options of women who think he's this high-value man. I tried to compete to win his heart, and still, he gave up on me and us, although - I tried so hard to be everything he ever wanted.
It eventually became too much, and I realized I had to respect his life as an individual instead of what our life could have been together. It went against my values and everything I believed in, but it's how life turned out.
He spent years denying our child, and he'd pop in and out of our lives -- mostly only when I was going through a rough time. He became such a stranger -- I didn't recognize him anymore.
I remember all the gifts I used to purchase for him on father's day, hoping one father's day he would turn around and realize, "Hey, that's your son! this is from your son!"
One year he asked for a bike -- so I gave him money to purchase a bike - just an ordinary bike. "Maybe he would teach his son how to ride a bike?" That's what I was thinking.
More recently, I noticed he purchased something similar to a motorcycle. Now, I hope he teaches his son how to drive his first car! I think these are vital roles that a father plays in his child's life.
I reconnected with his other baby mother as I think it's crucial that our children finally build a sibling relationship. The complications of a blended family!
I've taught my son to see his father for his success and how hard he works, but on the same note, I've respected my son's feelings about how many years his father has been absent.
I think somewhere; my son learned the importance of inner success and outward success, which are the goals he pursues in his academic life at school!
I even count the number of Father's Days at school that I comforted my son because he was confused about his father. He saw pictures of this man he considered his hero, and my son went to school, and all the other kids made father's day gifts. The teacher knew his father was not present and said for him to make a mother's day gift or to make a gift for another family member instead, and all he wanted to do was make a gift for his father like all the other kids did!
I took it upon myself to reach out to his father every year around father's day and send him gifts and tell him they were from his son, and I'm not taking a single one back!
I've always thought it's essential that a father and a son have a good relationship! I have two fathers for my three children, and my children have learned to respect both men equally. I share this to show that men can change when you stay the bigger person within the dynamic of separation from the child's other parent! Things seem like they might turn around now for the one whose father has spent years absent!
About the Creator
Hi,
I am Irene. I am an aspiring blogger and writer looking to influence the next generation towards their dreams. I want the rest to know that age is just a #, and you're never too old to begin a new dream from scratch.
Reader insights
Be the first to share your insights about this piece.
Add your insights