According to reports, Kate Middleton was forced to take a fertility test before marrying Prince William.
On April 29, 2011, Prince William married Kate Middleton at Westminster Abbey in London.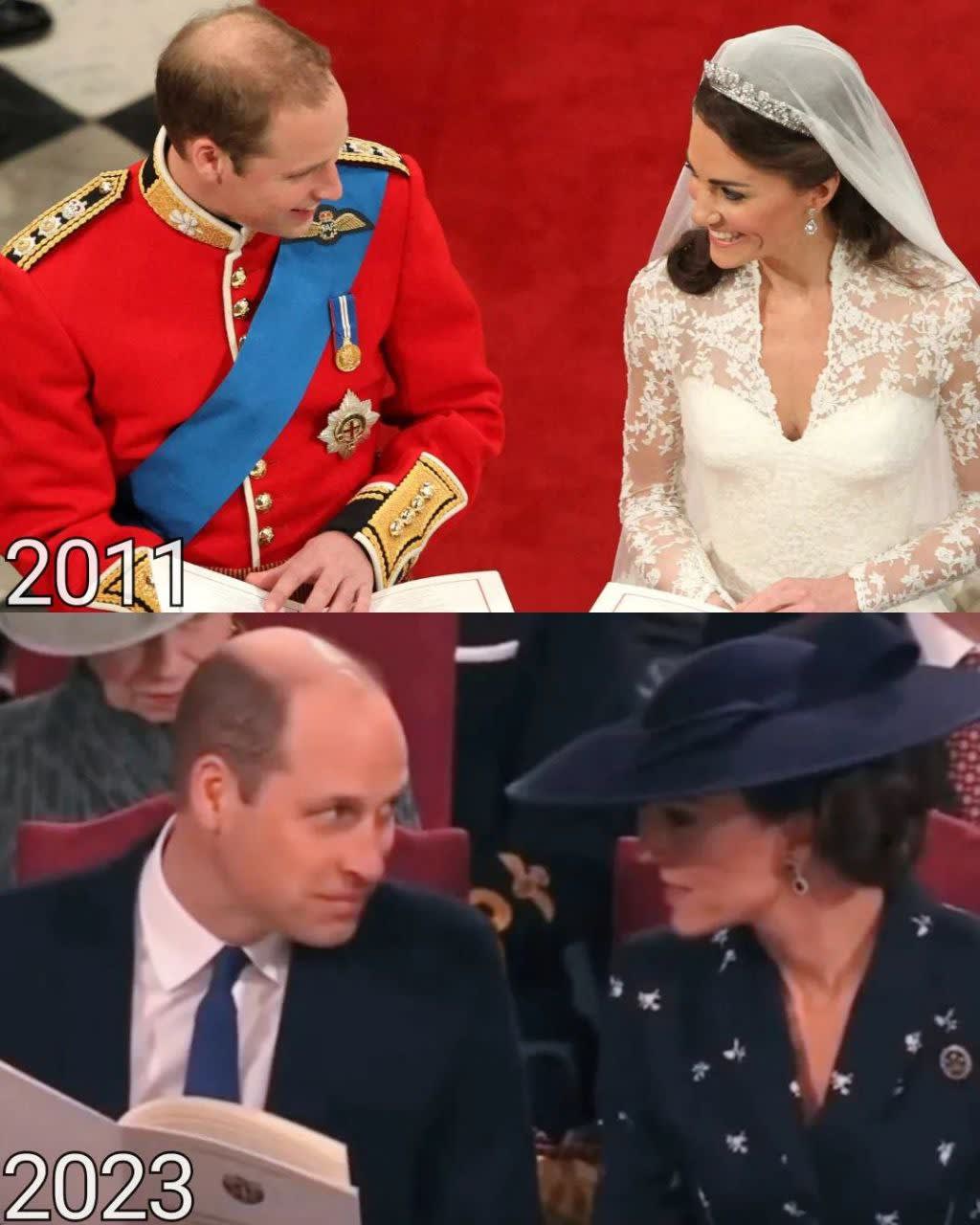 In 2011, Prince William married Kate Middleton in a lavish ceremony. Because the prince had chosen a bride who was not a member of the royal family, the protocol included some unusual requirements. Among them, it appears, was a test to see if the future queen could bear children. According to Hello Magazine, the surprising claim was made in a new book, 'Gilded Youth: An Intimate History of Growing Up in the Royal Family,' in which author Tom Quinn revealed interesting facts about the royal marriage.
The wedding of William and Kate is still referred to as the royal wedding of the century.
Kate looked stunning in her Alexander McQueen wedding gown, which had long, lace sleeves, a beautiful V-neckline with a sweetheart bodice underneath, and a full skirt. It was a special moment as she walked down the aisle to her future husband on the red carpet at Westminster Abbey.
The Prince and Princess of Wales are known for both their competitiveness and their incredible sense of humour.
Concerning the unusual practise, the author writes: "These are always performed to ensure that a future queen can have children. There is little doubt that the marriage would have failed if Kate had not been fertile."
According to Hello Magazine, the book claims Princess Diana had to go through the same medical tests before her wedding to Charles in 1981.
"Diana complained to the author during a brief encounter that she had mistakenly assumed her premarital check-ups were for general health, only to discover later that she had been tested for fertility. 'I was so innocent at the time that I just went along with everything,' she explained."
According to the author, Princess Kate "must have known exactly what was going on, but she is not, and she has never been a rebel."
It's incredible to consider that if these claims are true and Kate was discovered to have fertility issues, she might not have married Prince William.
On April 29, 2011, Prince William married Kate Middleton at Westminster Abbey in London. A special eight-tier cake was commissioned for the wedding, and the country declared a public holiday in honour of it.
Prince George, Princess Charlotte, and Prince Louis are the Duke and Duchess' three young children.
Now, nearly 12 years later, the royal couple is next in line to the throne and has three beautiful children, Prince George, Princess Charlotte, and Prince Louis, with many royal fans wondering if they will have a fourth child.
Royal fans have been wondering if Prince William and Princess Kate intend to expand their family in the future, but one thing is certain: if they do, they'll need to redecorate.
The Prince and Princess of Wales will relocate from their London home, Apartment 1A in Kensington Palace, to Adelaide Cottage on the Windsor Home Park estate in Berkshire in September 2022; watch the video below for a rare look inside their new home. In doing so, they left behind the lovely nursery they had created for their three children, Prince George, Princess Charlotte, and Prince Louis.
Before the birth of their eldest son in 2013, the royal couple reportedly turned to Beatrix Potter's beloved children's books for inspiration when decorating the nursery, opting for intentionally neutral colours that would work for both baby girls and boys.
They are said to have decorated the room with Peter Rabbit items, as well as those of the author's other well-known characters, such as Jemima Puddle-Duck and Mrs Tiggy-Winkle.
It's possible they worked with the same design firm that created nurseries for William, his brother Harry, and their cousins Beatrice and Eugenie - Dragons of Walton Street in Knightsbridge, which specialises in handmade furniture painted with Beatrix Potter characters.
Not only for George, Charlotte, and Louis, but also for the general public, it has proven to be a timeless design. According to Hiatt Hardware's analysis of nursery trends on Instagram, Beatrix Botter has over 5,700 posts, which is not surprising given that it can incorporate everything from sage green to yellow and blue tones - something to suit all interiors.
William and Kate downsized when they moved to their modest family home, which has four bedrooms and was renovated in 2015. This means that if the couple decides to have more children in the future, they will not have a spare room or potential nursery space. But we're curious if they brought any themed furniture to decorate their three children's new rooms.
The Prince and Princess are thought to have relocated to be closer to Queen Elizabeth II, who died the same month they did, and to give their children more privacy.
About the Creator
I really enjoy writing and I want to explore this universe more. I always dream about fantasy and creating stories in my world.
Reader insights
Be the first to share your insights about this piece.
Add your insights