A Volcano Of Electric Passion
My father's life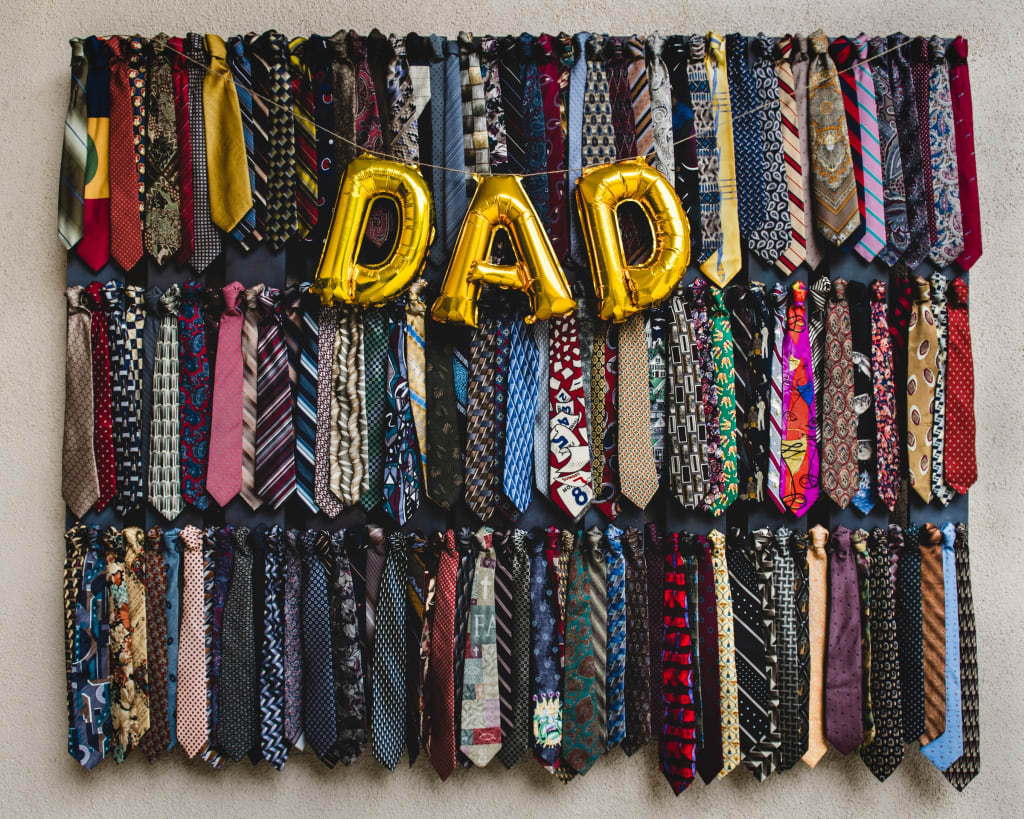 My father;
A man that takes personal pride in his passion to inform the world that the certified electrical engineer inside, is clearly what defines him. A wise father figure bound to create a mirror image of himself through the intellect of his son's academic future at stake.
Bound to innovate the household Canadian market through his unique electrical inventions, family gatherings would always revolve around dad's bright electrical ideas and concepts he planned on marketing to the public. From his unique buzzy home alarm inventions that would surprise me coming home from university to dad's eagerness to help guests during parties solve problematic household electrical issues, my world growing up was constantly engulfed in the concept of inventing.
Dedicated to witnessing his son make it to the university during the final high school year, dad insisted I attempt to complete every sample diploma test and practice additional math questions in various book series beyond teacher's assignments in order to master the discipline. Helping me with entry-level university calculus assignments later on in life, his mathematical brilliance taught me the skills and tricks to finish top in my competitive first-year calculus class.
Taking me to the movie theatre to watch "Honey I Shrunk The Kids" just to clear our minds off educational studies and have a good time together, I'll never forget the smile on his face leaving the theatre and saying "sweetie, that movie was the funniest movie I've ever watched". I mysteriously learned that day that the philomath father that raised me up actually had a humorous-natured side to his personify that he would never express at home.
Celebrating a positive end result of all our hard-earned academic study sessions together during the university graduation ceremony with friends and family, I remember hearing my father in the backdrop discuss with my graduate class about his teaching experience as a university prof back home in his younger days. Despite the frustration of sacrificing many fun outings with best friends just to swallow rigorous hours of focused study time together in the final year that dad took heavy pride in, I guess his patience and belief in my integrity as a student really paid off later on in my work life.
Shaping the persistent and determined character inside that allowed me to succeed at my first job as a postal clerk, I soon realized that supervisors constantly chose me to help them train newly hired staff to work efficiently on postal machine operations. Meeting a once in a lifetime best friend at work a year later that shared similar interests as mine, the two of us soon became inseparable.
Standing by each other's side no matter what, I finally got a chance to introduce him to my father during a family Christmas gathering, soon finding out that they really liked him. Seeking a new opportunity to talk to an outsider about his electrical engineering career accomplishments and inventions in progress, the two spent the evening chatting away, blocking me from conversing with my best buddy. I guess dad is dad, you cannot change his ways, gotta love him for who he is.
Taking on a side entertainment project in my life, having moved out with my amazing wife six years into my postal career, I soon came up with a new invention that would utilize skills that my father taught me growing up and connect them to my passion for entertainment. Developing a fantasy universe of nearly 10000 characters on 34 civilizational planets spanning a legacy of over 2000 stories based on a board game and theatrical screenplay, the creative fatherly roots of inventing almost felt natural like it was genetically inherited and not learned.
Returning back to dad's place with my wife for a casual family visit months later, I guess it was my turn this time to steal the honors and become the center of attention. Proudly sharing the epic fantasy invention I created and showing him the character graphics that was developed for the board game and film poster, he hugged me with pride, admiring the works of himself inside my passionate soul. Showing me three new living room sofas he built from scratch put tears of joy on my face knowing dad never stops inventing, despite battling old age symptoms.
With the birth of my daughter a few years later, life suddenly struck me in a positive way that I'm actually a father now and will soon have to teach her morally the challenges that life entails. Visiting my father after his successful colon surgery at the hospital, my daughter slightly grown up now, having overheard all our past father-son stories, tells him on the bed "sweetie, you will not have time to itch your head". With the entire family giggling in the backdrop at the comment, referring to the painstaking military-like study sessions dad put me through in order to succeed during my university years, memories suddenly hit father's heart dead-on as he smiled, understanding she has become a part of family history.
In loving memory of dad that seized every opportunity to erupt his electrifying passion into my life.
parents
About the author
Please check our epic kindle fantasy book store of nearly 10000 characters inhabiting 34 civilizational planets at:
https://www.amazon.com/s?i=digital-text&rh=p_27%3ALouay+Shakuri&s=relevancerank&text=Louay+Shakuri&ref=dp_byline_sr_ebooks_1
Reader insights
Be the first to share your insights about this piece.
Add your insights