A Simpler Time
The Contrast Between Eras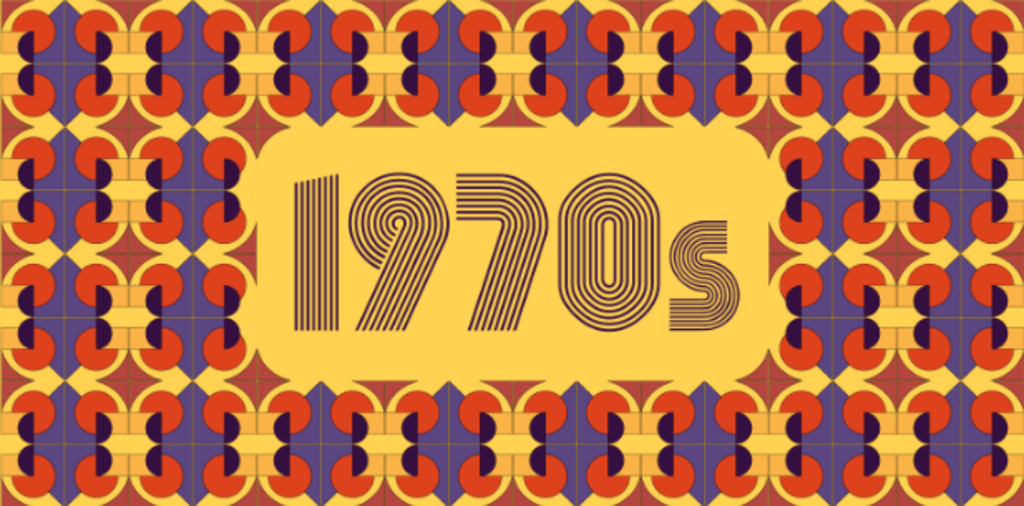 Image Source: theforestscout.com
My mom is a very interesting person. The experiences of her life have shaped her into the strong woman she is today. I wanted to better understand how this shaped her and learn about her life. I started by asking her about her childhood. It was 9:54 PM, on August 23, 1973, the hottest day of the year, when Grandma Jackie delivered Michelle Bonnie Gackstetter into the hands of Dr. Richard Mulder. When he unwrapped the umbilical cord from her neck, and she started to turn pink instead of blue, he probably started calling her 'Pumpkin.' My mom said, "The Catholic nuns from the hospital in Ivanhoe, MN, would pray for me every day from then on out, and knowing that has always made me feel a little more close to God." I like to think that my mom has always been a fighter. I never knew that she had been born with her umbilical cord around her neck. I bet that really scared my grandma.
My mom only has one sibling, her older sister, Rebecca Lynn. I am named after my aunt Becky. When I asked my mom what Becky was like when they were younger, she replied saying that she was an overbearing, ruthless terror that taught her how to take pain, torture, and abandonment. "Never have I struggled with and learned more from watching another human being." Becky taught us all the world by causing us all to save her from it. When Becky grew up, she created her own special family, and by then she had a tough little sister that would never leave her back in a fight. Grandma Jackie had a son, stillborn, before Becky—Matthias James. I look back and wonder how that event shaped her life over the years and brought her to where she is today.
My mom has lived in many places all over the country during her life, but it all started in Minnesota. As a tiny, 5 lb 13 oz baby, mom lived in Great Grandma Bonnie and Great Grandpa Howard's basement at the farm with Grandma Jackie, Grandpa Jim, and Becky. Great Grandpa Howard and Grandpa Jim would set Becky up in a baby seat on the roof of the new house they built next door when they were shingling Grandpa and Grandma's new home. When my great grandparents moved over there, mom's family all moved upstairs in the old house. They had built both homes on the acreage, a huge farm with fields, hills, rock piles, garbage pits, corn cribs, tons of outbuildings and barns. You name it, it was there. Mom said that the silo had a pointed roof, the only one around, so they always knew when they were almost home. What a feeling. That farm was across the gravel road from Great, Great Grandma Christine's house, where she and Martin Gackstetter lived forever and a day, bringing forth a grand family of Gackstetters.
The farm was always an animal-lover's dream. Litters of kittens, puppies, and even piglets brought so much joy to her heart. She was happy with her wild hair and a kitty tucked up under her shirt, seven-years-old and loving life. Getting to see all of the foxes, rabbits, deer, raccoons and other wildlife, and even hearing a cougar scream from beyond the grove made it feel like they lived in Laura Ingalls Wilder's time. When the kids didn't want to eat what was for supper, Grandma would call it 'Little House on the Prairie" stew, and they would eat it every time.
Grandma and Grandpa brought two runt piglets in the house as pets. All was well until they couldn't find them one day. The pigs had made their way into the basement and got down into the septic pump hole in the cement. Grandpa Jim worked for a long time to get them out, and only one lived. Pets also taught her that life can be harsh and unfair. That has never stopped her from rescuing dogs and taking in stray cats, and all of our animals give us the love back that we give them. She feels sorry for people that have never had a pet or feel that kind of unconditional love from an animal.
When I was little, our whole family, with my grandparents and Becky's family, was really close. I asked my mom if it was the same for her family when she was young. She said, "Oh, yes. They would all come to Howard and Bonnie's. I was surrounded by aunts, uncles, and cousins, not to mention neighbors, all of the time. Thinking back, I want to shake myself for being bored. I was spoiled rotten for things to do and people to see." Mom said they would host every holiday and had huge fireworks displays on the 4th. "The stars were brighter than anywhere else on Earth," she said. All of the kids would have imaginative adventures in the dark of the woods. My cousins and I did the same thing at my great grandparent's farm before it was sold. My extended family does not get together much anymore now that we do not have big get-togethers out at the farm.
The 70s were a very different time from today. I asked my mom how this time is unique. The future was wide open. She said, "I don't know of a decade that presented more of an open slate to each and every person to leap in the direction of their dreams if they had the support and gumption to do it." It was a time when you could work yourself up from the bottom rung of the ladder and expertise was appreciated. This gave everyone all hope that they would make it if they worked hard, and having everything you needed was having a home and healthy family.