A Mothers Day Letter For Mom
This is what I need you to know for today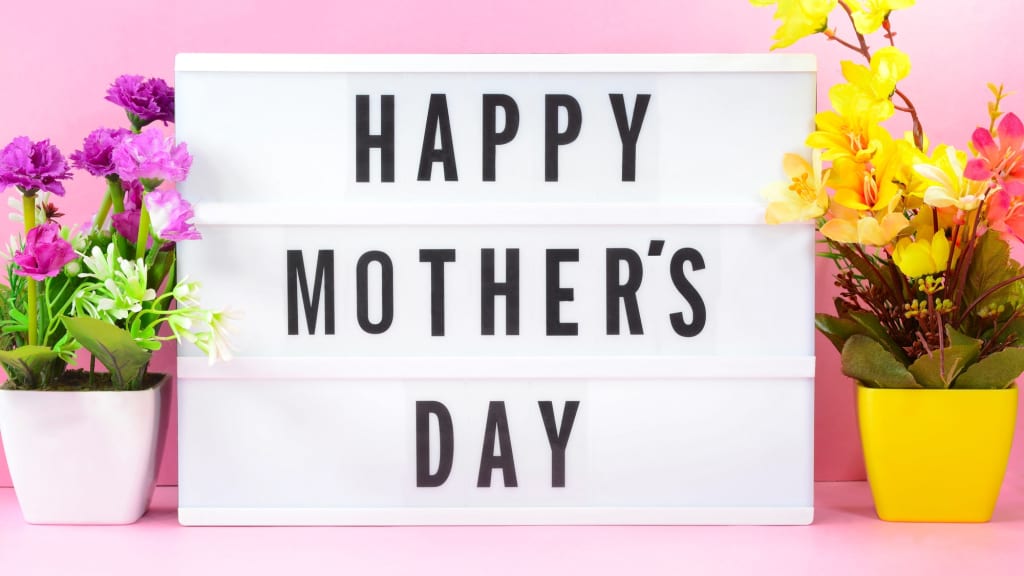 Dear Mom,
I am sure you know what today is... I hope you don't mind but due to a lack of finances, I was forced to be a tad bit more creative in terms of your mothers day gift this year. As a writer, the only idea that made any sense was to write you this letter. Besides, what can possibly come from the heart as effectively as a heart-felt letter.
I'm blessed to have been able to spend nearly every mothers day throughout the last quarter century with you. It's insane how things almost didn't turn out to be the way they are now. We both know that my biological father tried to kidnap me when I was only 5 years old so he can try to make a break for Mexico... Imagine had he have been successful, it would have been nearly a decade, if not longer, before I would've been able to see you again. That's a total of ten mothers days (maybe more) and nearly half of my life. In fact everything would be different had he gotten his way. My personality, my career choice, my family as it is today, my daughters existence, everything would be completely different from how it stands currently. I genuinely would not be the man I am today if it weren't for the way you raised me mom. It's frightening to even consider how I would've turned out, had I been raised by that pathetic excuse for a Man's approach to parenting. The entitled, spoiled, cowardly half-a-man I'd be is just about all I need to be completely grateful I was raised by you instead. Luckily enough to the relief of both you and I... and probably everyone else we know, I don't have to think about who I would've been because he failed to kidnap me and I was fortunate enough to be raised by you here in the great United States of America.
So today we celebrate mothers day not just on your behalf as my mother but as my daughters grandmother as well. Just so your aware, I'm proud to be responsible for the fact that you became a grandma before you reached 40. I am also blessed because like you, my daughters mom is also one of the best mothers a kid could be lucky enough to have. She's so much like you were when I was growing up, at least when it comes to the amount of effort she puts forth into raising our daughter. I owe my thanks to you for that too believe it or not. It's because of the example you provided for me as a kid, that I knew what I would expect from the mother of my child as I got older. My daughter is just as blessed as I am when it comes to the kind of mother she has.
So, with all of that being said, today is meant to show you how thankful I am mom.
For all the times you busted your ass at work so we had everything we needed growing up.
For all the times you cooked dinner on the grill cause the power was cut off.
For all the times yous washed our school clothes by hand so we'd have a uniform to wear the next day because the water was cut off.
For all the times you pulled through extra hours at your job so that our birthdays and Christmases were just as amazing as all the other kids.
For all the times that you were there for me right when I needed you the most!
Dear Mamma, I love you, Happy Mothers Day...
parents
Born on 09-07-95 in Miami, Florida.
Are you a fan of my work?
Follow me on Instagram @Carlos_War @Carlos_thewriter, message me for requests or

DM
Writers & Readers need to stick together, if you enjoy my work, please subscribe 😎🧐🤔🤑👽
Receive stories by Carlos Guerra in

your feed