A Mommy Life for Me
Motherhood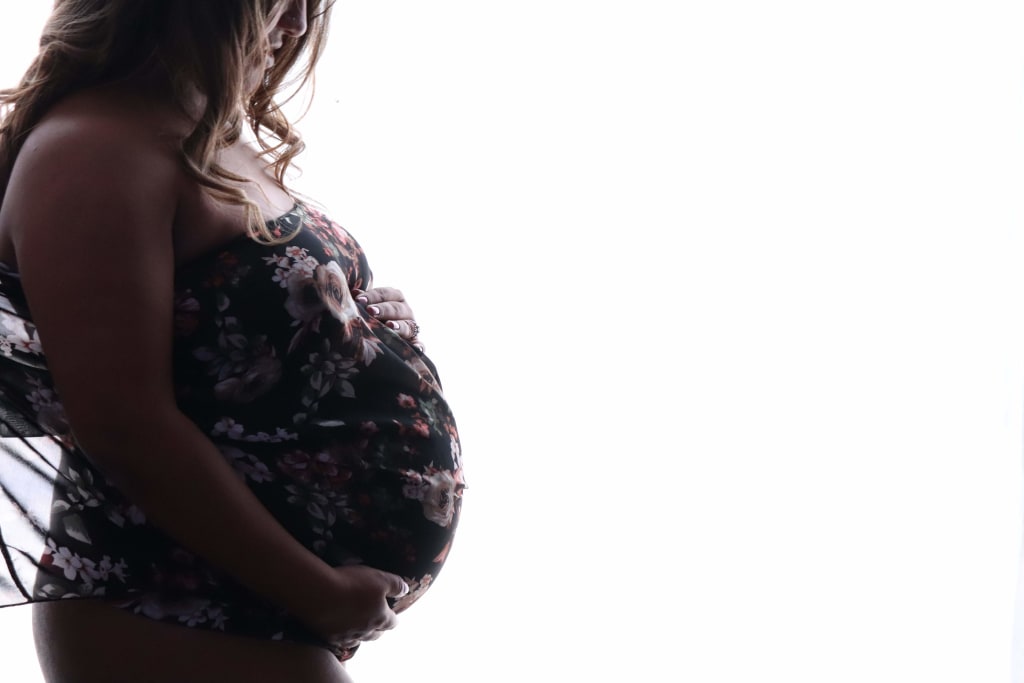 Mom, Mother, Mommy, Mama. Not sure which one I will permanently go by, I will leave that up to Makaio to decide once he starts talking. However, I have come to find a whole new appreciation for mothers ever since I joined the mom club.
A year ago I was not expecting to be a mom for another few years. I thought I had my five year plan set. But there was another whole plan entirely for me that I didn't see coming. As you've read in my previous posts, I did not have nine months to get myself prepared for the lifelong task ahead of me. Finding out I was pregnant at 26 weeks gave me a full 14 weeks to wrap my head around the fact that I was going to be a mom. To be honest, I was excited with only few fears, and most of them were just fears of the baby's health or my vagina tearing (because that sounded worse than contractions).
Then Makaio came and I knew he was ours and we were his but it took awhile for the reality of me being a mom to settle in my head. Maybe about a week or two into my life as a mom I began to miss my life pre-baby. In a way, I felt like my freedom to come and go as I pleased was over. I wouldn't be able to just go out with my girlfriends or travel however and whenever. From now on, I would have to carry a million things with me because I have another life to care for. At that moment, I stopped myself. I knew I had to stop thinking like that because once you get your thoughts going with the negativity and fears, you begin to drown in it.
I figured, I can't be the only one going through this. While I had this thought, I was scrolling on Instagram, through the explore page and I came across a post. It was both encouraging and relatable to moms going through postpartum. So I followed that account, then I followed a mommy blogger, then another, and another. I began to think of all the new and fun stuff I will be able to experience while being a mom. Especially doing things like going to Disneyland and dressing Makaio up, planning Halloween costumes, looking for cute outfits, and more! For so much I thought I lost, I also gained. Even though I had these feelings, I would look at my beautiful baby boy and not feel an ounce of regret for having him.
Now, Makaio is six months old and I've been finding my rhythm to being a mommy. Some days I'm energized and organized. I'll be up before the baby and I'll have his breakfast ready while I'm already having my morning tea. Then, there are other days when I'm barely waking up with him that I roll over and nurse him while laying down just so we can stay in bed longer. I am no way shape or form of a perfect mom but I know I will love him unconditionally. The good thing about being a mom in 2019 is that there are so many barriers women are breaking through. There's not just one way to be a great mother, we have single moms, working moms, stay at home moms, two moms, and so on. I see this as an opportunity to grow into my own definition as a mother. Someone who isn't afraid of living an unfiltered life as a mom and who lives fiercely as a woman.
Because of my journey thus far, I have really been inspired to take my instagram presence to another level and dive in as a mommy blogger! I'd love to encourage other women to live fiercely in their own way, whether they be a mom or not. Trust me when I say I really don't have a clue as to how to start this journey (LOL) but thankfully I've received some good direction. All I know is that I am ready to share and connect with you guys more. If I can help at least one woman feel encouraged to live fiercely and without limits, then all of my efforts would be 100 percent worth it.