A Little About Me
My Little, Big Family...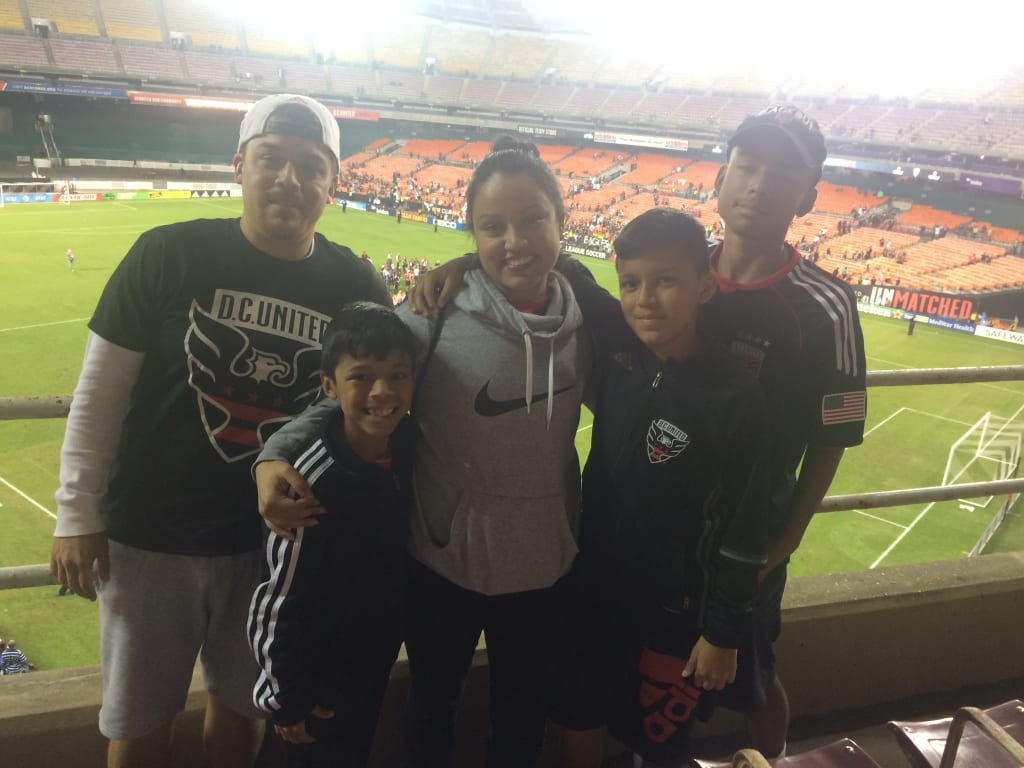 New day. I'm feeling good, overall. I have three boys, 15, 12 ½, and 11. I am truly blessed to have been with my husband for the years we have been together. We met when I was 18, fresh out of high school. Well, I was about to graduate when we met, but we started dating that fall when I started college.
We have been together ever since. It has not been easy, but it's been a nice ride. I have three very handsome, smart, athletic boys to show for it. Last night, my husband was telling our 12-year-old that we have been together half of our lives. That's kinda cool. We will have 17 years together this September. God is good!
This man puts up with me, and I with him. This morning I had to go and run out to buy milk, cereal, and juice. And I stopped and remembered that Danny wanted donuts. I got it for him. Why not? One day I'm going to miss this running around, right? One day?
Took a break from writing. I went out to walk around during my lunch. I'm actually at lunch right now. I get an hour break. I ate, and normally I talk to the husband. Today he is going later than me. And now he's starting to go with some co-workers. I miss our everyday conversations, but it was I that suggested that we try to not talk every day, because we would always end up arguing, and then we didn't have much else to talk about at home. The break is nice. When we don't talk, I try to go for a walk and call my mom, or the boys, or get on Facebook or Instagram.
Today I went out for a 15 minute walk. It was way too hot. I called the boys. The little one, Mikey, said he's bored. I mean really? They have cable. PS4. Phones! The little ones only have WiFi and no phone line. Bored? Watch a movie. Read. Play with each other. Draw. Nap. I wish I was home. They're about to start school, and I have been having them do a chore here and there. It's been nice. They're older now, so they can do a lot more. And I'm loving this! School starts in a few weeks. We are doing the whole private school thing. I love it, but my wallet is hurting!! Best decision I have made in my life. It is worth the struggles. But it has not been easy. The only hard part is the tuition. The kids do great in school. I couldn't be prouder. I don't care too much for the public schools in my county. I know that you can do well anywhere. It depends on how you raise your kids. Public or private, it doesn't matter where you go, but this is our choice. And it works for us. You do what you have to do, whether that means leaving a comfortable job for a higher paying salary, or leaving a new job that is much, much further than the other one. Yeah, I' do it. Who cares? My family comes first. This year I will have a tenth grader, seventh grader, and sixth grader. Wow! I cannot believe I no longer have babies. Soccer practice is starting back up this week. Soon, homework will follow. Projects. Rushing to make dinner so they can eat before practices. I think I'm going to miss summer vacation more than the kids. How do we do it? Teamwork. The husband takes over the drop off and pick up after school for practices, etc. It's a mess! We tell the boys to do the homework in aftercare, and then we check it or go over it after practice. Ideally, we know we should have easy dinners for nights that we have practices. Or that we should cook the night before... We're still working on this part. I'm not ready! How do you do it? This was a just a little about me. I am just a mom and wife trying to fake it 'til I make it. Haha. I just started hearing that phrase more and I like it. 'Til next time!
immediate family