A.I. party leads to SCIFI twins
An unorthodox start to family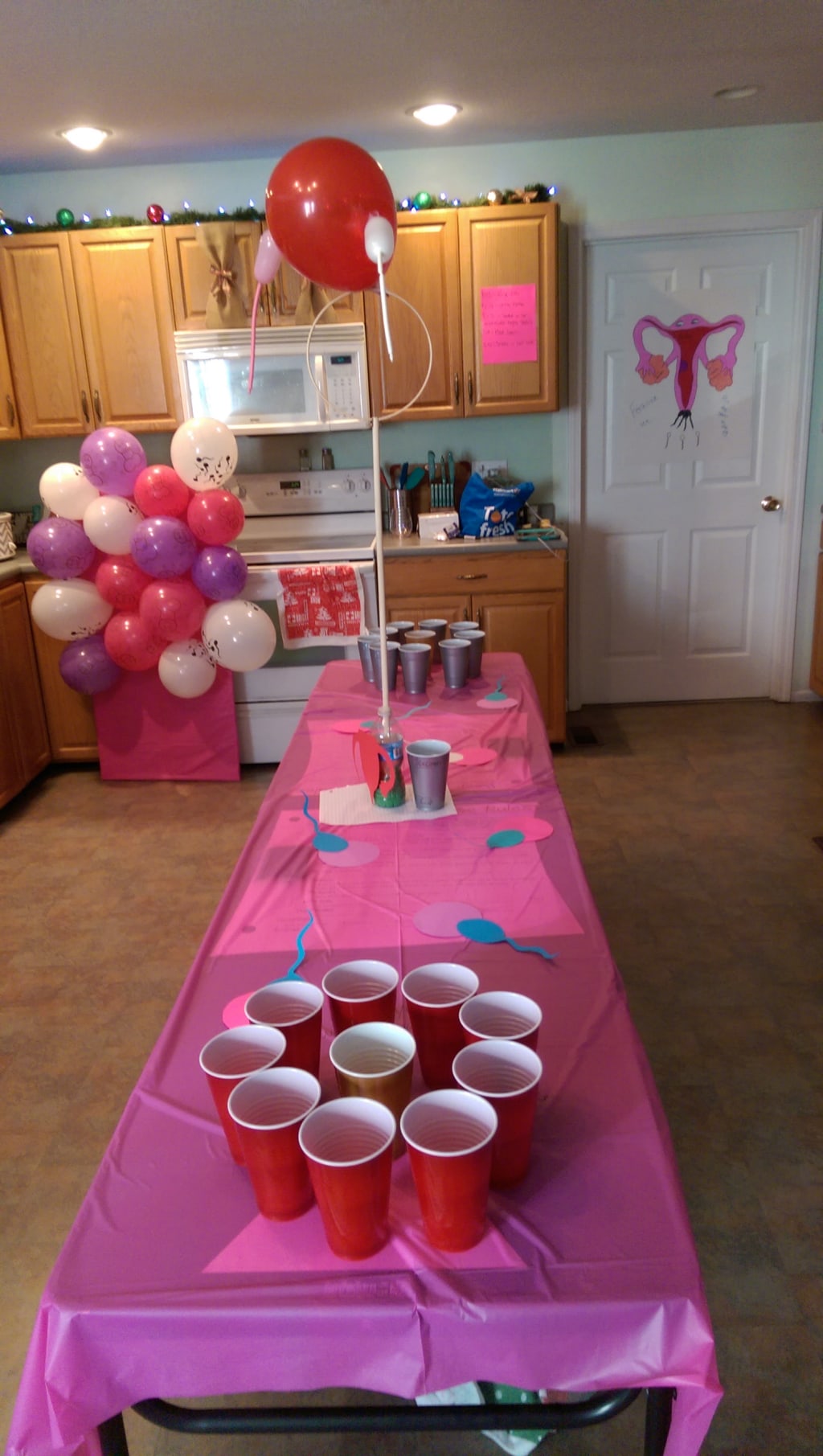 I had never really wanted kids until my Oncologist told me one of my medications could make me infertile. A rush of hot tears cascaded down my face. But what can you do when you need that drug to live. In that moment I felt loss. A grief for something I hadn't realized I wanted. And now I wanted it badly. Perhaps because she said I couldn't.
Fast forward eight years and I've made the decision to try. From the moment I'd decided I wanted a child, emphasis on the singular, I knew I wanted to do it solo. I'd seen too many women raising their partners as well as the baby and that was not going to be. Again, a strong emphasis on the singular.
And while yes, I know being knocked up by a stranger in a bar was way cheaper, so I'd been told innumerable times, I wanted this child to have no ties to anyone else. And I couldn't not tell someone they were a dad. Maybe I have control issues or maybe I love science fiction too much because I was going to be artificially inseminated.
Through a friend, I got the number for a fertility doctor. He gave me a list of FDA approved sperm banks and the search for the perfect sperm began. How do you pick the perfect sperm? *shrugs shoulders*
I knew I wanted a smart baby and that was the only thing I considered. I did not look at the donors pictures. Seems kind of creepy. I didn't really care what his hobbies and religious affiliations were (as long as he didn't worship Satan), why would I? He wasn't going to be involved in the child's life. Based on my sole want of smarts, my sister in law and I picked one sperm bank (Seattle Sperm bank). After scrolling through several pages of donors, we settled on five potential ones. But how do you pick just one?
Insemination Party.
The five donors were named by my brother. D1-Wise Ass, D2-Artsy Fartsy,D3-Scottie in her Twattie(aka naughty Scottie),D4-Red Dawn,D5-Snake in her bush. My sister in law made sperm and uterus streamers, there were sperm and egg balloons, sperm confetti, cupcakes with sperm drawn on, and sperm shaped Jello shots. There were three rounds of games to pick the donor. Round one was pin the sperm in the uterus. Every person at the party got to pick their choice of donor from the list then attempt to pin it to the egg. The next round there were balloons filled with donor names that we threw darts at. The last one to pop won round two. The winners from that round went head to head in beer pong. Everyone got to choose the team they were on. Scottie in her Twattie versus Snake in her bush.
A lot of laughs and even more drinks later, Snake in her bush came out the winner. But alas, the sperm did not get ordered before his sperm sold out, so the runner up got his chance. Progress waits for no sperm.
And perhaps I was overzealous or my fear I had become infertile took over and I asked my doctor for fertility drugs because I knew my fragile heart wouldn't be able to take a long road to pregnancy. He agreed to a low dose. My ovulation and insemination came and went and he told me to wait two weeks before taking an at home test. I prepared myself for a negative because who really makes it on the first try, but I was overjoyed when it said positive.
The doctor scheduled a follow up to verify. As I sat in that ultrasound room looking for my barely speck of a fetus, I noticed two dots. Before I could convince myself I was wrong, the doctor spotted them too.
"Oh there's two. High five. I've got to tell the nurses."
All the while in my head I'm going uh . . . uh . . . what? I can understand their excitement, and after the shock wore off, I would be too, but right then it felt like, god, the universe, and my body were having a fucking laugh. As anyone with twins can tell you, it's an adjustment going from thinking there's one to there's two. And two years later I wouldn't change anything, but what a trip to get here.