A Fashionista is Born part 2
Dad throws a wrench in the works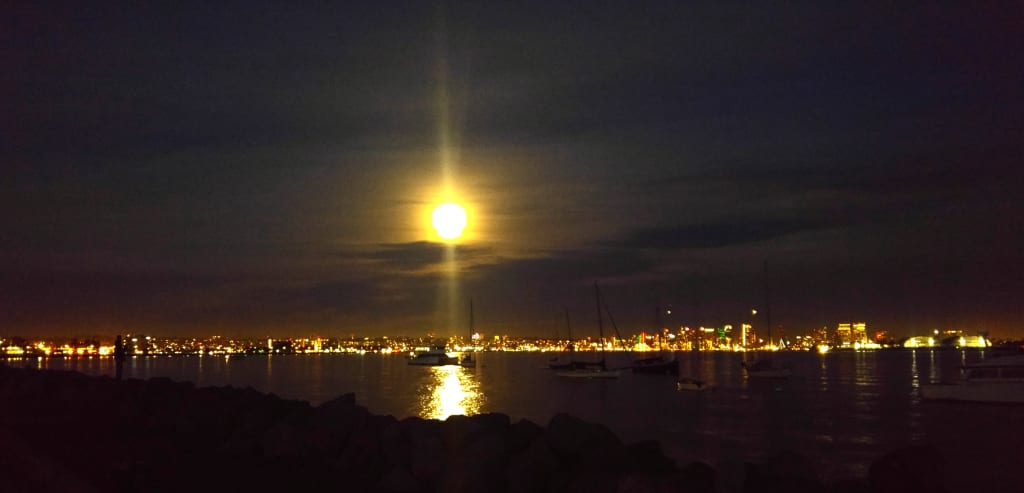 A Fashionista Is Born Part 2 03/27/2023
Derick Sinclair
Michael Larkin is now the chief director of a new lingerie company. Doing its best to compete in the world of women's undergarments. Developed on a random day helping his mom when she was short-handed, he has taken the kernel of an idea and turned it into a global brand. Michelle's Panties, etc. is found in every major city in the U.S., Canada, and The U.K.
Michael Larkin goes by Michelle Larkin. He started his exploration into women's clothes by accident. His mom, Suzette Larkin, who started the company years ago was short-handed one day and asked if Michael would come in and help. One thing led to another and by lunch, a new brand was started and Michael was to be known as Michelle.
Suzette had always been open to Michael being fluid in his expression of clothing. Her small, by comparison, clothes store always had a variety of people in and out of the store. She had become accustomed to seeing men dressed as women, women dressed as men. It wasn't something she focused on. When Michael became Michelle, she was fine with his change and supported him with luxuriously constructed clothes. His father Brett, not so much. He was from the school where you have a gender at birth and that is all you needed to worry about.
Brett is slowly getting over the stigma that he believed his son was carrying by dressing the way he did. He was always talking to him with respect because he did respect what he did in business. His personal life was another front entirely.
Brett had gone so far as to pull Michelle aside right before she went to deliver a speech about transgender expression in modern retailing. He wanted her to know that what she was doing was wrong. One thousand attendees didn't think so and they thought his speech was a clear and accurate statement of today's climate in the retail clothing industry.
Michelle had had enough. She called her dad into the office and sat him down physically.
"Look, dad. I have had enough of your bullying me. I am doing nothing that in any way is outside the lines of good business and I lead a clean life," said Michelle with all the passion she could summon.
"Michael, you are not. You are living as a woman, and everyone knows you are a man. Your business success is outstanding, and I am very proud of what you have accomplished. You need to be honest and live as a man and not a woman. It's the right thing to do."
"I am not doing anything I am ashamed of. I am…,"
All the sounds stopped in the room and Michelle had a moment when she knew the answer to this problem. Brett was overcome by the silence and waited for the next volley from his son.
"Dad, I tell you what. I have lived your life. I wanted something different. I feel at home in the clothes I wear. You are my father and I love you so I will make this offer one time. You want me to go back to living the way you do. I will do that. But not until you understand my world better and then after a month we can talk again and if you still feel the way you do, I will do what you ask. If you have a change of heart things will stay as they are. Deal?"
"So, what you are telling me is that you will walk away from all this and go back to being a man, in every way, if I spend time getting to know your world better. What does that mean? Do you want me to work for you? Follow you around? Go to meetings with you?"
"Yes, to all that but you will do it dressed as a woman. You will see what I see. What I like about what I do and how I live. You will do it nonstop for 30 days. At the end of that time, you will know me better and then you can make a real statement about how I live my life. Are you up for it? Are you man enough to love your son on these terms? I have made lots of money. It would likely disappear if I went back to regular Joe living. But I love you and me enough to risk all of that for you to see that I am not doing anything wrong. So do we have a deal?"
Brett was caught between the love of his son and the love of his ego and history.
"Son, I need a moment to think about this. You are telling me that I will be dressed as a woman. Are you talking dresses and high heels?" he said pondering how he could get his son back.
"No, I am not going to put you in dresses. I am going to have my designers put together a wardrobe made with some of the most luxurious fabrics. That alone will help you understand. I will have them make jackets, pants, and shirts out of the softest fabrics and most stylish of designs. Of course, there will be panties by Michelle, that is how I got all this. There will be no doubt that you are in women's clothes but… and this is only because I love you. I will allow you to say no to any of the outfits, but you can't go back to your regular clothes for 30 days or the deal is off. Your hair is so long and thick we can blow it out a bit and you will be fine."
"OK, I will do it. I want you back as my son and if this is what I must do, so be it," he said, reaching out to hug Michelle.
I will have the clothes done for you in a few days and we can start say next Monday. Be ready, I have a rigorous schedule and you will be my new assistant.
The week finished with all the outfits completed. Down to panties, socks, shoes, and even an overcoat in case it rains or is cold. Some were over the top on the cost, with silks, satins, custom-printed shirts, and socks to match. The outfits were impeccably finished and looked feminine enough without going down the road so far that this plan wouldn't work.
Monday arrived, to be ready and to resign himself to what he was about to do, Brett was in the office a half hour before Michelle.
"Dad, I have your clothes in this office. It will be yours while you are here. I have everything assembled into full outfits. You can mix and match if you like but you probably won't need to,"
"OK, son. I will get dressed and meet you here in a few minutes. Thank you for this."
"No worries dad. Now hurry it up we have a lot to do today."
"Since Brett can go either way, we don't have to change your name. I have made a name badge for you and your position is assistant to the Director. Here is your directory of phone numbers for the company as well as any of the policies. You should look over them. I think you will like how I do business."
"Son, by the way, I will call you Michelle while we are working together. I respect what you have done here, and I don't want your staff to feel anything but that from me."
"Thank you, now let's go see the production line. I heard there's a problem with the group that oversees the people on the line. By the way, what do you think of your clothes and how they feel?"
"I have never felt anything next to my skin that is as soft as your panties. I can see why people like them."
"Yep, they are what keeps the lights on around here. The pants you have on are a design that mom made years ago. A retro design at the time and was to play off the styles of the 30s and 40s. If you look at men's and women's pants from that time, it's hard to tell the difference. The custom fit you have is because she knows how your fanny should look in a pair of pants. I think she will be back in the office by the end of the week. You should tell her,"
"I'll have to thank her. These feel nice!"
The rest of the day they spent going from one fire to another and without skipping a beat he was working with his father. Not as father and son but as boss and assistant. The chemistry is palpable and everyone who came up to Michelle afterward said how well they worked together.
Brett was becoming an asset to Michelle. His intuition about what she needed and how she worked was taking hold and he was getting the hang of what she did for work. There still is the old boy chipping away at the shell, but he seems to be getting that his son is something special.
"Hey dad, want to go get a drink after work?"
"Sure, I saw a new place on Sycamore would you like to stop over there?"
"I have heard of it, and I think it could be what we need," said Michelle, knowing full well that the "new Place" was a remodeled LGBTQ place. This should be interesting.
They drive over to the new place on Sycamore. When they get inside it's clear to Michelle that the evening could go one of two ways, either his dad will run out the door, or he will have the time of his life. Time will tell. They sit in a booth toward the back, away from the bar and dance area.
"Son, I want you to know it has been a pleasure to work with you. I am getting an appreciation for how hard you work and all that you have overcome."
"Thanks, dad, I too have enjoyed spending time with you."
A well-put-together trans woman came to take their order. Brett didn't even blink and gave his hamburger and a gin and tonic order. He continued to look at the menu to see if there was anything else he wanted.
"Thank you, young lady. If you could put a little extra mayo in a side dish, I would appreciate that."
Michelle ordered her food and drink and kept an eye on Brett. Nothing. He had dinner and talked about his travels. The transwoman didn't even get a blip on his radar. This would be the first time that had ever happened. Generally, he would call attention to the difference he saw and either make fun of the person or ignore them. Tonight, he interacted and even became jolly with the server. There might be hope yet.
"Son that was a nice evening and I loved the hamburger. We should go back there again!"
Should he tell him? Did he notice? Where is his dad, the gay-bashing gender-conforming knight of the old way? All was nearly too much for Michelle to consume in one sitting.
"Dad it was a nice evening. I love to hear about your travels around the world. It must have been quite lonely at times. I know mom missed you a lot."
"It's what I did to pay the bills. The import-export business wasn't done over the phone like so many do today. You needed to be there to get the skinny on who made the best luggage, the finest furniture, and the best jewelry. All can be counterfeited so easily. It took a personal touch to make sure the reputation of my company remained unblemished!"
"Dad did you notice that the server was a transwoman?"
"Of course I did, I wasn't there to date her I was there to eat. Who cares," he said in a way that Michelle didn't ever remember hearing.
"Just checking dad. I didn't want you to be fooled by a good makeup job."
"Michelle, I saw the winky in her pants when she walked up. I know who I am attracted to, and it wouldn't be her. Too blonde," he said.
The next few days were a stream of interactions with transgender women. There was a sale going on that involved getting a custom-made wardrobe at 50% off retail. The offer was exclusively through an online LBGTQ blog. The stores were jammed with transwomen taking advantage of the quality being affordable. Michelle was so busy she forgot that her father was in women's clothes until he walked into the store and was nearly mobbed by women who wanted to order the outfit he had on. The women were rubbing their hands on his jacket and pants as though he was a cat.
"Michelle, I think you have something that these women want. Do you want me to model this outfit rather than be pawed by all these bargain hunters?"
"Do you mind,"
"No problem. Ladies follow me over to the counter. I am going to hop up on the counter and you will be able to see the goods easier."
Brett hopped up on the counter and did his best impromptu fashion show. He knew exactly what the material used in the designs were, the sizes available, and even the thread count of the jacket and blouse. He became a one-man show and single-handedly sold 30 outfits. He looked like he had watched runway shows because he had the walk. The runway walk, crisscrossing his legs as he walked.
"Dad, you were my best salesman today. You should talk to someone about a raise!"
"I should. But it was so fun I would do it again for free."
"Who are you?"
"I am the dad you wished you had. I like him a lot more. He is free to see the good in people without judgment. He is the guy that is not going to give you a hard time about your name, gender, or whatever you want to do with it, and he is the guy that loves you more than you could ever know. I am thankful for you showing me the light. Now let's go to the bar on Sycamore and have a drink. I would like to see what it is like to go somewhere that I can be myself, and so can you."
They left arm in arm and loaded into the SUV. It was driven by the assistant that Michelle replaced. She had been paid for the whole month and was driving just to be a team player.
Suzette came back from traveling, and she had heard that Brett was acting like a kid in the candy shop. She joined them at the Sycamore club.
"Brett, you look fabulous dear. I am so happy for what you have become and for patching up the rift between you and Michelle."
"Suzette, I wore the pants you made for me. Amazing. You know me so well. How did I not trust you to make my clothes all these years?"
"I don't know, but let's get you out of here you seem to have had a couple too many."
"Not yet I want you to meet the gang!"
Brett took Suzette by the hand and led her back to a table with drag queens, trans men, and women and introduced her as his main squeeze. He knew each person as a person and proceeded to tell Suzette what they did, their dreams, and how they could be valuable in the business. A business he wanted to work with Michelle and Suzette shoulder to shoulder. And after the group hug, Brett asked Suzette how she would feel if he wore feminine clothes more often. Brett came full circle, and a Fashionista was born.
Reader insights
Be the first to share your insights about this piece.
Add your insights