A Crazy Life
HAPPENS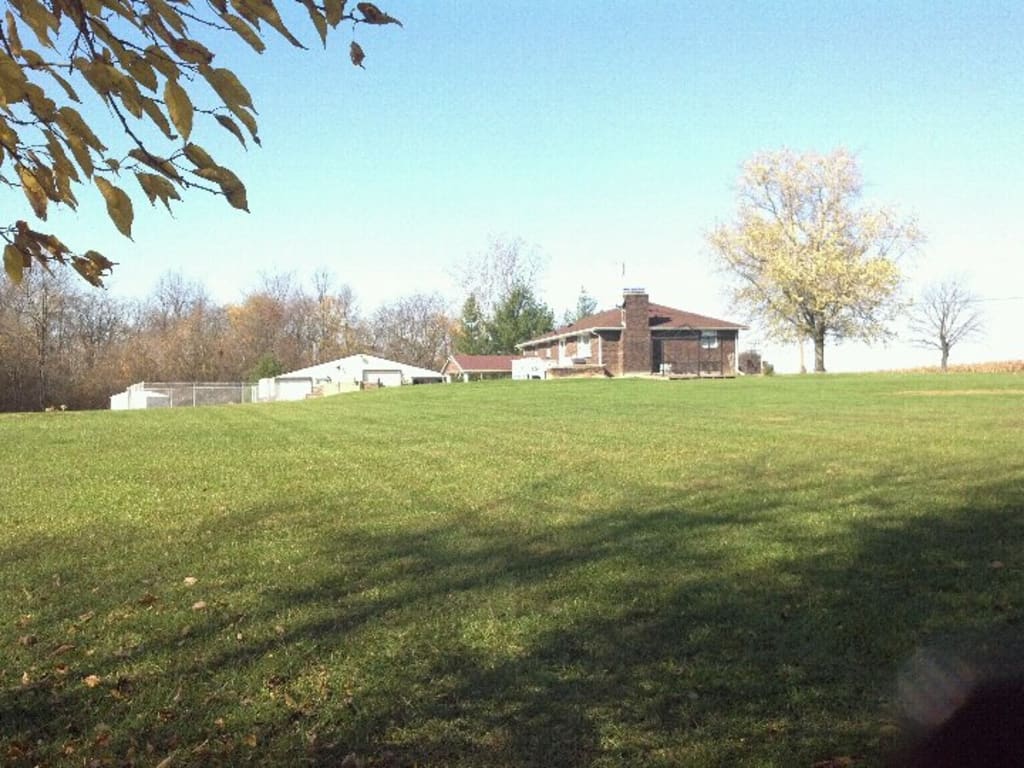 Hey, you know when you are growing up in life, you think, "I will be okay." I have been raised by a wonderful family, I can accomplish whatever I want. Wow, do you ever have to step back and take a better look at where you have been? Where you are? Where you are going? You wind up being confused, scared, with a lot of doubts, amazed at how easy you "thought" it would be. When you get out of high school you think you have planned it all out. Oh yes, going to get a great job, a cool apartment. Hang out with friends and family. But, then you have rent, utilities, a vehicle, insurance, food, laundry, ugh. Where on earth did all this come from? Oh yes, lol, life.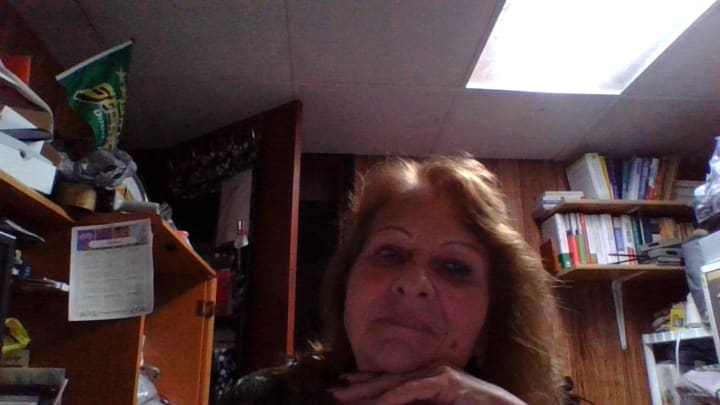 Working late at night, hoping for a brilliant brain process!!!
You get through a lot of things in life. by a process, or as they say, this crazy life just happens. When you are trying your best to get through each and every day. You make choices. Good, bad or indifferent, right or wrong, you have to make a choice. I have a slogan, a little sign on my desk in my office, it says, "If It Is To Be, It Is Up To Me". I have no, idea how many times I have had to look at it, and say, "It is up to me," no one else is going to do it for me, not now, not ever. I found that out the hard way. I always have had to do things myself.
I have changed jobs a lot in my life, always looking, for more money, better benefits, more time with the kids, family. I wanted a job so bad that would let me have holidays off. I would go to work and cry, because I could not be home with my kids on Christmas morning. Or look at their faces on Easter morning when they woke up, to see what the Easter bunny had left them at the end of their bed. Being a mother has so many rewards, but so many hardships too. Like missing so many 1st in their lives. But you keep putting that one foot forward, you keep going, moving forward, you have a dream that one day you will make it, you will accomplish something, you will excel, prosper, you accomplish that goal. Once you set that goal, and climb that mountain, then you set another goal, and you tackle that one, then you start getting confidence. Okay I did, that, and that. Oh I would love that new dress or I would love to buy that swingset for the kids, or that house or that car. Oh yes, that house. So, you dream, you set that dream in your head. I did. I wanted a house all my life. A big house, with lots of rooms, so everyone, all the family, could come home from out of state, or wherever. We could have lots of family gatherings. A house that everyone could enjoy. I would have loved it while the kids still lived at home. When I could have watched them enjoy the freedom of the big yard, playing outside. As it was, they were grown and had children of there own, before I acquired my dream home. All the family would come over and have cookouts, and bonfires, enjoy camping out at the back of the property. With 5 acres, we could all play volleyball, badminton, horseshoes, crochet, frisbee, swim, race the big monster trucks. I could chase everyone with the golf cart. Hayrides in the woods. I have an animal recluse, where the animals, deer, raccoons, rabbits, would feel safe in the woods. I have saved several from different perils. Like drowning in the pool, and the mouths of the wolves and coyotes, etc.
I could tell you some awesome stories, about the ranch. Talk about all of the great times with the kids, grandkids, and now my great-grandkids. Of so many dream I have set over the years. Some I have accomplished, some that were disasters, and one in particular, I have not achieved yet. Life, if it was not for all of my dreams and ambitions, to reach one more, to dream one more, to battle that one more obstacle. I do not know what I would have done. I had to have something to reach for. If I wanted something, I had to want it really bad, or if I wanted to put a smile on someone's face. If I did not have the money I would work, 80 to 100 hrs, 120 hrs, extra, in overtime, so I could buy my dream home, which is actually known as "Dream Ranch."
I still have one goal, dream. We had a little old cottage, on a chain of lakes. We loved it there, peaceful, beautiful. To sit on the pier of a morning and drink your coffee, before everyone got up. To see and hear the birds, and watch the fish jumping out of the water. The water, so peaceful, still, like a sheet of glass. Watch the sun, rise up across the lake, oh what a glorious sight. So serene, breathtaking. Of an evening, all the campers (we had a little cottage) there were only about 5 cottages left in this area, most had campers, 5th wheels, mobile homes. We would gather round the campfire. Tell stories, fix pudgy pies, (little pies, like apple or cherry pies, pizza, made in a special pudgy pie maker, (it had a long handle so you would not get burnt, with 2 little pans at the end of each handle, that you would put your bread and filling in, then you would close them together, and set it on the fire to cook, and you would turn it till it was done). Or we would fix, hot dogs, marshmallows, or "whatchamacallits" (1 can of biscuits, store-bought) and you would take each biscuit, and wrap it around a whittled stick or a marshmallow rod, and you would mix cinnamon and sugar in a bowl, already prepared in the cottage before going down by the water. Where the campfire is set up and everyone would join together to have a big pow-wow, and put it on the fire and cook it till done, scrumptious!!!
Promises in Life
When you make a promise to someone, it is sacred. you keep that promise. No matter what. When we had the cottage at the lakes, my oldest grandson was still quite young, 1 to 4, years old. He loved it there too. That is where he caught his first fish. Anything grandma did, he had to watch and do it too. The cottage was on a Grandfather Clause, where it was just a known fact when something is Grandfathered, it was law, gospel, you did not challenge it. Like an honest handshake between 2 people. A contract without a piece of paper. Well over the years the land the cottages was on was sold a couple of times and when the last folks bought it they had it nullified/voided, and none of us knew it till it was all said and done. The Grandfather Clause was not a valid mans honor anymore. So all the people that lived there, at this lake area. The campers just had to load everything up and go. But those of us that had cottages, we had to load all of our things up, and leave our cottages. It was our summer retreat, our getaway, our weekend homes. Or tare the buildings down!!! It broke our hearts, but my grandson, that really hurt, deep into my heart & soul. He did not understand why we were carrying everything out and putting it into the rental trailer. He loved the lakes, the cottage. The sound of the rain hitting the old metal roof, never bothered him. He loved fishing, he was mad at us because we kept taking things out of the cottage. He would grab his toys or something and try to carry it back in. It was hard on all of us. We, (my husband and I) bought it back in 1981, we had it for years. Of course I kept it after he passed away in 1998. We could not make my grandson understand, we were all hurting. His uncle, my son, loved to fish off the end of the pier about midnight. As our lake home was a dream. We all wanted, worked for and accomplished. But as life goes by, things change, some things are good, great, some things are bad, so sad. Heart-wrenching. As when you lose someone or something that means the world to you. So I made a promise to my grandson that day. That we would buy another one someday, with another pontoon and all. But, as life has happened to this date, with finances, health issues, everyday life gets in the way. I have not been able to fulfill that dream. My grandson is 24 years old now, a grown young man now, with 2 boys of his own. But he remembers the great times, the fishing. He can tell his boys about the sweet sound of the water lapping against the lake wall, or the water rocking the boats as other boats glide by. The memories of a child as he recaps his adventures at the lakes. playing with his friends, or trying to run through the water, while he chased his mother, grandmother, and uncle. The storytelling can be hysterical in itself, lol. But hopefully someday he will be able to make some of those memories a reality with his own children. My dream now is I will be able to keep that promise someday. It is a beautiful, crazy life!