A Birthday Gift for a 10-Year-Old, a Thought-Provoking Tweet
My daughter's response to her gift of a drag queen meet and greet leads to an awakening for me.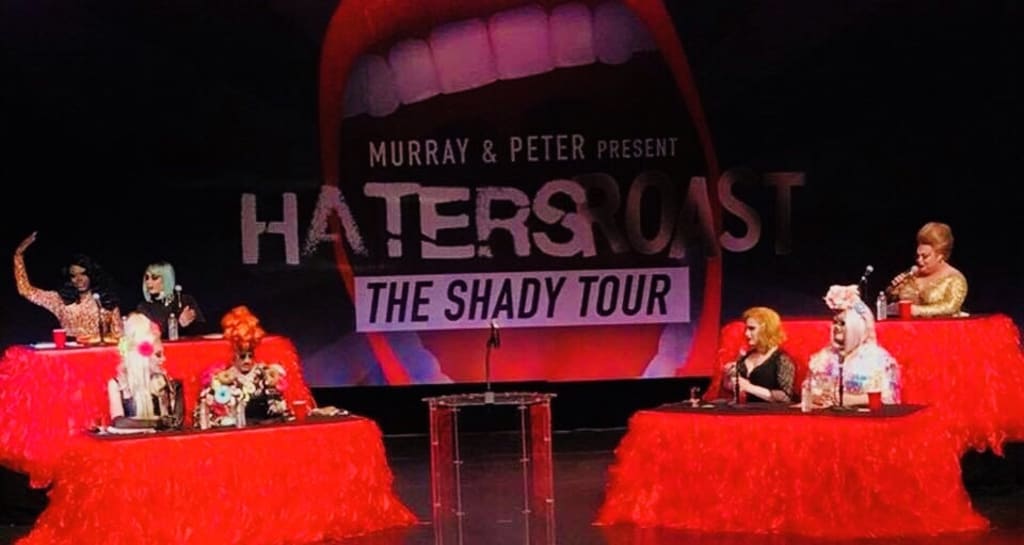 On February 16, 2019, my youngest daughter turned 10. This was, as one might expect, a momentous occasion, as turning double digits often creates. However, it was her response to her much-anticipated birthday gift that created a lesson for us both.
My youngest is a huge fan of RuPaul's Drag Race, so much so that she knows every queen across seasons 2 through 9—and many from season 10—by name and even by catchphrase. As a result, I made the decision to buy VIP tickets to The Haters' Roast, a drag show featuring several of the queens from #DragRace, and these would guarantee her a meet and greet with these queens. As these were bought several weeks before her birthday, my anticipation of my daughter's response grew. I made the decision to record her response because I decided that it would likely be epic, and I tweeted the resulting video to the queens I believed would be at #TheHatersRoast.
One of the first responses we received was from #ManilaLuzon, who tweeted "we'll see you soon birthday gurrrl," sparking a huge grin from my daughter that the RuPaul's Drag Race Season 3 runner up would even acknowledge her. #GingerMinj, who we thought was originally part of the Toronto Haters' Roast lineup but is no longer, told us to look for her husband, who would be in attendance at the show, and said that the video I posted "broke her heart."
What surprised me, however, were the comments I received via my Twitter post (and via Manila Luzon's) that effectively said they wished they had parents who supported their interest in drag. I have no idea if they were talking about becoming queens themselves or just about their interest in watching drag shows in general, and really, it doesn't matter. What matters is there continue to be parents who feel there is some sort of issue with drag as a form of entertainment.
Here's the thing. If I don't support my daughter's interest in drag, what am I ultimately saying to her? She's not skydiving (not that there's anything wrong with that, but she's only 10), and she's not asking to learn how to juggle chainsaws (again, she's just 10). She has embraced drag as a form of entertainment and loves these drag queens. She feels for them when she hears their stories and celebrates their accomplishments as though these were close friends. The way I see it, I'm encouraging my kids to embrace the diversity they see in the world. Is the language sometimes inappropriate for kids my youngest daughter's age? Sure, but she also understands that the language used is not one she'd use in the schoolyard or as a 10-year-old in general.
The fact of the matter is, my daughter loves drag. She's admitted to me on a couple of occasions that she wants to be a drag queen. Why wouldn't I want to support an interest in something that is so creative, both in terms of the artistry of makeup and fashion and in terms of how quick-witted you need to be to be a successful queen? Why wouldn't I want to encourage my daughter to embrace the diversity the world has to offer? Drag is just a small part of that, but like all members of humanity, drag features a diverse group of individuals who come from different countries and walks of life.
So, to the queens my daughter is super stoked about meeting, brace yourselves. She's fierce and she's funny. To those who embraced the video, thank you. To those who admitted they wished their families would support their interest in drag, you've touched my heart and have given my daughter and I further realize that we need to keep working on acceptance for all in this global community.
lgbtq