1143 days
To my older sister.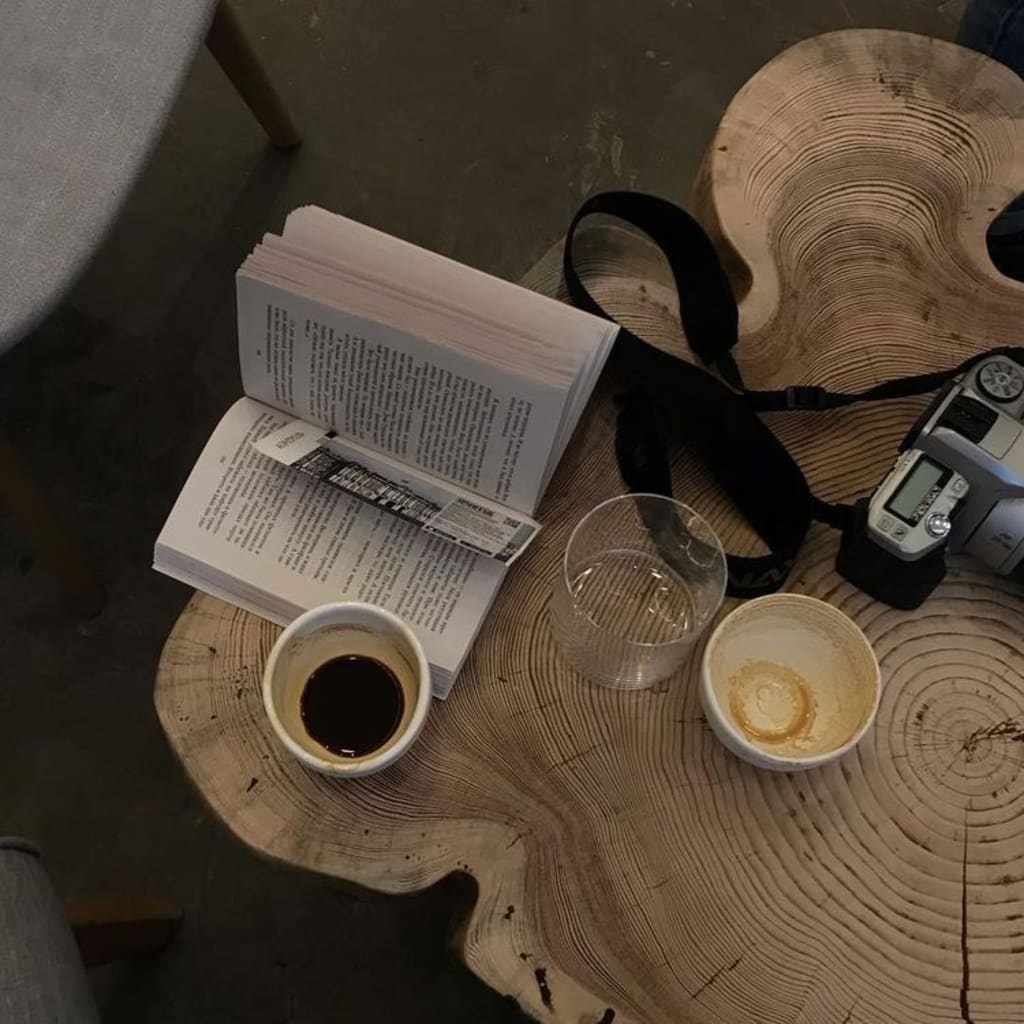 Hello, L.
I know it's been a while since we last spoke, so here I am writing this letter.
I'm sitting at our favourite cafe near our old house. I'm listening to your favourite singer, drinking your favourite Kale Kick smoothie and enjoying freshly baked chocolate croissant. The same way we used to when I was younger.
It's been 1143 days since I last saw you, since our last hug, since our last late-night conversation about life. Do you remember how we used to go hiking every Saturday or how we made pancakes for the family on Sundays? Or how you taught me to ride a bike, paint, read, and write? I remember how your room always smelled like vanilla and cinnamon. And I remember how our mum was always mad at you for leaving your clothes everywhere. Or whenever I was upset, you'd come to my room with ice cream to binge-watch Friends for the 1000th time. I remember it all.
I drink green tea before going to bed every day because that's what you used to do. I still go hiking every Saturday and bake pancakes on Sundays. But it's not the same without you, but I still do it because it feels like you are doing it with me.
I chose to go to the University of Bath instead of Durham because you went there. I was going to quit playing field hockey, but you were the one who taught me how to play it.
I have brunch with Jack at your favourite restaurant every time I come home. We had it yesterday. We always order the same thing. We should be bored of eating it by now, but as you once said: "French toast is life". If you are wondering, Jack is doing fine; he's getting engaged to Anna. I've met Anna, they look happy, they look in love. But he still misses you.
I miss you too.
Our mum says that I look more and more like you. I'm not surprised, to be honest. It's funny because if she had told us the same thing four years ago, I would've hated it. But now I don't.
You taught me pretty much everything that I know. You made me the person I am today. Do you remember how we made eachother lists of books to read? I've made a list of books that I think you'd like.
I've finally watched Back to the future 1 and 2. You can stop hating me now. I still haven't watched Mamma Mia, but I will at some point because I promised you to watch it before I'm 20. You've missed quite a few Marvel movies premiers, but I've watched them all. Don't be jealous.
I had my heart broken again, but this time you weren't there for me. Remember Dan or Mr Pillow? Yeah, he was the one who broke my heart. You were right; he wasn't the right guy for me. I should've listened, but you know how I love doing the opposite of what you tell me to do. I think I've learnt my mistake. Or maybe not. Only time will tell.
Also, you've missed the pandemic. Lucky you. You've missed a lot of lockdowns and quarantines. You've missed all the fun of being stuck in the same house with our family for months. Your room was my safe space. Timmy wanted to make it his game room, I refused. We had a big fight. I won with our mum's help.
I spent most of the lockdown in your room. I promise I didn't touch your make-up. I might have used all the paint that was in your room. Also, I might have moved your record player to my room and taken your vinyl.
I wrote a poem for your 25th birthday. It was cheesy, just how you liked it. It made everyone cry. I wish you could read it one day. Our mum keeps all your poems in that pink glittery box that we've made for our "love letters" when I was five and you were eleven.
I don't know what to do for your 26th birthday. I don't know what you would've wanted me to do. There are too many things I wish you could do with me, too many places I want to go to with you, too much tea to spill. There are so many things I wish you could still teach me. Also, there are a few things I could teach you.
You are the best older sister. You always will be, no matter what. You gave me the best pieces of advice and the worst ones. You pushed me to work harder and dream bigger. You taught me patience, kindness and empathy. You made me fall in love with literature and music. You always told me to be true to myself. You loved me just for me, no matter what.
After you left, I learnt to appreciate life even more. Even when you left, you still taught me something. You taught me to cherish every single moment with people I love because it could be the last one. You were my most significant support, my inspiration, my mentor, my best friend, and probably my nemesis too. You were there for me when I was upset. You supported me when I struggled. You taught me to fly again when I broke my wings. You taught me how to love and what it's like to be loved.
L, you brought so much light and joy to this world, and you took it all away when you left. I don't know how you managed to be everyone's sunshine on a rainy day. I wish I could hug you and tell you how much I love you for everything you've done for me.
You will forever be Scott to my Stiles.
Love you always,
Little L