10 Family Summer Date Ideas
Looking for some ideas of things to do as a family?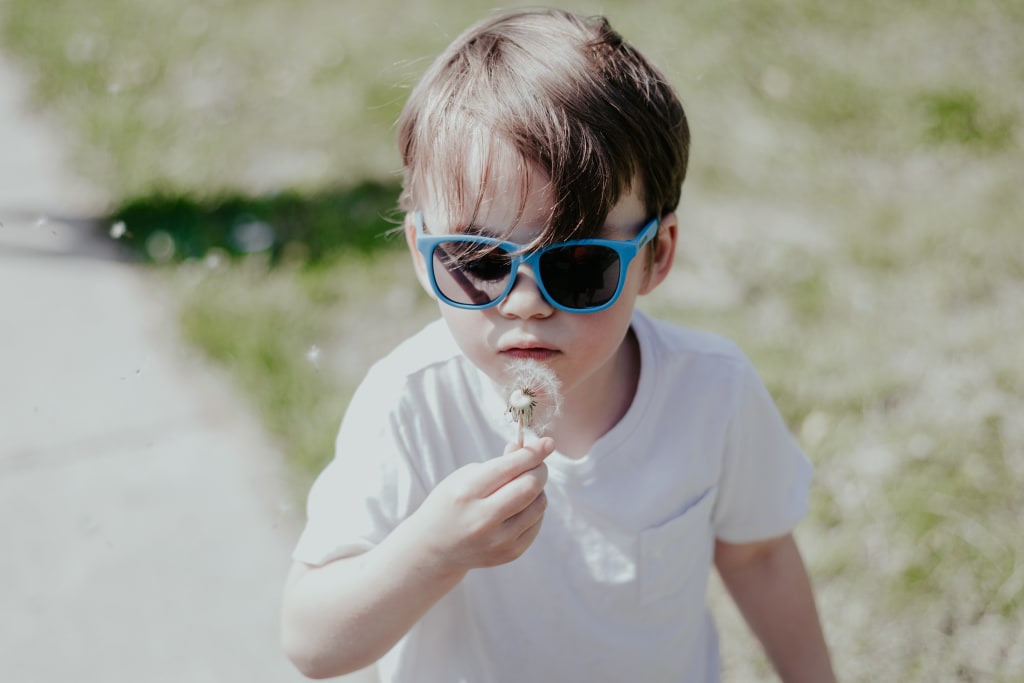 We get stuck in the every day of raising a family. We get stuck between our beds, the backyard and the back and forth trips to the grocery store for that item we forgot again. (milk! adding it to the list for the third time this week.)
We make dates for my husband and I but we've realized, we need to make plans for dates for the kids and us. We see them every day, play with them every day but there's something to be said for getting out and making a day of something. It's like a date with your partner - it connects you a little bit deeper even if you already see each other daily.
After a day out, our talks are light and the buzz of getting out tires out the kids. The day seems accomplished and rewarding.
So, if you're looking for some inspiration of what you can do with your family this summer - look no further! I've got a list of budget friendly ideas because we are perpetually on the never ending budget!
1. THE PARK & PICNIC DATE: Free
Kids love this! I don't know about your family, but lunch and snacks, the kids usually eat on their own, at the table. My son, LOVES when we pull out the blanket, pack some food and head to the park for a picnic. We do it once and he wants to do it every day! We sit together, eat together, and then I watch him play in the park or I'll join him the park while my husband swings with our daughter. This date never fails to be enjoyed!

2. THE BEACH DATE: tank of gas
We are lucky enough to live about 30-40 minutes from a few beaches. My oldest is a lot like me – if he could find a way, he would live in the water forever. The beach is always a big hit! Unless you have older kids, I wouldn't go there to relax! This date is roughly just the cost of a tank of gas if you are close to a beach like we are.
3. SWIMMING: Free to under 50$
If you've got an outdoor public pool you can generally go swimming for free with the family or for a small family it might cost between 15-40$. We went swimming the other day - between the sun, the pool and running around – my kids slept until 9:30 the next morning! Not that sleep is the goal but who doesn't love a couple extra hours of shut-eye!?
4. DRIVE-IN MOVIE: 25$ or less
This is one of my favorites. Taking kids to a theatre movie makes me a little anxious. We have to be on alert for crying, not running around, getting bored and shuffling out of our seats to go home, making a mess etc. In a drive in, all those worries fade away. I've never seen drive in movie prices more than 20-25$ per car load. The kids can free-range around the car (which, since they never get to do, this is awesome for them), we can get blankets and pillows and sit in the trunk to watch, or watch from the front seats. If they want to talk loud, cry, melt down or fuss – no one can hear you! If they make a mess, it's your car! If they get bored, there's no struggle to get them out of the theatre. Just strap them in and head home!
5. FOREST HIKE/WALK: Free
Doesn't have to be in an actual forest if you don't live near one. We have a great trail beside our house, someone has built up sticks and logs into forest forts for kids to play in, there's knocked down logs for the kids to balance on. It's a short trail but there is a lot to do for a quick family date. We'll take the dog and head out. We usually do this one when my husband has to go to work soon and we can't be out for the whole day.
6. NEAR-BY LANDMARK ROAD TRIP: Gas+
Where we live we are literally overflowing with museums, historic buildings, art galleries, old trains, farmers markets, historic sites, lighthouses and more! If we want to go see something, it's not hard to find. Check out your nearest landmark or cool attraction and go at it for an afternoon!
7. MINI GOLF: varies
My husband is dead set on teaching the kids golf. While they are still under 5 – he'll settle for mini golf, haha. This is a fun one. There's always families there, other kids, and the courses are usually fun for the kids while you bring out the competitiveness with your partner!
8. BACKYARD CAMPING + FIRE: Free + the marshmallows
Bringing everyone camping can be a lot. We love it but it's just as fun for the kids to be sleeping in the back yard – new places to do common things are usually a hit with kids! Set up a tent, sleeping bags and grab a bag of marshmallows to roast over the fire pit. On the plus side, if you need the washroom you can just head inside!
9. ICECREAM: Under $40
Ice cream is a staple in our house and luckily we live beside this really cool, small town, outdoor ice cream joint. We head there at least once a week to fix our craving. Ice cream at home is great but ice cream outside the house makes it a mini adventure for your family!
10. ASK THE KIDS: Varies
Sometimes, I get stumped for ideas of what we can do. My simple solution: ask the kids. Who knows if they want to go somewhere or if they just want some family cuddle time. Last time I asked my son what he wanted to do, his answer was "go swing on the porch swing with me." Simple and we got to chat for a good hour while we swung. They have ideas – ask them too!