Why you shouldn't become a UX Designer
It's not for everyone.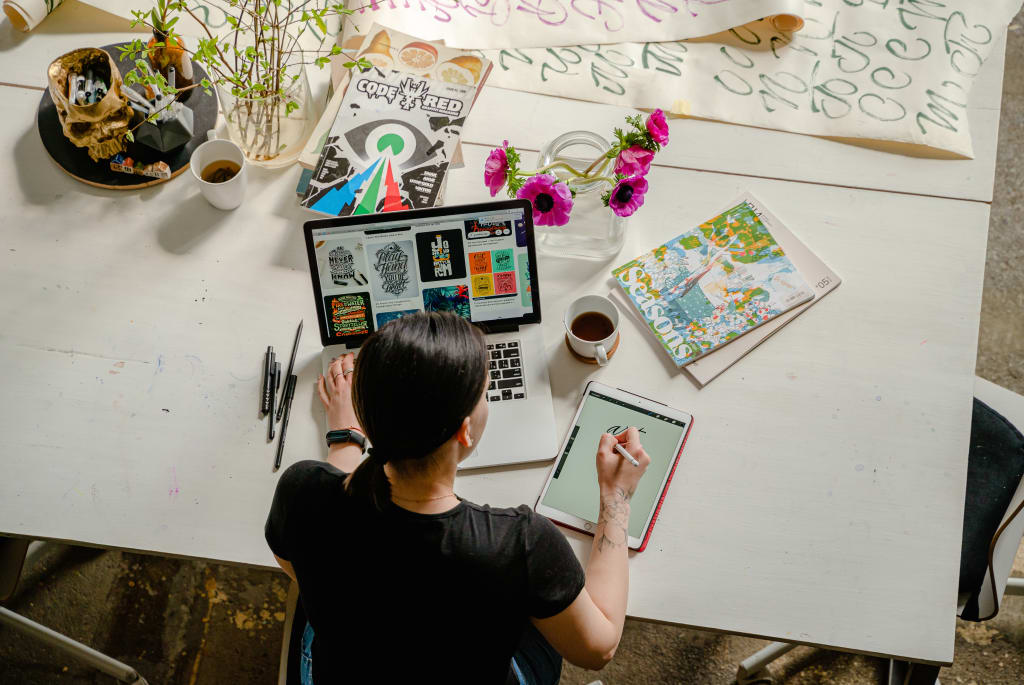 Anthony Shkraba from Pexels
I'll preface this by saying UX is a great field. There's a lot of potential to grow as a person, a creative and problem solver. That being said, I've been thinking a lot more about why some people probably shouldn't work in this industry.
Everyone working in UX has gotten asked by friends, family members, strangers, potentially other coworkers within your company (and team) what exactly we do. It's a fair question, outside of tech the concept of UX is fairly unknown.
Sometimes, I have a conversation, other times I just say I'm a graphic or web designer. That usually leads to people asking me to build their website for $50.00 or make them a logo. It's all give and take. That being said, having answered the question more than a few times in my life I've noticed many people have strong misconceptions of what it takes to be a UX designer. Maybe it's the way I explain it. After explaining many people think it's easy to get into UX and that it's something they'd also like to pursue. But, should they really?
It's not that easy
How many people are hearing half-baked versions of the truth of working in UX?
"That sounds easy enough," he'd said, "so how do you find these kinds of jobs?." That's one of the most recent responses I've received to this question. Of course, once he asked I went into more detail saying you'd need a resume and portfolio with some case studies, personal projects or freelance projects. He then asked what are case studies. I got into detail about user research, personas, wireframing and the entire nine yards. Shortly after he'd said, "Oh wow. I just wanted to make money easy, lol. Maybe, I'll just sell drugs."
I wouldn't say the drug sale industry particularly easy to get into either, but I've never tried. So, I wished him the best.
That being said, it made me wonder how many people are hearing half-baked versions of the truth of working in UX and getting into it for all the wrong reasons. Let me be clear, it's not a bad thing to want to make a lot of money, doing something you enjoy. The issue is that people are under the misconception it's easy.
The combination of Youtube UX content, Twitter success stories, Bootcamp sales pitches and all of our half-baked responses to, "so what exactly do we do?" have given people an impression this entire process is a lot quicker and easier than it is.
Working in UX can be a lot of fun and can be a lot of money, but if you're interested in "quick" or "easy" success there are definitely easier fields to make good money in. I don't know what they are, but UX really isn't that easy.
It's not that much money right off the bat
I'm not sure who to blame for this. Much of the UX content I've consumed over the years has been pretty transparent about what people in UX make.
If you're getting into tech in general, it's highly likely your first role will be an internship. Now, how much you'll get paid depends a lot on the city you're living in. However, internships, in general, don't pay very well. Your internship year will be the least amount of money you'll make for your entire career. When it comes to getting into this industry it's a necessary part of the process. I'm not saying everyone will necessarily need this step, but most of us did. Along with the time it takes to study, create your resume, portfolio and apply for jobs is an additional year before you make the "big" bucks.
Also, remember the "Big Tech" money is largely in the U.S. Make sure you're aware of how much you'll actually be making in your city.
It's a lot more work than you think
The average UX Design workday doesn't have as much "designing" as you'd imagine it does
I take responsibility for this by how I describe UX to people. I do tell people that it's just making designs and layouts for changes, updates or new products before it gets moved to development.
That's part of the story, of course. But any designer knows that that's a small part of the actual volume of work we end up doing. When you work in UX, you're a part of creating a layout that appeases a ton of people before it ever gets to development. There's a lot of approval, considerations, meetings, iterations, redesigns, information and moving parts that designers take into consideration. It's really not just making colourful boxes in Figma.
I'd even go as far as to say, the average UX Design workday doesn't have as much "designing" as you'd imagine it does. Sometimes, it's hard to find time for design in the midst of all the other parts of the process. If you're anticipating just designing a webpage and leaving it at that, you're sadly mistaken about the entire process digital product goes through.
As I said, I'd never discouraged anyone from joining this field. I'd just like people to know it's not easy, quick money. Like any career transition, it'll take time.
Many well-known UX influencers, and lesser-known ones alike, gloss over some of the realities of the field. Some people also just don't give the entire story of their success. I'm not saying it's good or bad, it's just important to set the record straight. Switch for the right reasons, and you'll be happy you did.
stem
About the author
Reader insights
Be the first to share your insights about this piece.
Add your insights