Why Ebooks are the Cheapest and most Effective way to Learn
ebooks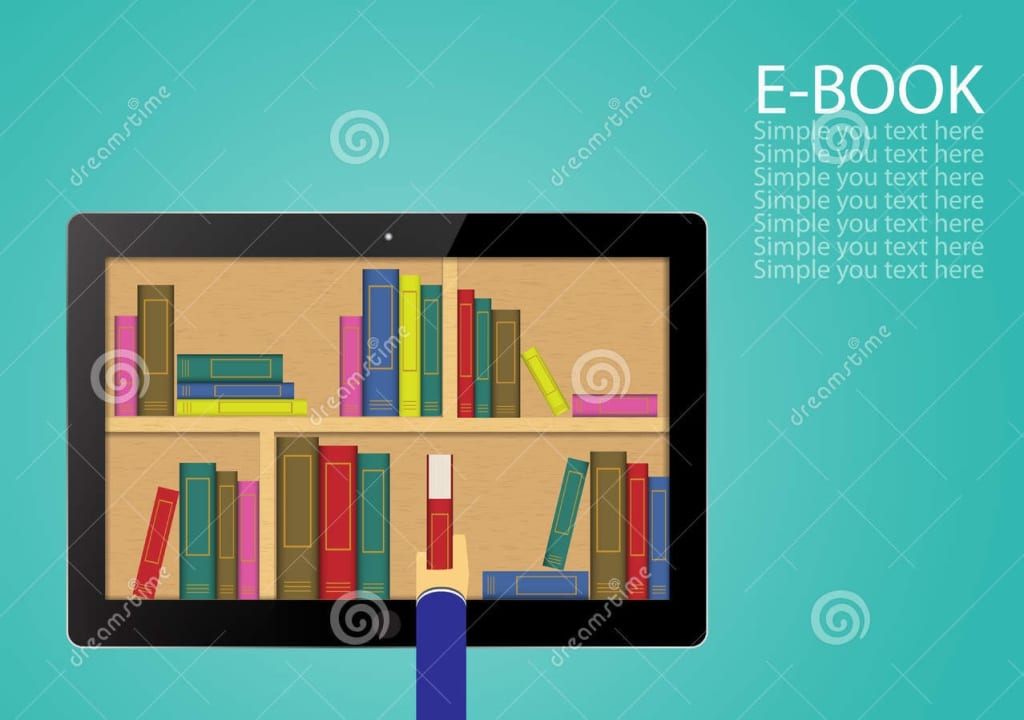 If you're looking to improve your career or just get ahead in life, learning new skills can be an incredible way to do so. The tricky part of this is making sure that you're investing your time and money wisely—it's easy to waste both, especially if you're making uninformed choices about where and how to learn. But if you want to learn effectively, then e-books are the best choice. Here are four reasons why e-books are the cheapest and most effective way to learn today.
While paper textbooks are affordable, they have their drawbacks—namely, they take up space in your room and can be costly to replace when something happens to them. E-books are the alternative that provides students with all of the benefits of traditional books, but without any of these downsides. Read on to find out more about e-books as well as why they're a great way to learn at school and beyond.
E-books have come a long way since their invention in the 1990s. They're now considered to be one of the best methods to learn new things and improve your skills, whether you're learning how to write your first novel or create computer programs. E-books are inexpensive, easy to access and adaptable to anyone's schedule because you can read them when you want and how much you want.
E-books have been around since the 1980s, but they're experiencing a resurgence in popularity, as more and more people turn to their electronic devices to read books, magazines and newsletters. Not only are e-books more convenient than paper versions of the same
information, they're also less expensive and can be accessed almost immediately with just one click of the mouse or tap on the screen. If you want to learn more about learning techniques, how to create your own online course or how to be an effective salesperson, consider an e- book over its paper counterpart.
If you're looking to take your knowledge and skills to the next level, e-books are one of the most cost-effective ways to do so. That's because they don't require any time or money wasted on commuting, printing or shipping costs. E-books are also convenient – they can be read on your computer or mobile device, can be downloaded and read anywhere, and can be updated periodically as new information comes out.
As someone who has worked in the field of education for many years, I'm no stranger to books—both digital and paper. While I still enjoy reading hardcover books, there are many advantages to ebooks that make them my preferred option for learning new skills or brushing up on an old one. And the fact that ebooks are often cheaper than their paper counterparts makes them all the more appealing! Here are five of the biggest advantages ebooks have over print books when it comes to educational materials, and how you can use them to your advantage when studying or teaching yourself new things.
Paper books aren't going away any time soon, but e-books are increasingly becoming the go-to learning resource in many areas of study. There are several reasons why learning through e-books has become such an attractive alternative to the standard paper book format, but one of the biggest factors has to do with cost and convenience. In this blog post, we'll take a look at some of the reasons why e-books are so effective for learning and why they're quickly gaining popularity as the more affordable and convenient choice.
Advocates of e-books will often argue that they offer significant advantages over their traditional paper counterparts, with many pointing out how you can carry as many books around in your pocket as you like and get access to books at any time of the day or night
without needing to travel anywhere to do so. For anyone that's ever tried to learn anything from an ebook, however, it won't come as much of a surprise that these benefits are often overstated.
It's no secret that the rise of technology has made life easier than ever before. Smartphones help us stay connected with friends and family, and laptops allow us to get our jobs done faster than ever before. But there's one benefit that most people don't think about—the benefits of e-books! E-books are not only cost-effective, but also more convenient than paper books when it comes to learning and education in general. Here are just a few of the ways that e-books can help you become smarter and more efficient than ever before!
About the Creator
I have been a vegetarian for 15 years and I believe that plants are not only our food but also our medicine
Reader insights
Be the first to share your insights about this piece.
Add your insights