Why All-In-One Online Learning Platforms For Courses and Schools?
Start teaching in seconds.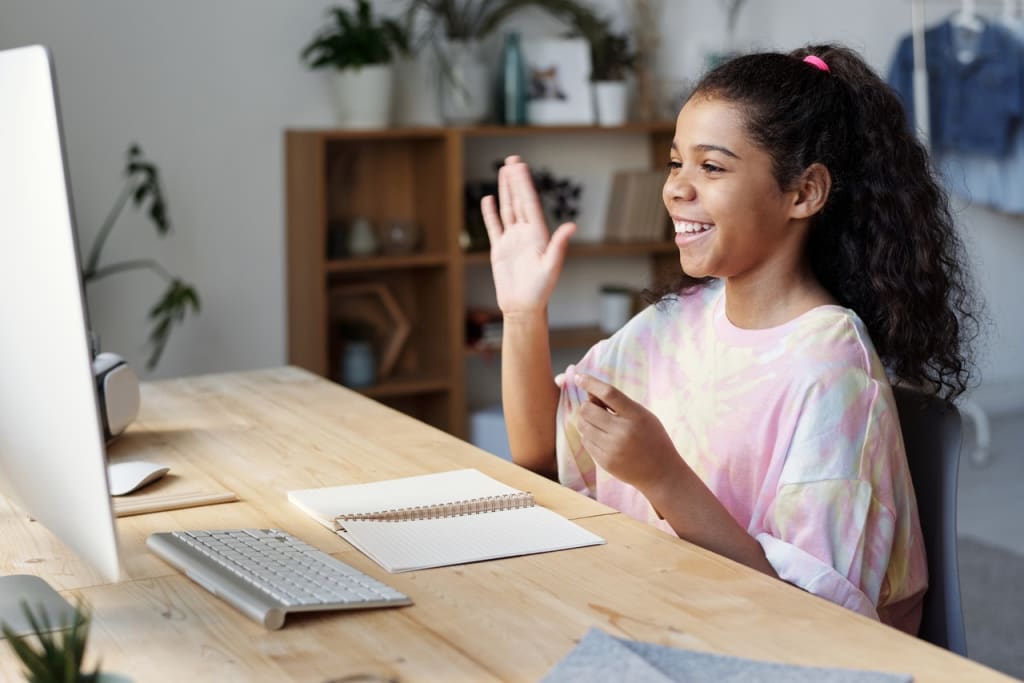 Online learning platforms for courses
Online learning platforms for schools have gained significant importance in recent years. These platforms make learning easy and accessible, allowing courses and schools to manage the entire process from the same place.
All-in-one online learning platforms for courses are an important advance in the transition of learning from physical places to digital platforms. Now, people are capable of receiving information irrespective of their place or time thanks to digital innovation in education.
Let's explore what these distance learning platforms are like and what benefits they provide.
Basics of all-in-one online learning platforms for schools and courses
All-in-one online teaching platforms provide all the capabilities and features that schools and instructors require in the educational process. With 100% cloud technology, online school platforms facilitate communication and training without the need for investments on:
servers,
technical personnel
and infrastructure.
They combine all the necessary features to conduct formal education completely online or hybrid. These platforms simplify the organization of online studies and teacher-parent meetings. Moreover, the system can be customized with the schools and courses' own web addresses and logos to build brand awareness.
With all-in-one learning platforms for schools and courses, you may establish your branded online school or course with minimal work and cost!
How do the best distance learning platforms help you?
While transforming your physical teaching space into the virtual world, all-in-one online learning platforms help you a lot.
How?
They enable you to easily organize the whole educational process with one click. Regardless of students' age or ability, there are many suitable online learning platforms for middle schools, high schools, or universities.
You may arrange live lectures, webinars, and web/video conferences. During the courses, you can divide students into groups and allow them to collaborate. All sessions can be stored in these platforms automatically and accessed whenever. With gamification technology and user-friendly interfaces, they will make learning both easy and fun.
Make communication easier and quicker.
Both during online and hybrid education, it is critical that instructors and students communicate with one another. With all-in-one online teaching platforms for schools, you can maintain social interaction through video calls between instructors and students as well as instant messaging.
That's not all! Just, upload video lectures to the system and let relevant users access them easily. You can also allow your students to ask questions on your videos and increase interaction.
Looking for a platform? With Vedubox Live, instructors can teach their students whenever and wherever they want. Vedubox Live offers a good quality virtual classroom environment with Zoom, Google Meet, and MS Team integrations. Students can join the training from any device they want. Check it out.
Prepare online exams, tests, surveys, and homework.
Exams and tests are an essential component of learning, and distance learning platforms for courses may help you digitize them.
Here is how to start: first, create question pools with an unlimited number of questions in different formats such as fill in the blanks, sorting, multiple-choice, written, matching, or true-false. By categorizing these questions as you want, you can easily prepare online tests and exams. Moreover, you can trust the safety of online exams with the presence of a supervisor during tests. Sounds well?
With Vedubox's Student Portal, you can make the learning process more practical for your students. You may receive feedback from students through surveys within the system, deliver news, and give assignments. All together.
An easy management and tracking system.
The all-in-one online learning platforms allow you to assign roles such as instructors, administrators, students, and parents. Additionally, it's possible to add any number of users to the system.
Moreover, you can automatically get reports of the student progress, and test and exam results. And also, these platforms enable tracking where your students are in the educational process. You may even give online certificates to your successful students.
To make online education more productive and successful, Vedubox LMS includes training and content management tools. Thus, it is possible to manage course and content management from a single system.
Why choose Vedubox online learning platform for your courses and schools?
Vedubox brings together the most advanced technologies for schools, tutors, and courses. We also offer a unique user experience that is evident by the number and quality of our customers.
You can explore more about Vedubox's features and check out the 14 days free trial for yourself. Vedubox distance education platforms will increase the efficiency of your courses or educational institutions.
You should also check out Vedubox's sales portal to reach a far bigger audience for your training and courses. With Vedubox, you can sell training in the system using Iyzico and PayPal. Vedubox does not charge commissions on payments.
In all these processes, the 24/7 expert support team is ready to assist you.
The all-in-one online teaching platforms for schools are essential in managing the teaching process. Having everything you need in one platform simplifies your work. Moreover, these platforms for schools will allow you to save time, effort, and money without sacrificing quality.