What are the Duties of a Licensed Practical nurse? How to Get Started?
Duties of Licensed Practical Nurse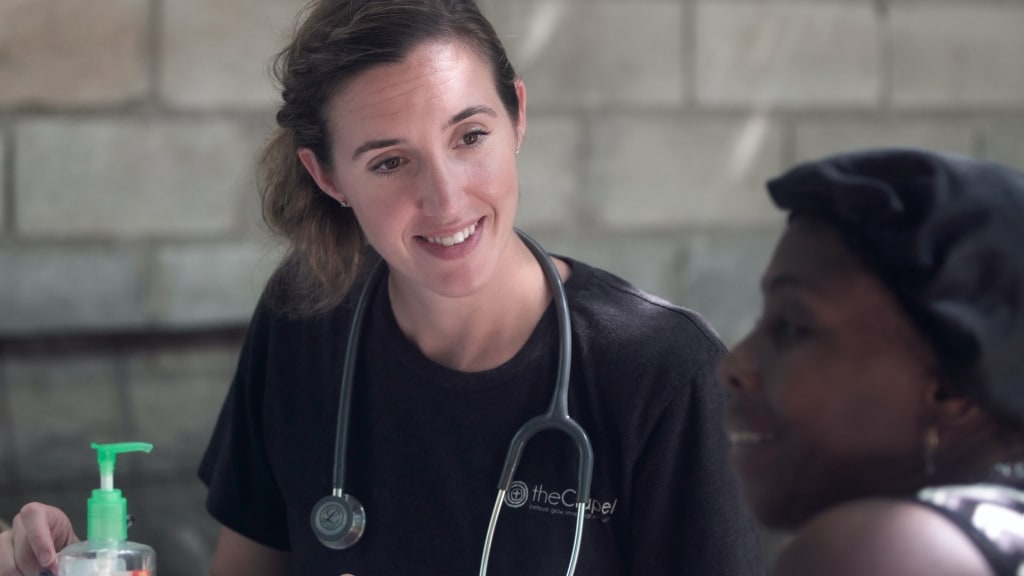 Are you planning to enter the healthcare industry? If this sounds like you, consider getting your LPN license. As the healthcare industry continues to be one of the fastest-growing industries, the demand for healthcare professionals, including nurses, has also increased.
Licensed Practical Nurses (LPNs) play a significant role in the healthcare system by providing primary care to patients under the supervision of Registered Nurses (RNs) and physicians. If you are interested in a career in nursing, enrolling yourself in a Practical Nurse (PN) Program can be a great starting point.
Continue reading this post to learn more about the duties of an LPN, how to enter this profession, and how to choose the best training center to learn the required skills!
Duties of an LPN-
Licensed Practical Nurses (LPNs) are healthcare professionals whose daily responsibilities may include -
Taking vital signs.
Administering medications.
Helping patients with activities of daily living (ADLs) such as bathing, dressing, and eating.
LPNs work in various settings, including hospitals, long-term care facilities, clinics, and home health care agencies. Depending on the employment opportunities, they may also work in specialty areas such as pediatrics, oncology, or geriatrics.
Next is how you can enter this field. Continue reading this post down below!
How to get your Practical Nurse license?
To become an LPN, you must complete a state-approved practical nursing program. In some states, passing the Practical Nurses registration examination is important.
Fulfill the basic requirements
Before applying to any training course, you must meet the program's minimum admission requirements. These requirements may vary from program to program. But, generally, it may include-
A high school diploma or GED.
Completion of prerequisite courses (such as anatomy and physiology), if required.
Other specific requirements, such as a minimum score of Essential Academic Skills or any entrance exam, if required.
Enroll in the licensed practical nurse program near your place!
Once you complete the program's admission requirements, you can enroll in this course. You can get this training from vocational schools, community colleges, technical schools, etc. Generally speaking, this program takes 12-18 months to complete and includes classroom instructions by well-trained teachers. Some centers offer hands-on training to their students as well.
This course mainly covers topics such as nursing fundamentals, pharmacology, anatomy, physiology, and nursing ethics. Moreover, clinical practice allows candidates to apply their knowledge and skills in a healthcare setting.
Prepare well to pass the examination (NCLEX-PN).
After completing this program, you must pass the National Council Licensure Examination for Practical Nurses (NCLEX-PN). After passing the examination, you can become a licensed nurse. This examination is designed to test your knowledge and competency in nursing practice.
The NCLEX-PN exam is computer-adaptive. That means that the difficulty of the questions adjusts based on your performance.
After passing the NCLEX-PN exam, apply for a License.
Once you pass the NCLEX-PN exam, you can apply for LPN licensure in your state. The process for licensure varies from state to state. Depending on your state's requirements, you may be required to submit an application, provide proof of education and pass the NCLEX-PN exam, and pay a fee.
Now, you got the license! Congratulations!
Make sure you fulfill the educational requirements and pass the examination. For that, you need to prepare yourself well for it. And how can you get help in exam preparation? You can consider taking admission to one of the best institutes near your place that offers an accredited practical nursing program!
How to choose the right LPN training institute?
Choosing the right training institute is essential to your success as a licensed practical nurse. You need to consider many factors while selecting an education center.
Here we are sharing some tips on how to choose the right one!
Check the accreditation of a center-
It is important to select a course program at an institute accredited by the New York State Education Board. If the state board accredits the center, it means it meets specific quality standards. That means an employer can easily recognize your degree while hiring. Moreover, you'll be given preference over others who have not yet completed the training!
Search for a renowned institute-
Choosing a reputable school with a good track record of producing successful LPNs is important. You can read the reviews and testimonials posted on their website.
Enquire about cost-
LPN programs can be expensive. And so the cost is an important factor to consider. You can look for practical nursing programs that offer financial aid options or scholarships to their students.
Location of the institute-
Always consider the location of the center where you wish to enroll in the program. Look for programs that are convenient for you to attend and fit your daily schedule. Some institutes may offer online classes or evening/weekend classes as well. So, you can find one such institute if you are busy and wish to get training classes during evenings or weekends.
Job placement services-
Look for an institute that offers student career services. This service can help you find employment after completing the educational and training requirements.
Accreditation exam pass rate of an institute-
You can look for an institute with a high pass rate on the NCLEX-PN exam. A high pass rate indicates that the instructors at that institute offer a program that adequately prepares its students for the licensing exam.
So, what are you waiting for? If you choose this career path, do not delay further. Search for the best training center near your place by keeping in mind the above-listed factors. Enroll in the practical nurse program in the right institute and jumpstart your career as an LPN.
Reader insights
Be the first to share your insights about this piece.
Add your insights