What Are Internet of Things, Blockchain, and Their Commercial Benefits?
IOT & Blockchain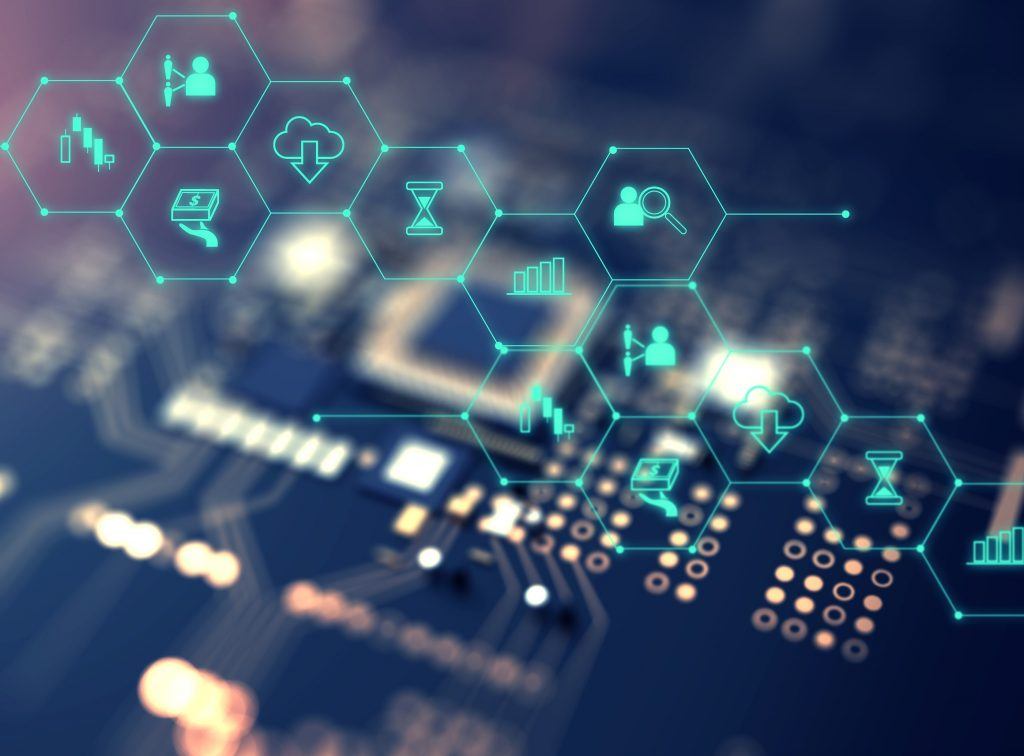 Internet of things
Understanding the Internet of Things is becoming more and more important for professionals as it expands quickly. Many individuals don't know what IoT (Internet of Things) actually is, what an IoT platform is, or how it may be used to enhance company tactics.
In what ways does the Internet of Things work?
Professionals need to understand the Internet of Things more and more as it develops swiftly. Many people are unaware of what IoT (Internet of Things) is, what an IoT platform is, or how it may be applied to improve business strategies.
How does the Internet of Things function?
Four elements are combined in an internet of things system: sensors/devices, connectivity, data processing, and a user interface.
Sensors: Gather outside data from the gadgets and send it to the cloud.
All devices must be connected to the cloud using one of several different technologies, including Wi-Fi, Bluetooth, the internet, Ethernet, etc.
Certain applications choose the connection method to use.
Data processing: After the data is transferred from the individual devices to the cloud, software processes the data and takes an action to instantly issue alerts and modify the devices without the user's intervention.
User Interface: The device's alert will assist users in inspecting the system and making any necessary adjustments before the data is sent to the cloud and returned to the device.
IoT platform enables cloud-based application and services: An IoT platform is a multidimensional piece of technology that simplifies the distribution, operation, and automation of connected devices throughout the Internet of Things.
By utilizing flexible connectivity options, enterprise-grade security procedures, and powerful data processing capabilities, it explicitly connects your gear, regardless of how varied it may be, to the cloud.
The middleware that links remote devices to user applications and manages all communication between the hardware and application layers is known as an IoT platform.
The fundamental commercial benefit of IoT platforms is their ability to connect common devices to cloud-based services and applications. IoT are growing as the number of smart and wearable devices is steadily rising around the world.
Although its advancement is exciting and promises transformation that will have a profound impact on the globe, it is not without weaknesses and has given rise to some security concerns.
Another emerging technology, Blockchain, might provide a solution to this security issue. The distributed ledger technology known as blockchain is all that is needed to address security issues. By eliminating the middleman, blockchain technology enables direct transactions. Because these transactions are recorded cryptographically, they are unchangeable once they are made.

Every industry has adopted blockchain technology, which has a countless number of uses. Blockchain might be the answer to a number of problems with the IoT security breach.
But why is blockchain technology necessary for IoT to secure its data flow?
IoT can be secured using blockchain
Due to their internet connectivity, all IoT devices are potential targets for hacking or cyberattacks. Thermostats, smart lightbulbs, smart watches, and other gadgets are frequently updated and developed, making them particularly vulnerable. Without blockchain, the risk of assault will increase in line with technological innovation. IoT that has been integrated with blockchain technology can be protected from online threats.
Blockchain is a practical option for security devices since it keeps track of transactions, saves the information in decentralized locations, and cannot be changed or erased.
Blockchain is cost effective
It is the ideal design for the IoT because of the security. By reducing single points of failure, it creates a more robust ecosystem for running devices. Blockchain enables the independent operation of smart devices without the need for centralized authority by maintaining a certain, completely secure record of communications transferred between IoT smart devices. The processes are automated via blockchain.
Decentralized, with no middleman.
This means that by handling processes directly, blockchain technology can save expenses. Third parties are not required, and the money saved can be applied to other crucial business issues. But, the Internet of Things is the vehicle for hyper-connectivity in the commercial sector, so this is just the beginning.
You may watch, assess, and automate with the help of the Internet of Things in ways that will significantly enhance operations and produce new business models.
Now that you know why blockchain is essential for IoT, read on to see what advantages IoT has for businesses
data-driven judgments Making the right judgment is easier the more info there is. Without having to check, you can determine which component is needed and which parts you are running out on, which not only saves time but is also helpful.
Saving time and money: Due to monitoring, the time wasted on the number of trips is saved. It is economical, because, this technology might readily substitute humans who are in charge of monitoring and maintaining supply.
Boost company prospects: IoT opens up new business opportunities and enables businesses to capitalize on novel revenue streams created by advanced business models and services.
IoT promotes innovation, shortens the time to market, and increases ROI.
Enhances organizational productivity: Any business' performance is directly related to its ability to produce profitable results.
IoT enables employees just-in-time training, improves labor skills, and reduces skill mismatches while boosting corporate productivity.
Enhance customer experience: Accurate consumer insights may assist you in making educated decisions about who and when to target, as well as the budget to support those decisions.
At the end of your buyer's cycle, IoT solutions help you better understand the customer by replacing quantitative data with qualitative data.
About the Creator
On stop Tech-News is a tech enthusiast and writer who provides expert analysis and insights to stay up-to-date in the fast-paced world of tech.
Reader insights
Nice work
Very well written. Keep up the good work!
Top insight
Eye opening

Niche topic & fresh perspectives
Add your insights