Weekly Horoscope: Check Astrological prediction from 30th Jan to 5th Feb 2023 Part-1...
Bejan Daruwala's son Chirag Daruwala writes down weekly horoscope predictions on HindustanTimes.com. Find out what the planets have predicted for these signs from 30th January to 5th February 2023.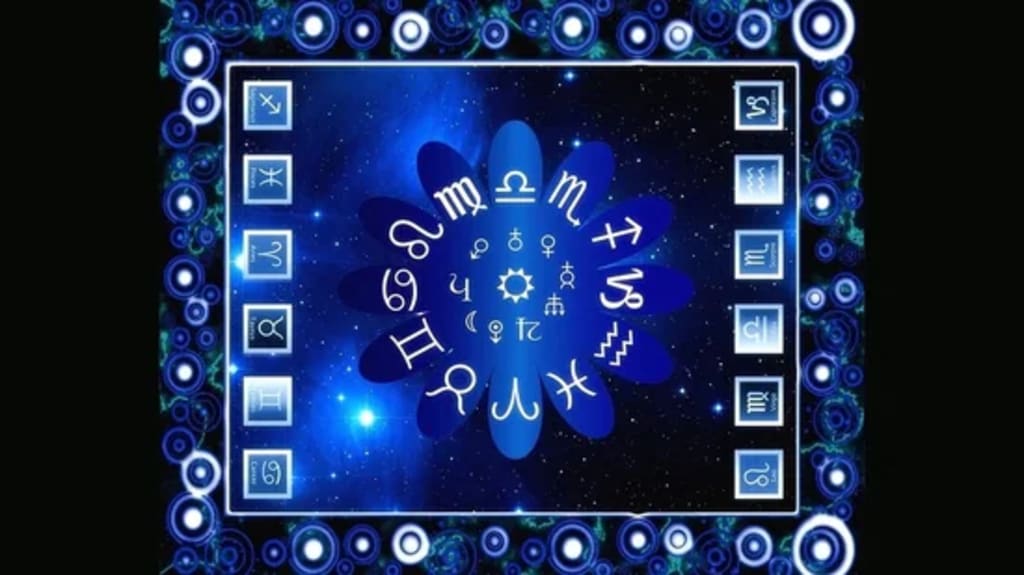 Aries Ganesha says this week will be favorable for you. Thus try to utilize all the opportunities that come your way. Gradually, you will be able to differentiate between people who love and care about you and those who wish the worst for you. Your family will cooperate with you a lot, due to which you will also get good guidance in life. During this, you should take care of your parents and their health from time to time. You may get many surprises this week, especially from strangers. Take care of your siblings and children and listen to whatever they tell you. Pay serious attention to your work and work as hard as you can. If you do something special now, you will be able to live a stable and happy life ahead. This week your higher officials will also see whether you have completed all the work or not, so try to be punctual. This time will be beneficial for the students associated with the scientific field. You need to organize your finances better. Otherwise, you could lose all your savings in no time. Apart from this, save some money by avoiding unnecessary expenses at all costs, otherwise knowingly or unknowingly you may suffer financial loss. Try to have regular conversations with your partner as well. On the other hand, if you have been married for a long time, then you can take a step forward in your relationship. At the end of this week, you will have less work and you can relax. During this period, you can take care of the people around you and can also take valuable advice from them. Very soon you will be able to achieve massive success and lead a stable life.
Taurus
Ganesha says this week will bring some difficulties for you and your family. You will not be able to organize your work in the best way. Apart from this, you will also have personal problems due to which you will remain restless and worried. Hence, you need to be patient and remain optimistic about life. Family life will be full of quarrels and misunderstandings with your family. They will not understand your commitments in your career. However, you should keep moving forward with your work. There will be the full support of your parents, so you will get their blessings and good wishes. You need to work harder and harder in the office. Your co-workers can become a problem for you, so try to keep a constant eye on them. They may try to malign your reputation in one way or the other. Stay calm and try to build a positive relationship with them. Apart from this, this time will be beneficial for businessmen. Your finances will be very good and you can invest in profitable sources of income. However, you will not be able to increase your savings much. For this reason, when you think about your family and future, it can become a matter of concern for you. Have a good conversation with your partner so that you can get effective solutions to all your problems. This will be a favorable time for those who are still unmarried, as you may find the love of your life. This week is going to be different from all other days. During this time you will feel that everyone around you does not want you to be successful in life. Because of this, they will try to discourage you and make sure that your life is not going in the right direction all the time. Try to work hard this week and avoid all the negativity that you are facing.
Gemini
Ganesha says you will enjoy a wonderful time this week. You will have a stable life ahead, which will be good for your mental peace and happiness. You need to take care of your family members, especially elders. They will give you good advice and make sure you are on the right track. Be grateful for supportive people who understand your commitments well. Moreover, your kids will also make you proud and they will also make sure that you are happy and content. Your work will go on normally and you will be able to impress your superiors. This week they will understand your intention and promote you to a higher position. You will also get free time this week, which you can use to travel abroad. Try to concentrate on your work and complete the right projects on time. Your financial condition will be good and you will be able to save your income. This is not a good time to invest, but you will always be able to increase your bank balance with confidence and determination. Your life partner will be a loving person who will care for you and solve all your problems immediately. Try to talk as much as possible for a happy and good married life in the near future. There will be some complexity in your life, but you will soon be able to emerge victorious. The only thing you need to remember is to believe in yourself and move forward in life.
Cancer
Ganesha says try to complete all your pending tasks this week. It is time for celebration and enjoyment, so enjoy each and every moment in life. Don't think too much, otherwise, you will lose the joy of your life. Explain to your family that you are busy this week. They will try to make your further life peaceful. Still, minor disputes and troubles can be a part of your life at this time. Take care of your children and see that they follow the values of life, as well as become mature human beings. You may have to devote more time and energy to your work. There are also chances of traveling in connection with work this week. Along with this, you will also get a lot of free time when you can think about your life and your struggles. Try to give importance to your desires before anyone else. Your seniors may also be impressed by your work. Also, create ways of saving your life. Apart from this, now you can also use some luxury things. Make some new friends this weekend and improve your financial condition. Things that are going wrong will appear to be getting better. Hence, you have nothing to worry about. Things that you had not considered may come to the fore in your professional and personal life. Try to be confident when you take any decision in life. If you bring some changes in your personal life then you can get successful in the long run.
Leo
Ganesha says there may be some problems in your personal and professional life that will be difficult for you to solve. Try to be patient and wait for new beginnings. Very soon you will see positive changes in your life so do not panic. Trouble may happen, but you need to focus on the positive side. Be mindful of what your partner has to say to you and at the same time have a good time with them. Also, you need to take care of the health of your parents. Your profession will go on normally, but you need to focus on your work as much as possible. This is essential for you to understand the potential of the work you are capable of doing. Your seniors may try to distract you from work with issues unrelated to your job. Stay focused so that you can differentiate between valid points. Take care of money and spend it wisely. Otherwise, very soon you will find yourself in a very unfavorable position. Also, try to maintain savings to secure a stable life for your family. Your partner will take care of you. Try to avoid misunderstanding for the time being. Otherwise, it can have a negative impact on your personal and professional life. At this time you can also think about increasing your family. This week you will be able to do some big work. You have the ability to manage multiple tasks at the same time so try to bring out this quality. This can help you be successful in the long run. In this way, people will be able to rely on you even for important tasks. Also, you can achieve spiritual development in a better way.
Virgo
Ganesha says may this week be lucky for you and your family. There will be many such opportunities that can help you to achieve great success. However, you need to handle the situations maturely, being polite at this time. In this way, when you do something, then only people will realize that you are a great personality. Your family members need to understand your commitment to work. You will be able to convince your parents about the quality of the work you are doing. Spend a good time with the elders of your family, as they can give you valuable advice. Take care of your children and note that they are following the right direction in life. However, there is nothing to worry about as no one will be able to harm you in any way. During this, when your colleagues need your guidance, you can help them. It will also have a positive impact on your professional career. Apart from this, this time will also be suitable for the students appearing in competitive exams. Your financial condition can improve significantly. This is also a good time to increase your savings. In this way, very soon you will be able to create a good financial condition for yourself. Your partner will take care of your life problems and may also provide some effective solutions. Apart from this, keep making your partner feel special this week. You may face some problems in your personal life, but you will emerge victorious over them. This will boost your confidence and ensure that you are on the right track. Stay optimistic to achieve great success in this period.
Part -1 Compeleted....
Reader insights
Be the first to share your insights about this piece.
Add your insights