Wedding Party Games and Activities: Fun Ways to Keep Your Guests Entertained
Fun Ways to Keep Your Guests Entertained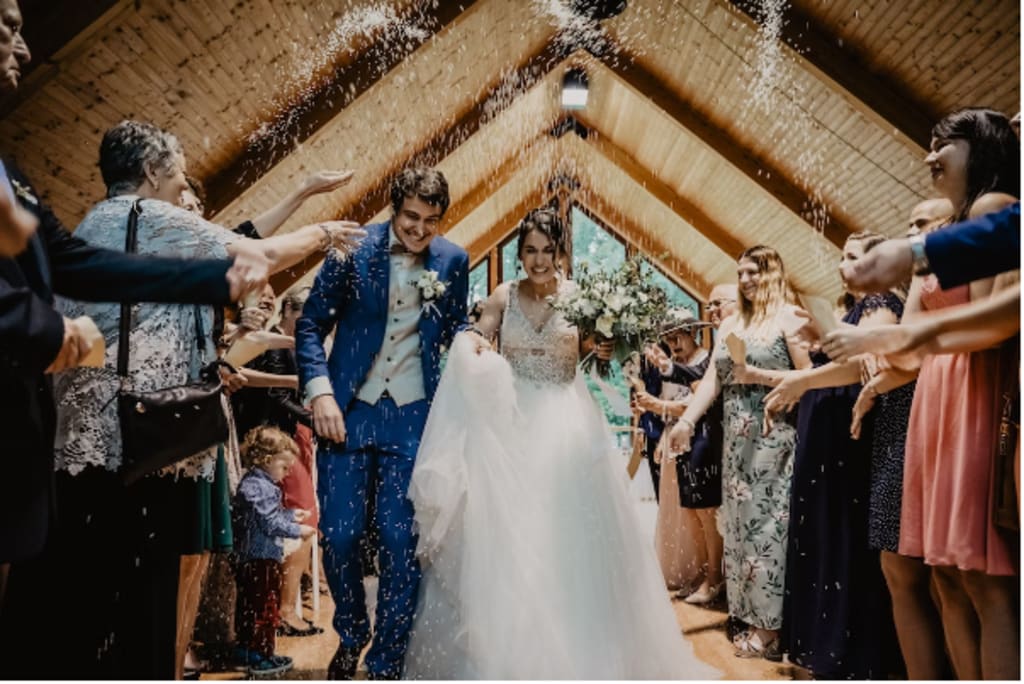 When it comes to weddings, ensuring your guests have a memorable experience goes beyond delicious food and dazzling decorations. Incorporating interactive wedding party games and activities can add an extra layer of entertainment and keep your guests engaged throughout the celebration.
The Importance of Wedding Party Supplies
To set the stage for a successful and entertaining wedding party, having the right wedding party supplies is essential. These supplies not only enhance the atmosphere and theme of the celebration but also provide the tools needed for interactive games and activities. From themed paper plates and cups to personalized decorations, wedding party supplies help create a cohesive and visually stunning experience for both the couple and their guests.
Interactive Lawn Games
One popular and enjoyable option is to incorporate interactive lawn games into your wedding party. Classic games such as croquet, cornhole, and giant Jenga can provide endless hours of fun for guests of all ages. Set up designated areas in your venue where guests can enjoy these games, complete with custom-designed signage and markers to create an inviting atmosphere. Providing a variety of games allows guests to choose their favorites and engage in friendly competition.
DIY Photo Booths
Another fantastic way to keep your guests entertained is by setting up a DIY photo booth. Arrange a backdrop that matches your wedding theme and provide props such as silly hats, feather boas, or oversized sunglasses for guests to pose with. Make sure to provide a camera or smartphone tripod for guests to capture their own pictures, ensuring lasting memories. Personalize the photo booth with customized frames or backdrops, incorporating elements from your wedding theme to create a cohesive look.
Wedding Trivia and Ice Breakers
To encourage interaction and conversation amongst your guests, consider incorporating wedding-themed trivia games and ice breakers. You can create custom trivia cards with questions about the couple, their journey, or general wedding-related facts. Guests can then form teams or compete individually, testing their knowledge and creating a fun and engaging atmosphere. Ice breakers like "find someone who" or "two truths and a lie" can also help guests connect and get to know each other better.
Musical Entertainment and Dancing
No wedding party is complete without musical entertainment and dancing. Hiring a professional DJ or live band can ensure a lively and energetic atmosphere. You can also personalize the playlist with songs that are meaningful to the couple, getting guests into the celebratory spirit. Make sure to create a designated dance floor, complete with wedding party supplies like glow sticks, confetti poppers, or LED bracelets, to enhance the party atmosphere and encourage guests to let loose and have fun.
Conclusion
Planning fun and interactive games and activities for your wedding party can elevate the overall experience for both the couple and their guests. Incorporating unique ideas like interactive lawn games, DIY photo booths, trivia games, and personalized playlists ensures an unforgettable celebration. Additionally, the right wedding party supplies, from decorations to themed tableware, contribute to the cohesive look and feel of the event. By prioritizing guest entertainment and incorporating these fun-filled ideas, your wedding party will be a cherished memory for everyone involved.
Reader insights
Be the first to share your insights about this piece.
Add your insights