Unlocking the Benefits of Collaborating with SEO Resellers
Maximizing Online Success through Partnership with SEO Resellers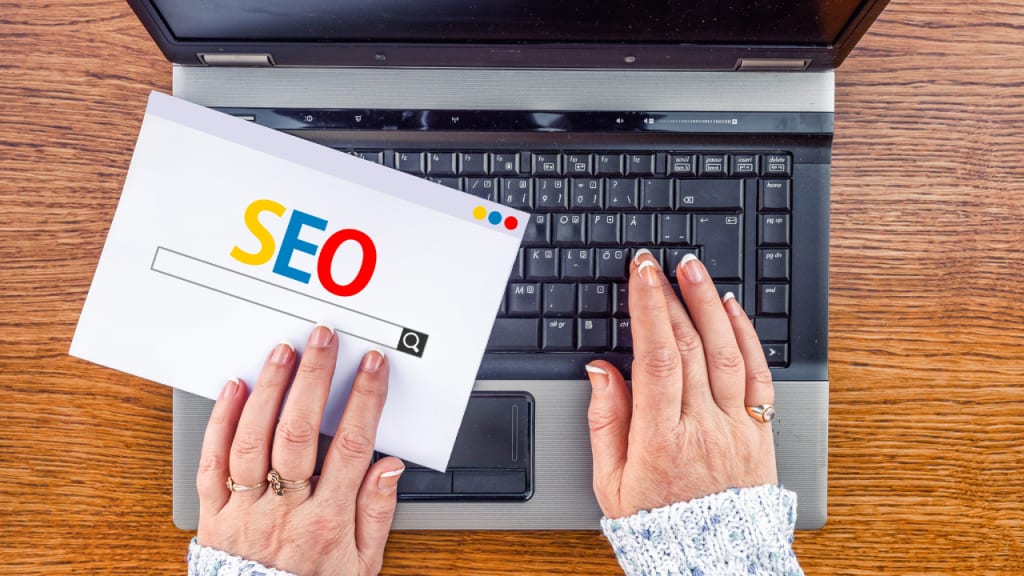 Imagine your digital marketing agency as a young, ambitious pioneer navigating the vast wilderness of the online landscape. In the early days, you focused on a single specialized service like pay-per-click (PPC), search engine marketing (SEM), or social media marketing (SMM), honing your expertise in those areas to carve a path of success. But as your agency matures and spreads its wings, you may find yourself yearning to explore new horizons and offer additional services to your clients.
One such enticing horizon is the realm of Search Engine Optimization (SEO). This vertical expansion can take your agency to new heights, unlocking a world of opportunities and benefits for both you and your clients. In this article, we will embark on a thrilling journey into the advantages and possibilities of expanding your agency's repertoire to include SEO services with the help of SEO resellers. So get ready as we delve into the exciting realm of horizontal expansion and the wonders it can bring to your digital marketing agency.
The Benefits of Adding SEO Services
Diversifying your Revenue Stream: By tapping into the growing demand for SEO, you can easily attract clients who are specifically looking for these services. Additionally, this diversification reduces your reliance on a single service and opens up opportunities for increased profitability.
Meeting client demands and expectations: With the changing digital landscape, clients are increasingly recognizing the importance of SEO in driving organic traffic and improving online visibility. By incorporating SEO services into your offerings, you can meet the growing demands and expectations of clients who are seeking comprehensive digital marketing solutions. This positions your agency as a one-stop shop, catering to diverse needs.
Expands service offerings: Adding SEO services allows you to expand your service portfolio and become a full-service digital marketing agency. This not only attracts new clients but also provides additional value to existing clients. By offering a wider range of services, you can cater to different marketing objectives and provide holistic solutions that cover various aspects of online visibility and customer acquisition.
Increasing client retention and satisfaction: If you want to provide a seamless experience to your clients, then add SEO to your offerings. By doing this, you no longer need to engage multiple agencies or freelancers for different marketing services. This convenience enhances client satisfaction and improves client retention rates. Moreover, you can build trust and long-term partnerships with clients by demonstrating your agency's ability to deliver effective SEO results.
Enhances overall offerings: By adding SEO services, you can align and integrate SEO with other marketing channels, such as PPC, social media, and content marketing. This integration with your other digital marketing strategies will improve the effectiveness of campaigns and overall strategy.
Gain a competitive edge: Many businesses prioritize SEO as a key marketing investment, and by providing these services, you can position your agency as a trusted authority in the field. Plus, it sets you apart from agencies that solely focus on traditional marketing methods and allows you to tap into a lucrative market segment.
Overcome Challenges with The Best SEO Reseller
Lack of expertise and resources: SEO requires in-depth knowledge of search engine algorithms, keyword research, on-page and off-page optimization, link building, and more. Many agencies may not have the necessary expertise or resources to build an in-house SEO team from scratch. By leveraging SEO resellers, you can overcome this challenge. Resellers are experts in the field, with a deep understanding of SEO strategies and tactics. They bring their expertise to the table, allowing your agency to offer high-quality SEO services without the need for extensive training or hiring new staff.
Time Constraint and Scalability: Implementing effective SEO strategies requires time and ongoing effort. From conducting keyword research to optimizing website content and monitoring performance, it can be a time-consuming process. As your agency grows and takes on more clients, it may become challenging to allocate sufficient time and resources to each SEO campaign. SEO resellers can help overcome this challenge by handling the day-to-day tasks involved in SEO management. They have the capacity to scale their operations and manage multiple client campaigns simultaneously, ensuring timely and effective implementation of SEO strategies.
The Advantages of Partnering with White Label SEO Reseller
Access to Specialized SEO Experts: SEO resellers have a team of experts who stay updated with the latest industry trends, algorithm changes, and best practices. By partnering with them, you gain access to their specialized knowledge and skills, ensuring that your clients receive top-notch SEO services.
Cost-effective expansion opportunity: For small to medium-sized agencies, managing and boosting cash flow while minimizing unnecessary costs is of utmost importance. One common strategy observed among non-SEO agencies is to collaborate with SEO reseller agencies to offer additional professional services to their clients without incurring extra expenses.
Focus on your core niche while remaining at the primary point of contact: This arrangement allows the agencies to retain their position as the primary point of contact for their customers. However, when technical inquiries arise, they can seamlessly forward them to the SEO reseller, who possesses the expertise to handle such matters efficiently.
Flexible Engagement Models: Resellers often offer flexible packages and pricing options, allowing you to scale your SEO services based on client demand without committing to long-term contracts.
About the Creator
A Web Design Agency is a company that specializes in creating visually appealing, functional, and user-friendly websites for businesses, organizations, and individuals. Check our services: https://www.clixlogix.com/
Reader insights
Be the first to share your insights about this piece.
Add your insights