Trending hip hop jewel collection you should not miss
Trending hip-hop jewelry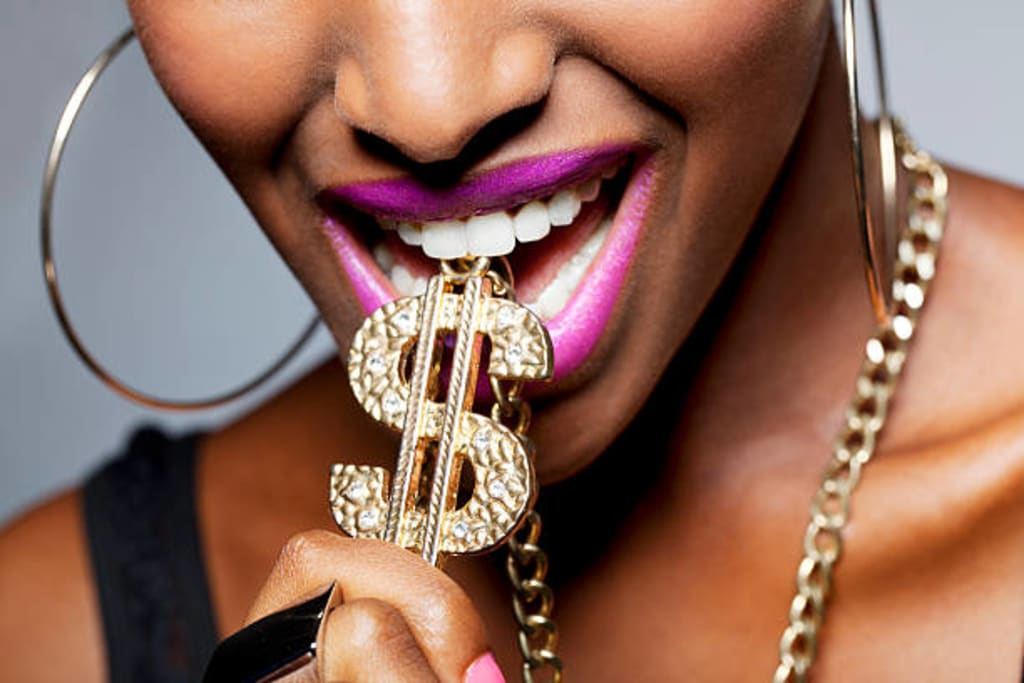 Trends are never a permanent or stagnant thing. They come in season and go. However, the law does not apply to hip-hop jewelry trends as similar trends from a decade ago are still in vogue today. In music videos, you would still be able to spot two or more pieces of jewelry on a rapper's neck that you could notice people like Tupac, Biggie, and Dre wear in the late '80s. Even now, in fashion, old skater styles from the 1990s have begun to resurface. Because there are so many options for pulling together the perfect jewelry ensemble, this article is here to assist you. See what we think about the various Hip Hop Jewelry styles for 2021.
Types of Hip-Hop Jewelry.
Hip hop bling exists in a variety of shapes and sizes. If you have a bare arm, there's a good possibility you can buy hip-hop jewelry to put on it. Bracelets, necklaces, timepieces, earrings, rings, belt buckles, denim chains, teeth Grillz, shoe Grillz, and other hip hop jewelry designs are available. There have been some very unusual styles in the past, like 50 Cent's rotating G-unit medallion. Ruby Gem Pendants became famous thanks to Rick Ross, and mini pendants have recently become quite fashionable. The sky is the limit when it comes to hip-hop jewelry.
1. Chains
When it comes to demonstrating wealth and influence, chains have always been the way to go for rappers and other hip-hop artists to do so. Therefore, it is no surprise that chains are still at the center of public attention to getting the best collection. Chains come in various categories, but the Cuban link chains are the most affluent and trendy ones on everyone's lips. You have most likely seen many hip-hop artists showing them off in their clips to show their worth and wealth.
A good point about this piece of jewelry is that it allows the owner to customize it with an iced diamond pendant. It is easy for this chain to be faked and duplicated, so you better watch when purchasing one.
2. Watches
It is no news that watches have an important place in anyone's jewelry collection, and more so if it is an over-the-top watches. Watches have the power to make your wrist look fancy; we see many artists showcase their fortune by just showing off their expensive luxurious watches. The most prominent of the watches is the Rolex, which they are to die for. Many celebrities wear them, and fans work hard even to be able to afford them. This is one of the reasons you will see HipHop artists always wearing Rolex watches in their video clips and even write songs about them.
Like the chains, Rolex watches come in various forms, including the Rolex Diamond watch. You will find even some Rolex watches are made entirely of gold or diamond. Looks play an essential act in creating what a piece of perfect jewelry is for a hip-hop artist, and Rolex watches, for that matter, are at the top of the choice list.
3. Earrings
You will be surprised by how resistant and versatile earring styles have been to time and different trends in the hip-hop industry. You will most likely not see hoops in a music video nowadays. You will instead see fashionable earrings made of gold or platinum. More often, even, you will see more delicate thin earrings holding a precious stone of a different color to create a contrast and attract attention. An earring style that never dies is the diamond studs, even though the diamond on those does not need to be white as we might be used to. The jewelry market has evolved to a point where you will see diamonds of various colors like black, rose, or yellow.
The trend today with earrings is that the earrings should have a precious stone on them. Earrings in the hip-hop universe are all about making a statement of wealth, social status, and influence.
4. Bracelets
Now you got a hand bearing a watch, and you've got earrings and chains going on. Now, your other wrist is left untouched. The following jewelry item you should think of is bracelets. Bracelets have been a validating piece of jewelry in the hip-hop culture for years now, and this is not ready to get over soon. The bracelets are always constructed of platinum or gold to assist increase the value of the piece, whether they are iced out or include a few stones. Let's say you wish to contribute to maintaining a fashion trend. In that scenario, you may always wear a bracelet with a Cuban link.
Nonetheless, there are several alternatives to pick from, as well as numerous links. Fortunately, bracelets may be tailored to the wearer's preferences. Nevertheless, they are frequently worn as a sign of good fortune rather than as a fashion statement.
5. Pendants
The most important part of a jewelry collection in the hip-hop world is the pendant. More people pay attention to this piece because it is often located at the center torso, the middle part of the body. You can find hip-hop pendants in different shapes and styles, but they must be made of precious metals like silver, platinum, or gold. They are encrusted with valuable stones like diamonds, rubies, sapphires, and emeralds, to name a few. When it comes to pendants, jewelers can produce quite distinctive designs. Hip-hop jewelry sells hip-hop pendants composed of a dense, hefty base metal coated with a high amount of pure silver or pure gold. Pure and colorful imitation diamonds are utilized as stones. The end product is a beautiful necklace with the appearance, feel, and polish of authentic hip-hop jewelry that costs big bucks.
6. Grillz
Teeth Grillz was a massive part of hip-hop culture in the late '80s. Recently again, there has been a breakthrough, and Grillz is grabbing more and more attention than it used to. Teeth Grillz used to take three months to be made and was solely made of gold or diamond. Molds had to be shipped out, and the purchaser had to create their imprints using temporal dental supplies before returning it all. The Grillz eventually comes after a wait time, and owing to all the work and shipping costs; it might have cost you up to $1000. Fortunately, hip hop fashion has universal fitting hip hop Grillz constructed with different exclusive jeweler's base metal and silver or gold-plated. Grade A diamond replicas are utilized on the top hip hop Grillz.
7. Rings
The next on this list but not the least, are the rings. At first, rings used only to be made out of precious metals, but alterations are made to this piece with time. A peculiar example in the hip-hop universe is Jay Z, with his rings made out of precious stones like his giant sapphire rings engulfed by diamonds. As is the case with most of the jewelry on this list, the primary intent of rings for hip-hop artists is to show their fame and wealth. This is why you need to get at least one ring on each hand, but if you are much into jewelry, you could show off one ring per finger.
Hip-hop culture will always be a mainstream pop trend, and people will tend to enjoy it. Hip-hop jewelry is characterized by its size, boldness, and sparkle. By adhering to the 'larger is best' guideline, both males and females may profit from this ever-present trend. Browse our all the hip-hop jewelry styles that suit you and your character, make sure to clean your bling correctly (cloudy stones are the worst), and you'll be geared out in luxury in no time.
If you own many pieces of jewelry that you can always wear is a huge step ahead in the hip-hop game because all of this jewelry would most likely show and quantify your worth and wealth. You'll be able to blend and match various variations to get as much usage out of your collection if you construct a collection that only a few individuals can hope for. Now go out there and make everyone else envious of how great you're doing.
Source:- https://exoticdiamondsa.medium.com/trending-hip-hop-jewel-collection-you-should-not-miss-5e60f42824f4
Reader insights
Be the first to share your insights about this piece.
Add your insights