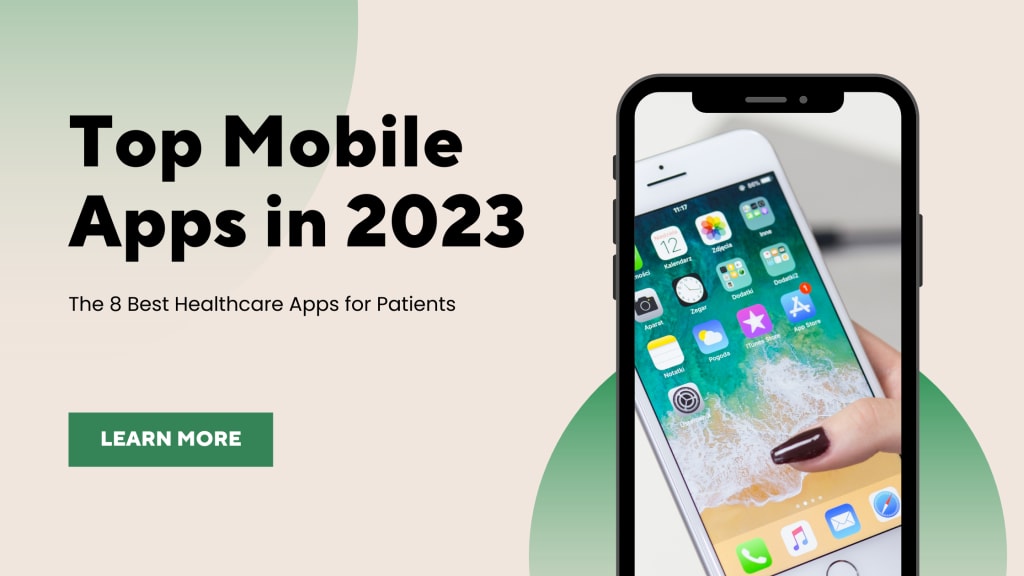 Best Healthcare Apps for Patients
The use of mobile applications in healthcare has become standard practice. Many android app development companies offer these services for faster deployment. Today, this blog will talk about healthcare apps that are helpful for patients and are creating a revolution in the healthcare world.
Generis: DNA & Nutrition
Generis provides DNA-based advice, fitness recommendations, food, nutrition, supplement recommendations, and more. This healthcare app aims to help users understand their genes while providing safe, accurate, and actionable steps. The goal is to empower users to be the best version of themselves through education.
This app can get helpful DNA-based advice, good health recommendations, supplement suggestions, and more. For the most use of this healthcare app, Generis can retrieve DNA data from 23 and ME and Ancestry.com. App users without DNA data from 23, ME, and Ancestry.com can still receive recommendations based on goals and lifestyle inputs. This app gives you a personalized food cum health chart that'll guide you daily.
If you want an app like Genesis, you can hire an android application development company or a freelancer app developer.
You might be wondering why DNA matters.
We get it- it's a little off-topic. One usually doesn't talk enough about DNA, and most people don't even know how and why DNA plays a significant role in our lives. According to Generis resources, we could gather the following information;
"Some bodies burn different sources of energy more efficiently than others. And other bodies respond to other workouts better. Rather than testing and trying out, Generis was able to develop formulas that make effective personal recommendations according to different individuals."
Teladoc
What a unique name. Teladoc healthcare app is a brilliant app to make communication easier and far better between two parties. The app connects patients to a certified doctor via phone or video. A person can choose a call or a video call to conduct a doctor consultation. A person can also have medicine prescribed on call and connect with the pharmacy of choice. This app comes as a blessing for patients who need urgent medical attention.
Better Help
Better Help is another useful healthcare app. This app gives patients quick and easy access to mental health care professionals. Mental health care is often ignored and is not taken as seriously as any other health condition. But as a matter of fact, excellent and balanced mental health is as important as any other health condition. More than anything else, patients hesitate to share their issues with doctors because of the stigma attached.
Better Help assists people in getting the Help they need from healthcare professionals; the app only has licensed therapists and counselors online. Professional app developers can easily make workable and feature-rich healthcare mobile or web applications. The cherry on the cake is the thousands of positive online reviews. This app has received so far. What makes this app enjoyable is the private facility given to patients.
MDacne
MDacne is one of the best healthcare apps present for skin care. The app provides users with easy and quick access to dermatologists. Nowadays, patients do not have to wait hours in line merely to see a doctor, and they do not receive proper consultation. With apps like MDacne, patients can now treat any existing skin condition after getting adequate treatment. One can directly chat with users; an advanced tech also monitors skin progress, gives patients treatment reminders, and offers practical recommendations.
MySugr
Diabetes is an issue most people face; it is one of the most common ailments. Especially nowadays, when people are not leading a healthy and their best lifestyle, this healthcare app motto is "make diabetes suck less!"- an inspiring one for people battling this disease for years. This healthcare app allowed patients to monitor their blood sugar, carbs, and estimated HbA1c at one glance. This app gives them a better perspective on their diabetes condition. Anyone can use this app as it is easy to use. This app is for both- Type 1 and Type 2 diabetes.
Have an App Idea in Mind?
All these apps are a source of inspiration for anyone thinking or embarking on a development journey. If you have experienced developers working in your company, then well and good, but if not, there is always an option to go for android app development services.
About the Creator
Liza Kosh is a senior content developer and blogger who loves to share her views on diverse topics. She is currently associated with Seasia Infotech, an enterprise software development company.
Reader insights
Be the first to share your insights about this piece.
Add your insights